Malmö Designer Village (MDV) will feature 18,000 sq m of international and new-to-market brands in its first phase (Summer 2025). It is then set to expand to nearly 27,000 sqm in Phase Two (scheduled for Autumn 2027). 
The shopping streets and landscaped gardens will play host to a program of seasonal events to attract visitors, encourage repeat visits, and increase dwell time. The multisensory experience on offer could include restorative and high energy areas, such as spaces for yoga, outdoor-dining, and an organic food market in the former and dedicated areas for physical exercise in the latter, children's play areas, and a varied food and beverage offer.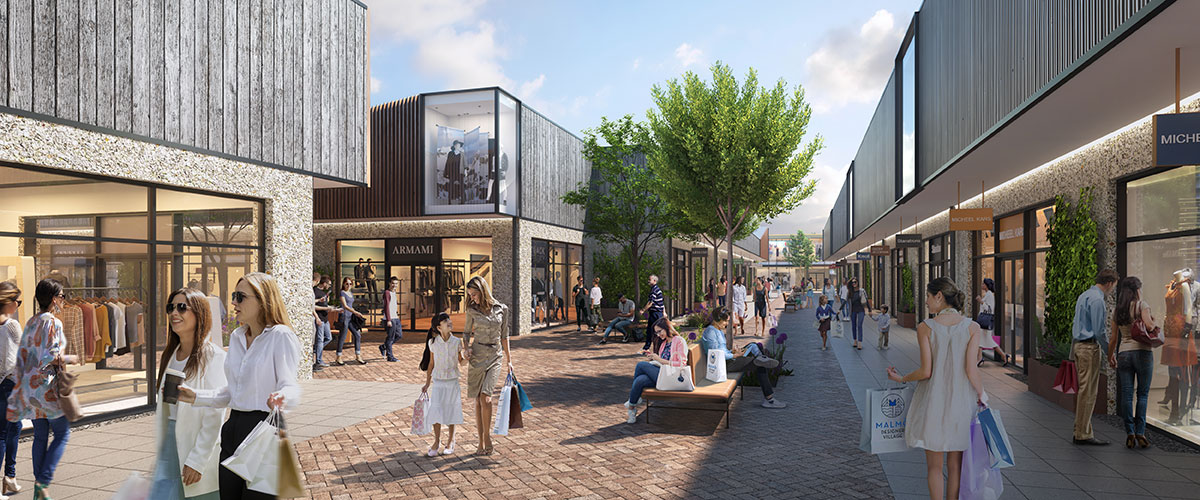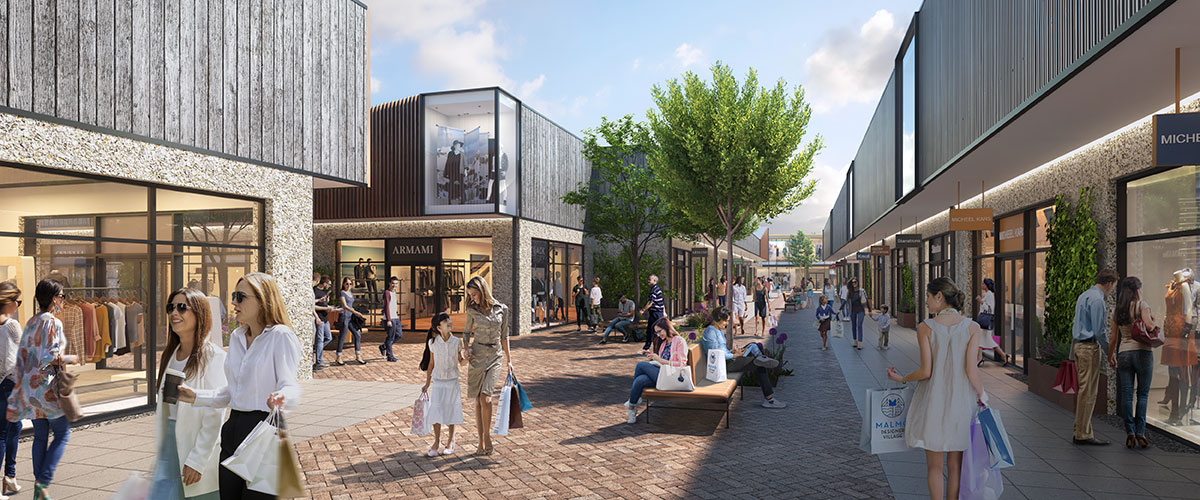 Giles Membrey, Managing Director of Rioja Estates, said: "MDV will combine premium retail brands, great dining choices, and a relaxing and attractive design that will provide an exceptional shopping experience for the affluent local and international shoppers that will visit."
Servicing both greater Copenhagen and south Sweden, the outlet will have 3.8 million residents within 90 minutes of the scheme–while 26 million global tourists stay within 60 minutes of the scheme each year. With its appeal to local, regional and tourist audiences, the designer village is expected to attract over 1.9 million affluent, high spending visitors per year for Phase One.