MK Illumination would like to thank everyone who contributed to making this 15th anniversary crazy pink and memorable. In addition, they want to thank their loyal customers and partners, with whom they have worked over the past couple of years, making it possible to make people happy all around the globe. MK is especially proud that we have the honour to light up the city of Stockholm every year anew for many years.
As mentioned the event was held in vibrant shades of pink, reflecting the energy and enthusiasm of the company – from the decorations to the attire of the guests, pink was omnipresent, creating a lively and cheerful atmosphere.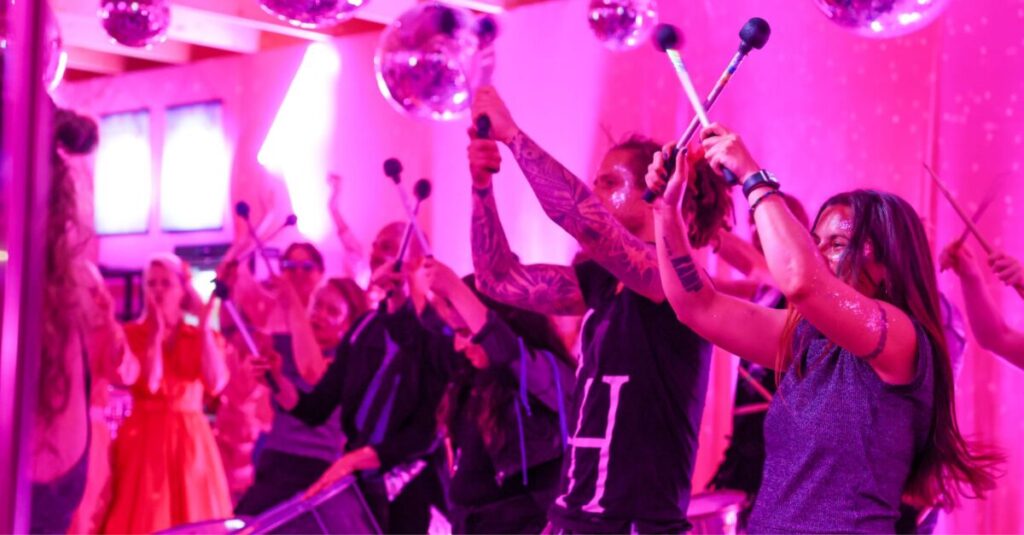 The anniversary was not only a time for celebration but also an opportunity to look back on the past years and acknowledge the milestones that MK Sweden has achieved. From humble beginnings to an established brand, the company has experienced remarkable growth through hard work, innovation, and customer satisfaction. Together with partners, MK Illumination Sweden implemented multiple impressive projects, one of which is the illumination of the city of Stockholm. The light installation contributes to a safer environment and encourages residents to enjoy their time on the streets since 2011. According to a study conducted by "City i Samverkan," Stockholm's organization for location attractiveness, 69% of individuals believe that Christmas lighting enhances the city's safety, and 73% recommend visiting Stockholm based on its Christmas lighting.
Nevertheless, according to a well-known saying – the best is yet to come. While MK Sweden celebrates its 15th anniversary, the focus is also on the future. The company has established itself in the industry and plans to continue growing and offering innovative products that meet the needs of its customers. With an ongoing commitment to quality and customer satisfaction, MK Sweden will undoubtedly remain a leader in its field.