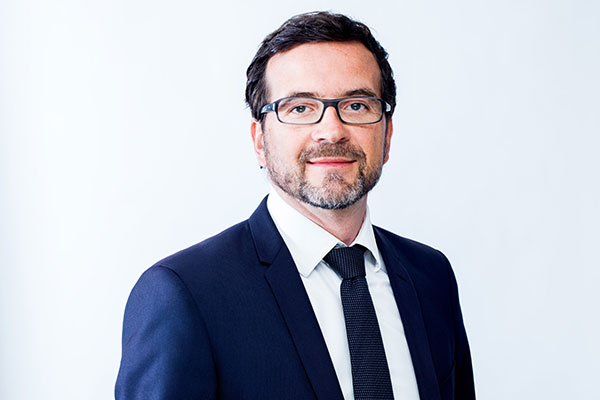 Eric Ravoire, Deputy CEO of Galimmo
Credit: Galimmo
Socialization, digitization, and hybrid placemaking
"Throughout the covid crisis, we have quickly learnt to deal with a complex environment. Food-anchored shopping centers held up quite well, and we expect food retail to continue to be a strong driver in attracting weekly footfall to regain a pre-crisis level of activity.
Our industry is facing three major challenges, but we firmly believe that each one of them may well be turned into an opportunity: first, societal and environmental considerations which are increasingly impacting both the retail industry and the retail property sector; second, digitalization is developing massively leading to the transformation of retail operating models and formats; third, the development of hybrid placemaking is getting critical to further support the relevance of shopping centers.
The success of a shopping center relies on both, retailers and landlords, and that goes beyond their legal relationship. I am hoping for an increased coordination between us, and more specifically, convergence of our respective initiatives to promote environment friendly practices and digital integration. More than ever, we must act together to tackle collective social challenges to stay relevant and competitive."
---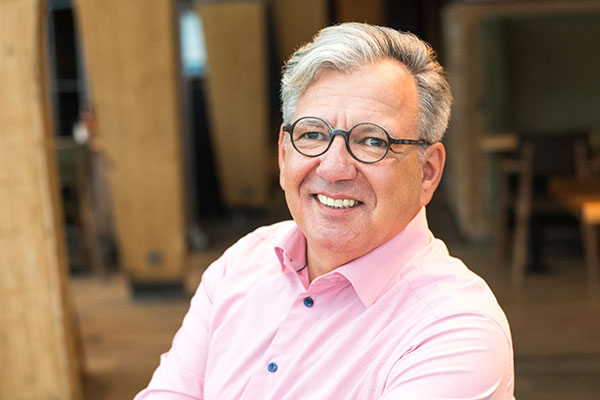 Walter Seib, CEO of HMSHost International and Member of the ACROSS Advisory Board
Credit: Marloes Chater Photography
Working together
"What a year we have had. We thought we were getting out of the corona crisis only to find ourselves in the fourth wave. The last two years saw the placemaking industry stretched, challenged, scaling forwards and backwards under immense tension. Our landscape has changed and we have changed with it. We have innovated, forged new partnerships, and worked together to help the communities around us. For this reason, 2022 will be different. Today, we know ourselves better than ever before.
Self-awareness brings an enhanced view of the world, and so I challenge the industry to look again and find how to structure future- and crisis-proof agreements between landlords and concessionaires. Let's not lose sight of our learnings, and let's be realistic: we need to pay our covid debts before we can consider additional investments. We'll see a sharpened return to sustainability with an emphasis on the emerging buzz phrase: Environmental, Social & Governance or ESG. For myself, ESG finds a balance between financial economic results, transparency, social interests, and the environment without losing the balance between them. The result leading to better results for both companies and society. Don't forget: we are all part of the journey and have an obligation to leave this planet in a better state for the next generation.
And most importantly to remember: We are not alone, we have each other. Keep well and safe and please enjoy life!"
---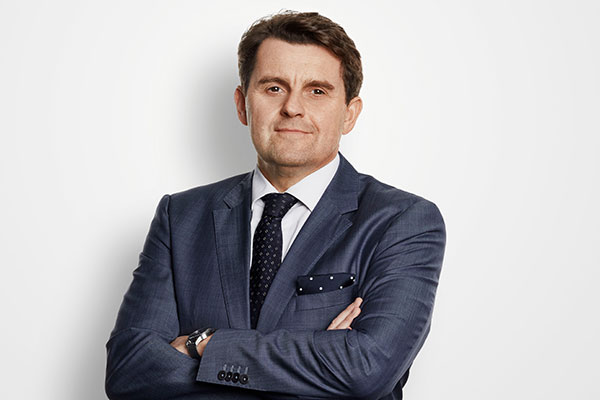 Dietmar Reindl, COO at Immofinanz
Credit: Immofinanz
High quality and sustainability
"Public spaces, green oases and micro mobility are topics that have come into focus since the pandemic. The everyday life of many people has changed and with it the focus: health, a good work-life balance and climate change are in the center. In the office space, tenants are increasingly looking for high quality and flexible solutions that foster innovation and community building. In the retail sector, it will be all about digital solutions and information to improve the personal shopping experience for customers. Anyone who misses out on this change will stay behind.
We as an industry have a huge responsibility in terms of climate targets and curbing global warming. Ambitious goal setting and collaboration with our tenants and business partners are crucial in this regard. To this end, we have set an important initiative to add sustainable and affordable housing to our existing retail parks and thus make an important contribution in the fight against climate change, soil sealing and housing cost explosion. For the future: Utilize project potential sustainably and repeatedly to create long-term added value."
---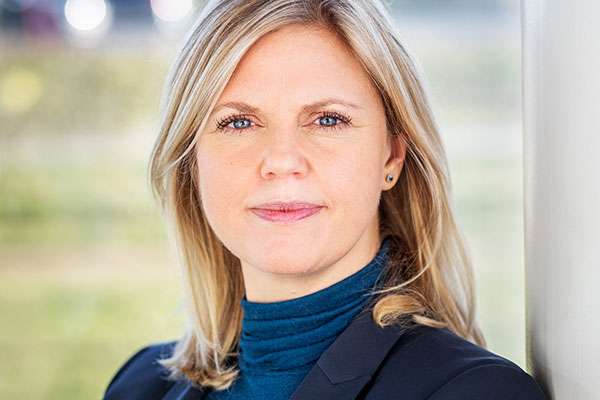 Cindy Andersen, CEO of Ingka Centers
Credit: Ingka Centers
Daring and ambitious
"Physical retail and destinations have so much more power and influence than people realize. I truly believe they will play a central role in all of our lives in the future. Yet, too many malls and shopping centers have failed to adapt. For the industry to survive, this needs to change. What we have learnt is that while people like to shop, they also want more from their shopping centers. They want somewhere where they can meet and hug their friends and family, buy their furniture, eat their favorite food, and watch the latest film. Most importantly, they want places built and developed for people, by people.
It all comes down to how daring we all want to be–how ambitious we all are to dream big. This is exactly what we are doing, creating meeting places across the world in all shapes and sizes, where people can work, shop, live and simply have fun. Across every meeting space, we try to inspire our customers to live healthier, more sustainable lives. We are also providing more seamless and personalized experiences for our customers, with our mix of digital channels playing a big role in that.
We're coming out of a few challenging years, and still with challenges ahead. However, I'm optimistic for the coming year. And to do that, we all need to start rediscovering the magic of physical retail and experiences."
---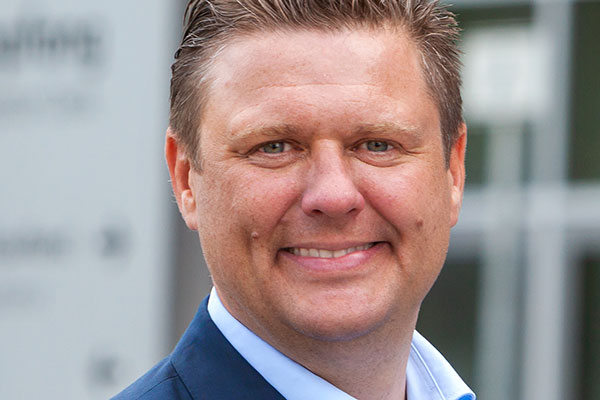 Angelus Bernreuther, Investor Relationship Management Kaufland
Credit: Kaufland
Changing consumer habits and digitization
"The pandemic will pose further challenges for the industry. The transformation in the retail real estate sector will thus continue in the wake of changing consumer habits and digitization. The sector has learned to think more flexibly. Retail locations will have to be rethought more comprehensively and also with alternative uses. This opens opportunities, but also requires flexibility on the part of investors, retailers, and municipalities. Food retailing will increasingly play a role in this for all retail locations. Transforming the retail landscape and our cities according to Covid while increasing our collective efforts on ESG will keep us busy well beyond 2022. Working together to find the best solution for our cities and creative approaches for individual locations. We're ready: #frequencyanchor."
---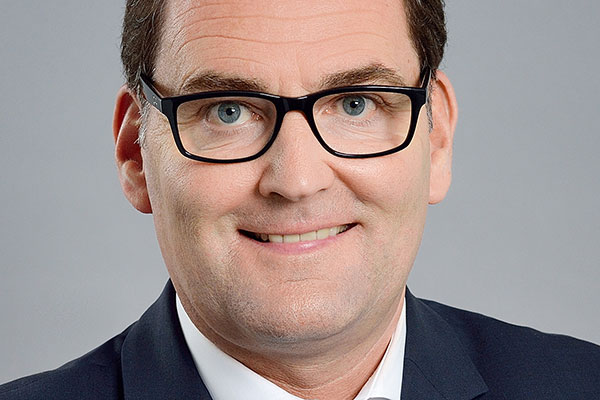 Christian Schröder, COO at MEC
Credit: MEC
The time of standards is over
"In Germany, we will see a significantly accelerated development in the implementation of ESG taxonomy with the start of the new federal government. Sustainability will be a key value and driver for our industry in 2022 and in the years to come. Other drivers for change include modern spatial planning and urban development, in addition to the pandemic that will still be with us next year. The industry is well positioned for this if it adapts the structures of retail locations individually to the respective local needs.
ESG is both a challenge and an opportunity. The market players who succeed in not only meeting legal requirements with their individual concepts, but also convincing society, will have the edge. We have to win over minds and hearts. Another major challenge that will benefit retail locations in the long term is well thought-out mixed-use concepts. The time of standards is over; immobile customized suits are also in demand here. Sustainability and digitization will change our society as never before. This does not mean that old concepts are outdated; on the contrary, proven solutions need a fresh polish. Analog strategies enter a symbiosis with digital ideas. For example, the customer experience is to be seen as one unit on the sales floor and in the digital space.
Stick together and think of the customers, only together we will succeed in mastering the major tasks of our time in a sustainable manner. Eye level and appreciation are the contemporary values."
---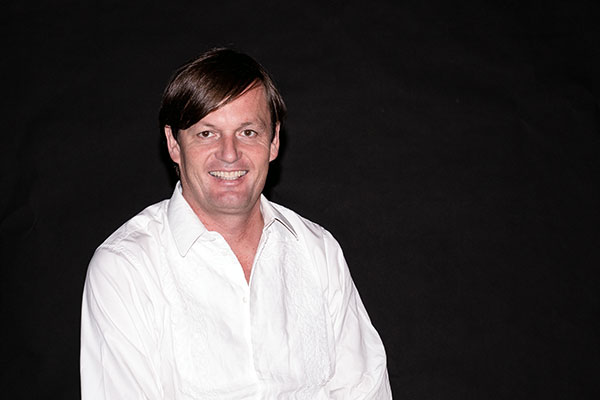 Thomas Mark, President of MK Illumination and Member of the ACROSS Advisory Board
Credit: MK Illumination
Learn from the past, look into a bright future
"History is a teacher of valuable lessons. When it comes to challenging events, the past teaches us that a crisis tends to be followed by an upturn. This isn't simply 'wishful thinking on our part'. Futurologists suggest that the many months of abstinence will have reminded people of the joy of analogue shopping experiences. Although there may be some initial uncertainty, the future for brick-and-mortar shopping looks bright, in spite of the consistently strong role that online shopping will continue to play now and in years to come.
'Revenge shopping' is the new catch phrase. People are no longer interested in simply shopping for what they need: they want to shop for the sheer joy of being out-and about. After all, shopping centers have so much more to offer than retail. In fact, it could be argued that one of their key differentiators is the quality of stay on offer.
Here's the bottom line: when we're able to successfully bring great experiences, aesthetics, and sustainability together, a positive upturn is assured. Fortunately, this is already possible. For example, we combined aesthetic design and sustainable materials to create planet-friendly festive lighting.
We're looking forward to a luminous future. We are sure you'll join us."
---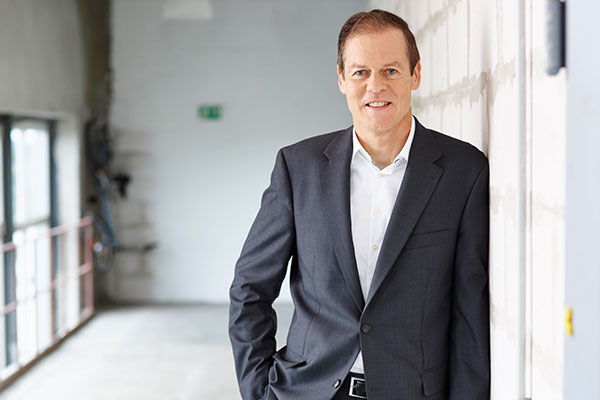 Jean-Christophe Bretxa, CEO of Metro Properties
Credit: Metro Properties
Breaking down boundaries
"We all expect that the Covid nightmare will come to an end, but let us face it, things will never 'come back to normal'. Despite the immense efforts deployed by our teams, shopping centers, retail parks, and city centers are under extreme pressure from all sides: e-commerce, food delivery, quick commerce, technology, home office, mobility are completely reshaping the traditional real estate landscape. Our industry needs to take the next step and level up to remain relevant.
We strongly believe that future retail places will not be stand-alone locations anymore but be embedded in urban quarters and thus become part of inner-city ecosystems. We need more holistic approaches, breaking down boundaries between complementary activities such as retail, offices, services, leisure, gastronomy (eatertainment) and housing. But it is not just about designing mix-use concepts, it means also creating multifunctional places of encounter and social interaction with the local community."
---