On June 30, 2021, an important step in the development of Designer Outlet Hautmont was taken. Jean-Michel Pacaud, Chairman of JMP Expansion SA and Stephane Wilmotte, Mayor of Hautmont, laid the foundation stone for the project, which is set to become the new up-and-coming Franco-Belgian "village de marques" in the north of France, right in the heart of a vast green leisure zone.
The groundbreaking ceremony officially kicked off the 18-month construction project with the development of the first phase of the village, which will cover a GLA of 20,000 sq m. The future Designer Outlet Hautmont will be home to 120 fashion and lifestyle brands that offer 30-70% discounts year-round, restaurants and cafés, four hectares of leisure and nature activities, sound and light shows, a dedicated e-commerce platform, and much more. The Outlet Village will be managed by ROS Retail Outlet Shopping, one of the leading outlet operators in Europe, which manages 10 outlet shopping destinations in seven EU countries. Phase I is scheduled to open by the end of 2022.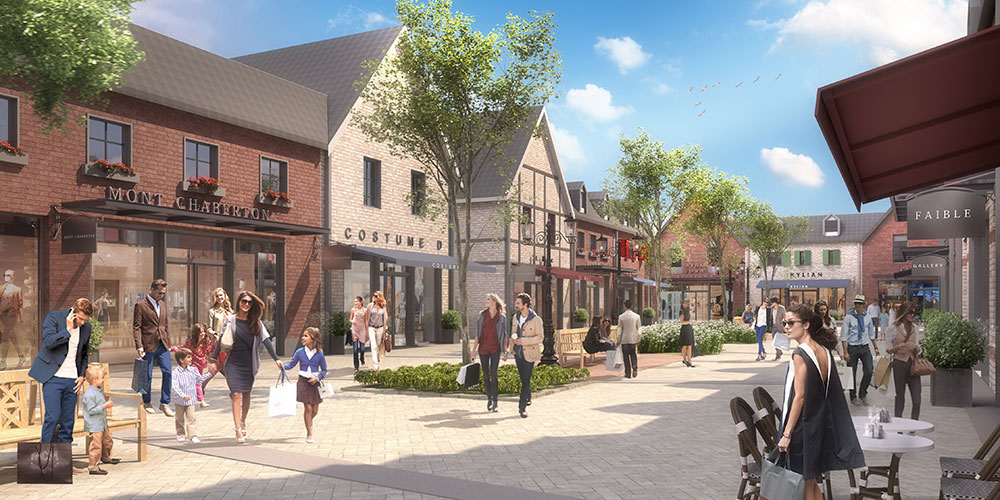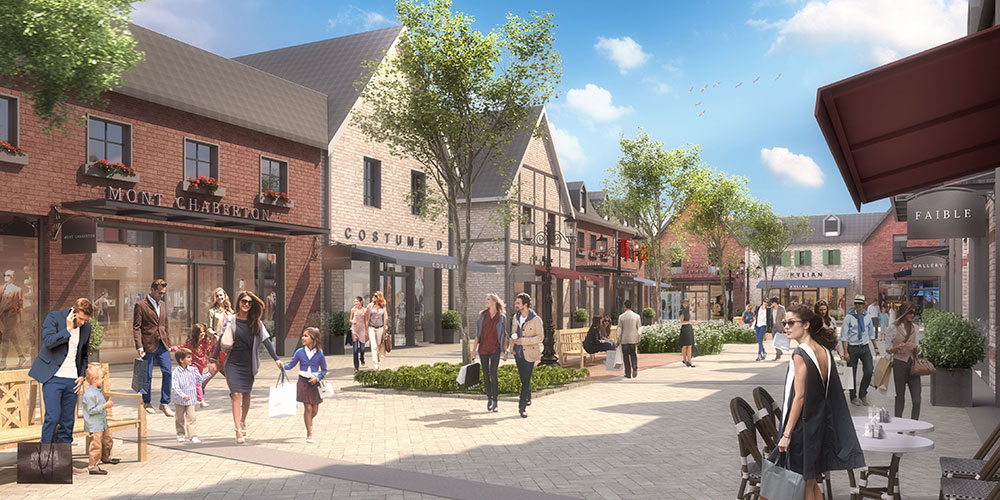 Catchment Area between France and Belgium
Located just 15 minutes from the Belgian border, its strategic location makes Designer Outlet Hautmont an attractive cross-border shopping destination. Due to the fact that it is situated right between Lille, Saint-Quentin, Charleroi and Brussels, the outlet village has a total catchment of more than nine million inhabitants within a 90-minute drive, 61% of whom are Belgians with strong purchasing power.
The future Designer Outlet Hautmont represents an investment of 80 million euros and will create 450 jobs in the heart of northern France. Designed by the ROL architectural firm of Jérôme and Elodie Rol and the urban and landscape planner Résonance, led by Aurélien Adam, the "village de marques" is seeking BREEAM certification for sustainable buildings and design as part of its commitment to environmental responsibility.