The turning off of the external lighting on the facades of buildings also includes the signages of centers and tenants. These measures came into force on Monday, September 26, and refer to the turning off of lighting when the buildings are not in operation. In UŠĆE Shopping Center, BEO Shopping Center, Delta City, Mercator Center, and IMMO Outlet Center, the lights are turned off at 10:30 p.m., half an hour after shopping centers are closed, while the lights in the business centers UŠĆE Tower One, UŠĆE Tower Two, Navigator Business Center 1, Navigator Business Center 2, Plaza Prima and TLD Belgrade turn off at 8 p.m.
The decision will be valid for the entire 4th quarter of 2022 and was made with the aim of contributing to the reduction of electricity consumption.
MPC Properties is the first company in Serbia to receive the "WELL Health-Safety" certificate for a portfolio of eight business and retail assets, awarded by the International WELL Building Institute (IWBI). This certificate confirms that the safety of users and visitors of MPC Properties shopping center and business facilities are at the highest level.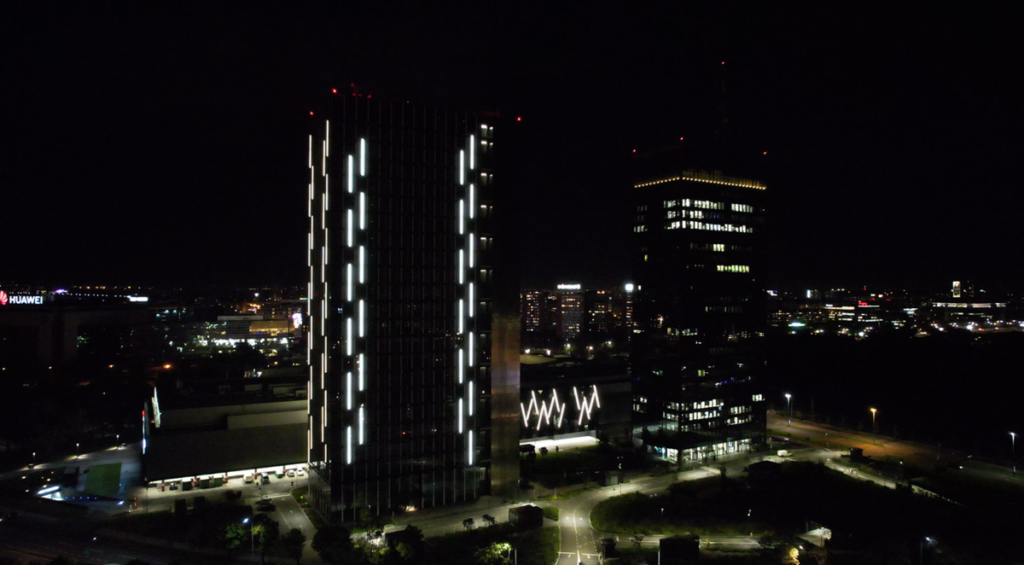 Such certificates are important because the quality of the asset is improved through the very process of their implementation, and optimal comfort of the space is achieved with an adequate selection of equipment and the correct mode of operation of the technical systems. This additionally contributes to the reduction of the consumption of electrical energy and water, which in turn reduces the harmful impact on the environment, the emission of harmful gases, waste and protects watercourses, but also ensures a healthy environment for employees and users of facilities.