The mood and weather in Cannes are similar at this year's MIPIM: Gray clouds are covering the sky, but it's not raining. The real estate industry is fundamentally positive about the present and the future. Forecasts for the European market, which were published shortly before MIPIM, and the statements from participants confirm a positive outlook. According to BNP Paribas Real Estate, market activity has normalized again, after 2021 the investment volume is expected to increase significantly in all asset classes in 2022.
But concern about the people of Ukraine and the economic impact mixes with the positive mood. The Russia-Ukraine-conflict is one of the main topics for discussion, so today an actual event is planned to support the Ukrainian real estate sector. The "Stand with Ukraine" event will take place on Wednesday, 16 March (12.30 PM; stand P-1 G51). Among the speakers are Remigijus Simasius, mayor of Vilnius; Jacek Jaskowiak, mayor of Poznan; Martins Stakis, mayor of Riga; and Wolfgang Gomernik, CEO of Delta, an Austrian company operating in the Ukraine.
Before the invasion, more than 100 real estate players planned to attend the Ukraine stand, including the Mayor of Kyiv, Vitaly Klitschko, plus several representatives of real estate projects all over Ukraine.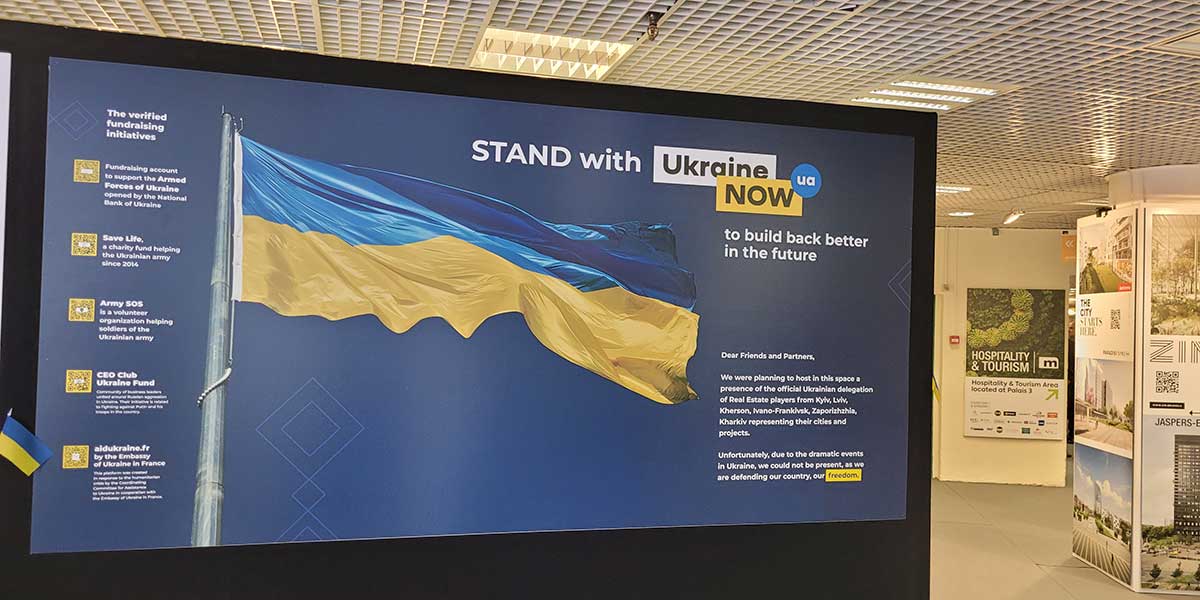 Right after the invasion, the MIPIM-team decided, that there are no Russian stands at MIPIM this year.