More than 23,000 people are attending Cannes for MIPIM 2023, with delegates from more than 90 nations and 2,400 exhibiting businesses. As MIPIM remains the key global event to source capital for real estate's core and emerging asset classes, investors are in the DNA of the show, comprising a quarter of attendees, states organizer RX. According to them 76 of the world's top 100 investment managers, advising on 4 trillion Euro of assets have confirmed their participation.
This year, MIPIM is launching a new Road to Zero area with the aim to accelerate the transformation of the built environment towards a more sustainable model. The new 400 sq m zone will combine exhibition, networking and conference space with a focus on practical methods to decarbonise the real estate industry.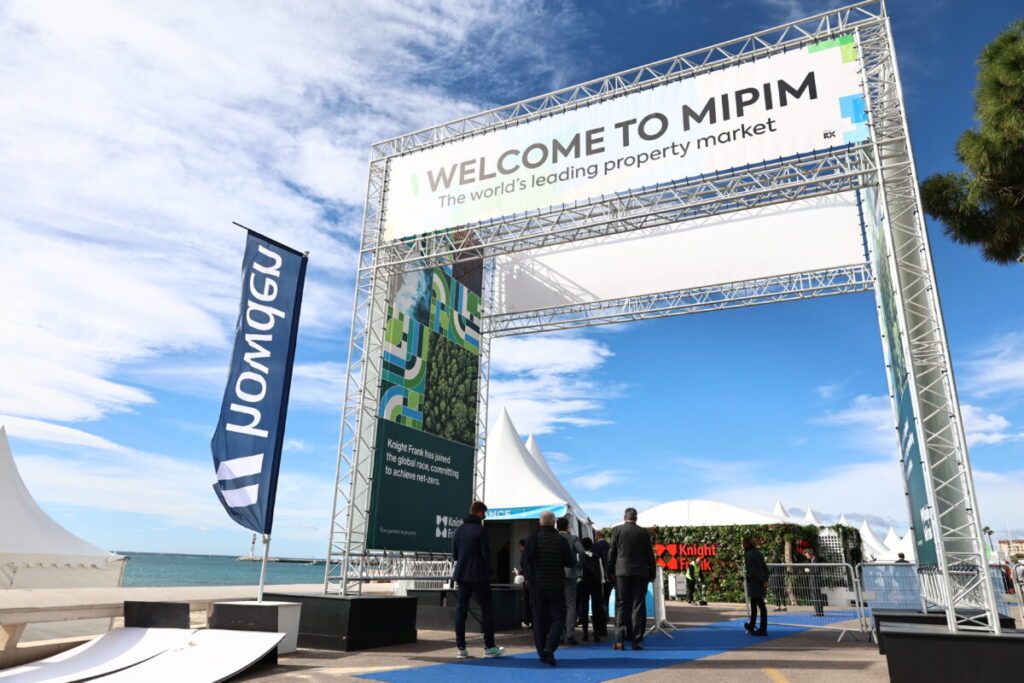 Alongside the major European cities and regions, investors will be joined by delegations from Japan, Canada, USA, Brazil, Qatar, Saudi Arabia and Egypt among others. While the presentation of their own projects and the exchange with international experts is the priority for the exhibitors it is clearly noticeable in Cannes, that Europe needs to boost its competitiveness to fend off competition for investment from the US, Asia and elsewhere. All European players are represented in Cannes. But the size of the stands, the presentation of the projects and the number of company representatives who came show that the most exciting and forward-looking projects are no longer taking place in Central Europe. Those looking for innovation, development and positive vibes are looking east and beyond.