This year's MAPIC Awards hosted over two hundred nominated attendees and honoured winners in thirteen categories—including the People's Choice Award—for their excellence, innovation, and creativity in the retail real estate sector. A special prize, decided by public vote, was also awarded to a start-up that took part in the pitch sessions.
This year's MAPIC places sustainability front and centre, with the theme People, Planet, Profit: Navigating retail towards a more "human" world—a focus reflected in multiple facets throughout the soirée. Details pertaining to the event's sustainability included the reuse and regifting of the flowers used for the event to retirement homes for the elderly, replanting all of the plants used for the ceremony—and the use of recycled furniture across the event. Meanwhile, an artist created works of art using sand and depicting the theme of 'the environment' during the evening.
Best New F&B Concept: Manifesto Market
Manifesto Market is the flagship concept in a purpose-driven hospitality group created with chefs and consumers in mind. Manifesto is an exciting 365/7 destination for events, culture and cooking, with a mission to sustainably transform underutilized places into unique experiences offline and online. Its data-driven F&B ecosystem allows chefs to start new businesses with minimal staff needs and initial investment and to scale in the virtual space with Manifesto's marketplace delivery. The curated selection of dozens of international cuisines gathers established and emerging entrepreneurs alike, complemented with cocktail bars. Manifesto Andel opened in 2021, Berlin opening in 2022.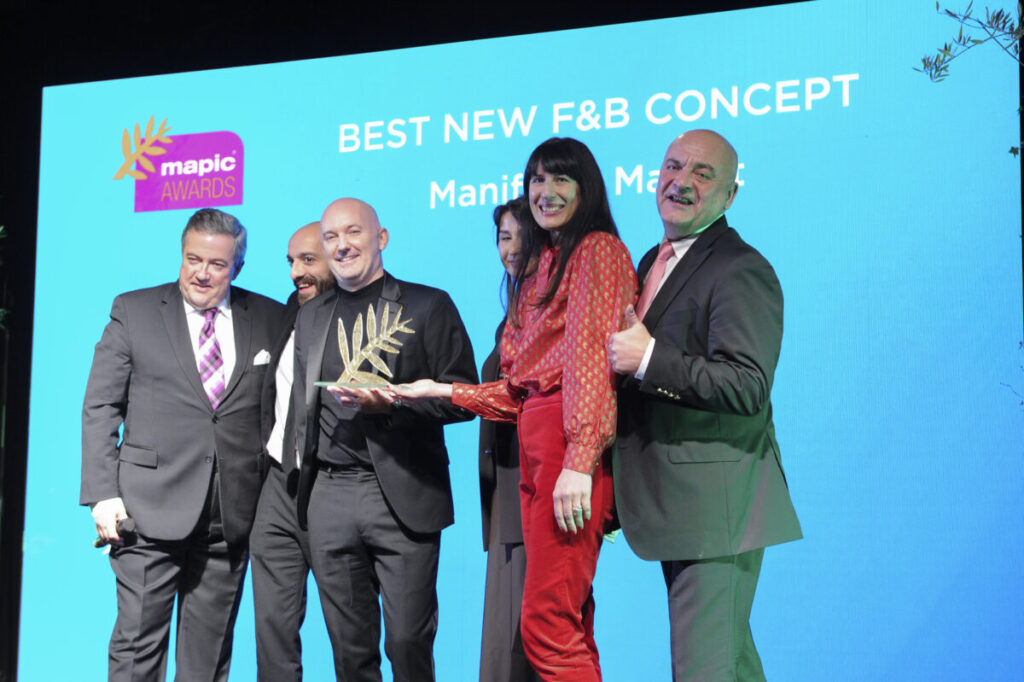 Best New Development Project: THE MALL LIFESTORE
The Mall Ngamwongwan and the Mall Tha Pra, two iconic and successful Thai shopping malls owned and operated by the Mall Group, one of the largest and most successful mall operators in Thailand. In 2020, we embarked on a major regeneration project designed to update these iconic malls and appeal to a new generation of shoppers. And so The Mall Lifestore was born. The redesign and renovation transformed the physical space, creating innovative floorplans and a seamless shopping experience. A unique new concept that has proved a success with both shoppers and tenants alike.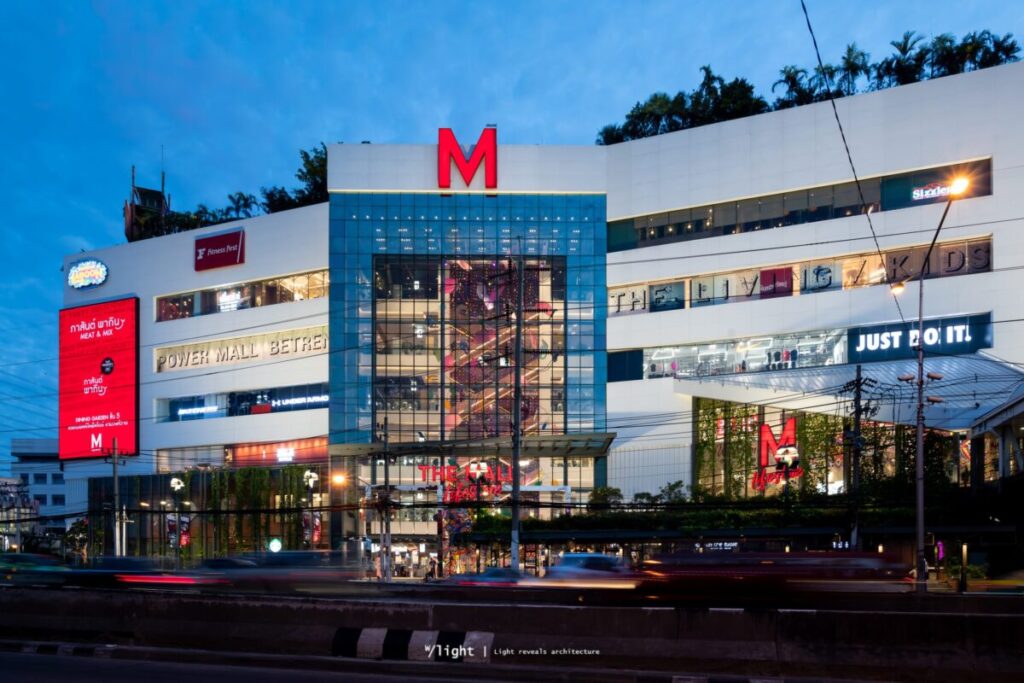 ---
Best New Leiseure Concept: HAPIK
HAPIK is a unique indoor FUN CLIMBING arena where adults and kids (ages 4+) can enjoy some healthy, action-packed fun! Our HAPIK centers offer unique climbing with auto belays in a fun and safe environment. No Our individual and multi climber wall challenges and rope courses of varying design and difficulty, will test your agility and courage in different ways. Our mission is simple: to create an unforgettable experience for you and your family or friends.
Best New Leiseure Concept: EmotionHall Arena (Special Mention for culture)
EmotionHall is located in the context of Tiare Shopping, a "Meeting Place" in the North-East of Italy. A unique and engaging place. The first permanent immersive arena in Italy, modular and interactive, dedicated to art, culture and entertainment with spaces that can be set up for exhibitions, musical events, different courses and stages, tasting events. 2.000 sqm, in which the visitor finds contents and experiences in constant motion, where the space can assume multiple forms thanks to the modularity of the sliding walls. EmotionHall is equipped with the most advanced audio-video technologies and able to offer highly engaging.
Best New Retail Concept: Situ Live at Westfield London
SITU LIVE is an immersive retail destination based in Westfield London where visitors can get hands-on with the latest products from a world-class collection of brands, before scanning a QR code to save to their wishlist and buy online at their leisure. With people rejecting in-store purchases, Situ Live reinvents bricks-and-mortar shopping with a discovery playhouse where consumers get hands-on with products from the world's best brands without the constraints of traditional retail. Instead of stock, margin and sales, Situ Live focuses on matching shoppers with innovations that will improve their life by using immersive storytelling and live demonstrations.
Best Performing Outlet Centre: Landquart Fashion Outlet
Landquart Fashion Outlet is located in Grisons, Switzerland's number one region for leisure – and a gateway to internationally renowned ski resorts like St. Moritz and Davos. Set against a spectacular backdrop of snow-capped mountains, the village is designed in the style of Swiss chalet villages. Landquart Fashion Outlet is home to over 160 international, premium fashion brands, including Armani, Boss, Bogner, Corneliani, Michael Kors, and Polo Ralph Lauren. The outlet is scheduled to extend by 4,700 sqm by the end of 2024, becoming an even broader attraction for non-European Union guests from Southeast Asia and the Middle East.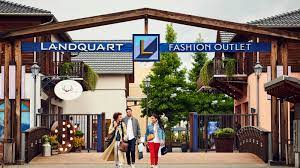 Best Performing Shopping Center: Westfield La Part-Dieu
In 2021 URW completed it's landmark redevelopment of Westfield La Part-Dieu in Lyon. The inauguration transformed the property, the largest urban shopping centre in France, into a shopping and lifestyle destination with a 30,000m2 rooftop – including a 4,000 m² glass roof over "Les Tables", offering 25 dining concepts in a space bathed in natural light. The redevelopment also included The Food Society, bringing 10 food kiosks, a bar and terrace, spread over 3,000 m², and a new entertainment district which includes a 700m2 HAPIK indoor and outdoor climbing facility and a 18-screen UCG cinema, the largest in southern France.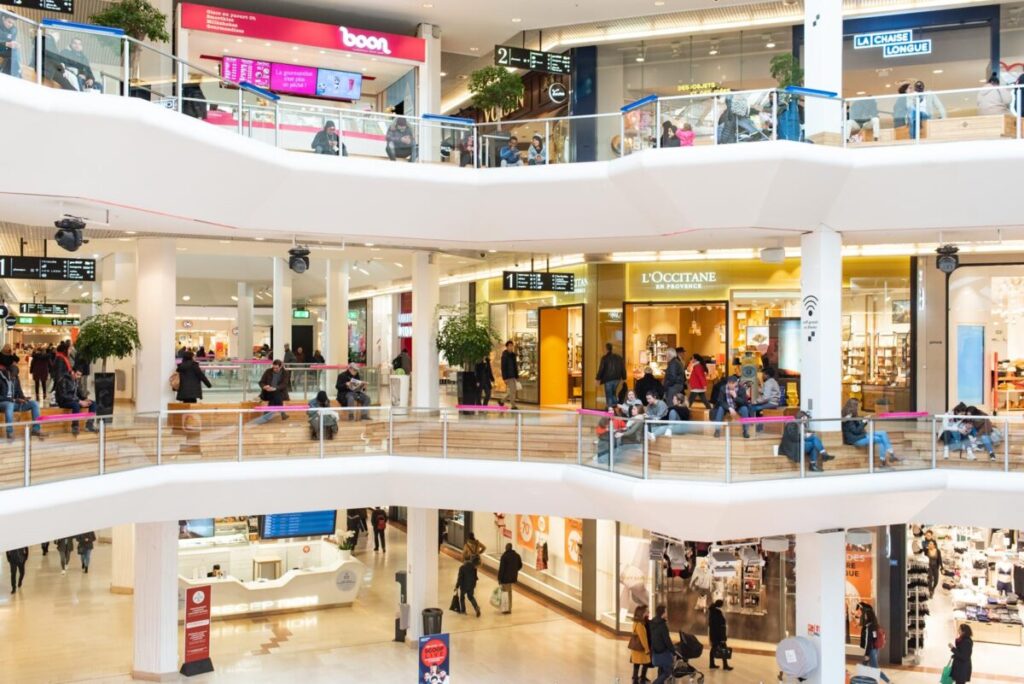 Best Retail Innovation Solution: Spacewise
Spacewise is a booking platform and leasing management software for short-term retail leases and promotional spaces. Digital workflows and 1-click leases help leasing teams to free up time spent on managing leases and have their spaces/units bookable 24/7 over their own branded booking portal or a marketplace. Tenants enjoy short-term leasing in the easiest possible way.
Best Retail Omnichannel Strategy: Carré d'artistes
Offer the same experience to all our customers wherever one's location, in gallery or online, has become a must have as a customer may need up to 30 touch points with Carré d'artistes before finding its crush. Its was a huge challenge due to the uniqueness of our more than 27000 artworks created by 600 artists and distributed in our extended network with more than 35 galeries and online. For this we applied a digital revolution to all businesses, from logistics to finance to marketing and procurement. We had to review all our tools and processes to meet this challenge.
Best Store Design By French Designers in partnership with Institut Français du Design: Lacoste, design by Cigüe
On May 20, 2022, Lacoste opens its first world flagship (1600m²) on the avenue emblematic of the Champs Elysées. More fashionable. More sports. More experiential. Our brand materializes its avant-garde vision of fashion sport by opening Lacoste Arena, a unique place designed to embody the beating heart of all Lacoste cultures. It will bring together all the followers of the brand: fashion lovers, sportsmen, consumers responsible… Obvious references to sport and the sharing of emotions, it is a place encounters, punctuated by unique experiences that combine entertainment and innovation.
Best Sustainable Retail Initiative: The Body Shop France – Retailer
In 2021, The Body Shop rolled out its refill stations in all of its stores in France. Customers now have the option of purchasing their Shower Gels, Shampoos, Conditioners and Liquid Hand Soaps in refillable aluminum bottles. We have decided to deploy our refill station concept fast and massively because we want to make this new mode of consumption as easy and practical as possible, encouraging our customers to change their habits and, ultimately, eliminate waste. In France only, 42 742 plastic bottles have been saved since the installation of our refill stations.
Best Sustainable Retail Initiative: KILO SHOP – Retailer (Special Mention as a precursor brand)
More aware than ever of climate and social emergencies, people no longer want a model that only places profits at the heart of the equation. In all fields and especially in fashion, one of the most polluting industries in the world, they want nothing less than a logic of sustainability.
Best Sustainable Retail Initiative: ECE Energy renovation roadmap – Property
The energy renovation roadmap shows a range of measures with their different effects on the ancillary costs and the CO2 emissions of the property. It provides a timetable for when the property will be climate neutral in the most efficient way. Central is a 3D model simulation. It compares various energy measures for their interrelationships and considers external weather influences as well as internal energy influences due to the behaviour of tenants and visitors. The completed analysis provides the owner with a comprehensive document showing the most effective measures, their costs and the right time in maintenance.
Best Urban Regeneration Project: Warsaw Breweries
Warsaw Breweries is Echo Investment's flagship destination project that combines new designs and facilities with the historical and industrial features of the former brick brewery in the centre of the Polish capital. Warsaw Breweries is a cohesively designed urban space, connecting offices, apartments for sale and for rent, services and unique food and beverage concepts. The project consists of c.a. 50,000 sqm of office space, over 1,000, great entertainment area with over 40 restaurant, cocktail bars and cafes, greenery, and public squares that are open to all. Since opening it has become the hottest place in the city.
Learn more about the winners: MAPIC Awards 2022 – 2022 Winners