Retail Column by Heidemarie Kriz, Point of Sale Doctor and Retail Architect (KRIZH, POSitive Affairs)
Cars that are mostly parked for a long period of time do not truly represent sustainability, even if they are driven in a resource-efficient way. Currently, generations Y and Z are for the most part willing to share vehicles and thus to use them jointly; with generation X, the situation already looks different: Here, the number of people who can imagine sharing a car is around one-third. Lynk & Co has focused on car subscriptions and currently offers a model in two colors that can be driven fully electric or hybrid. Whether for an hour, a month or for a long period of time- the "01" was developed in Sweden and has been built to last. The world's first seats made from recycled fishing nets and plastic scraps (Econyl) ensure sustainable seating comfort.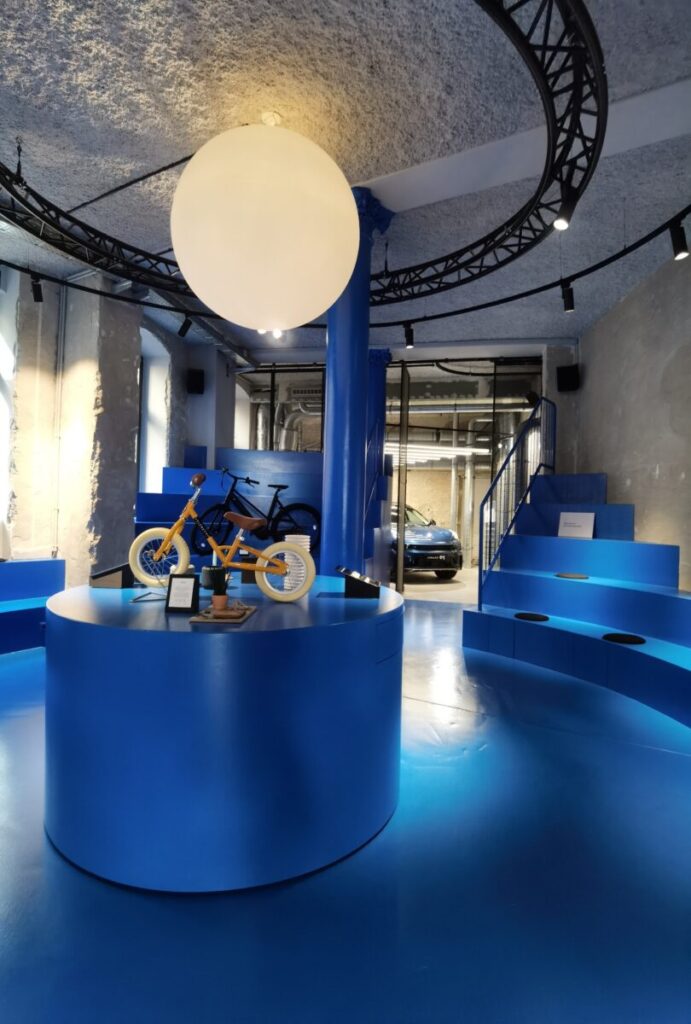 Contact to customers- Clubs
Having said that, mobility is only a part of the big picture. Lynk & Co's clubs in Amsterdam, Antwerp, Barcelona, Milan, Hamburg, Munich, Rome and Berlin – soon also in Düsseldorf and Madrid, and surely Vienna is already listed on the agenda – are more about exchange and bringing the community together. Therefore, a café, but also products with relatable values such as sustainability and creativity can also be found here. Regular events bring members together and provide for exchange and product presentation.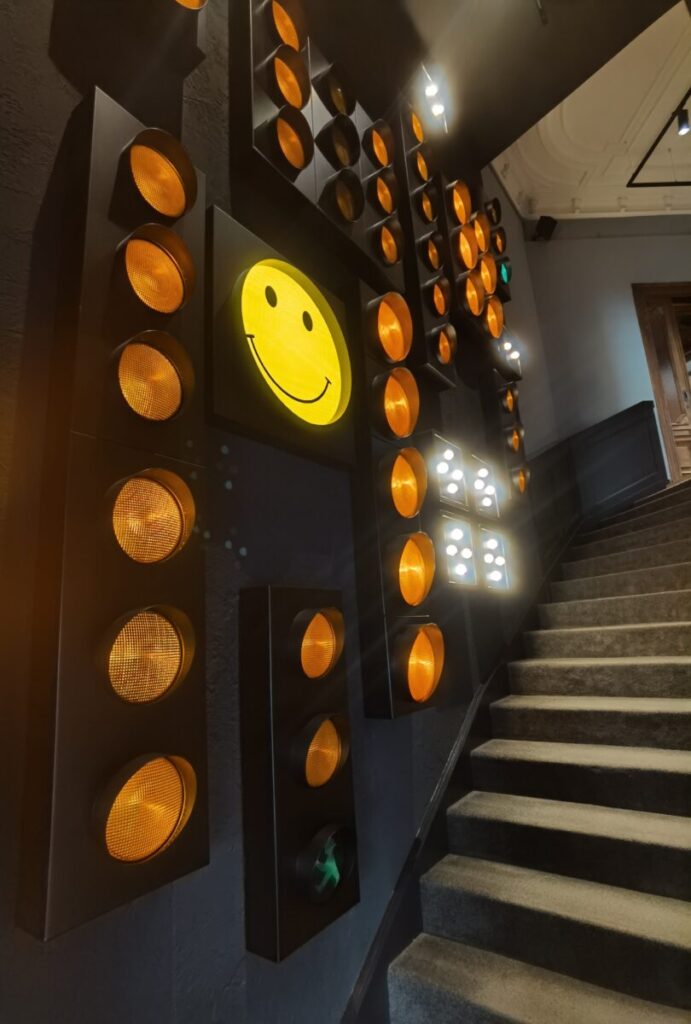 Club Berlin – Münzstraße 21–23
The "No fans of frills" and "Leave the ownershit behind" stickers on the display windows were enough to pique my interest. Inviting, modern, creative and exciting – but what is sold here? There is a lot to be found on two floors: Next to the café to the right of the entrance, selected textiles, sunglasses and much more are on offer. A staircase leads to the first floor, which houses a working space enriched with a high-quality design and another room for holding meetings; in between, designer furniture, art pieces and a selection of products which are available for purchase. It is a great place to chill, but also to work. After enjoying an espresso at the bar and gaining knowledge about the main product being offered, I started the search of exactly that. I found it in the back of the store: Standing there, the main act of the show: the "01".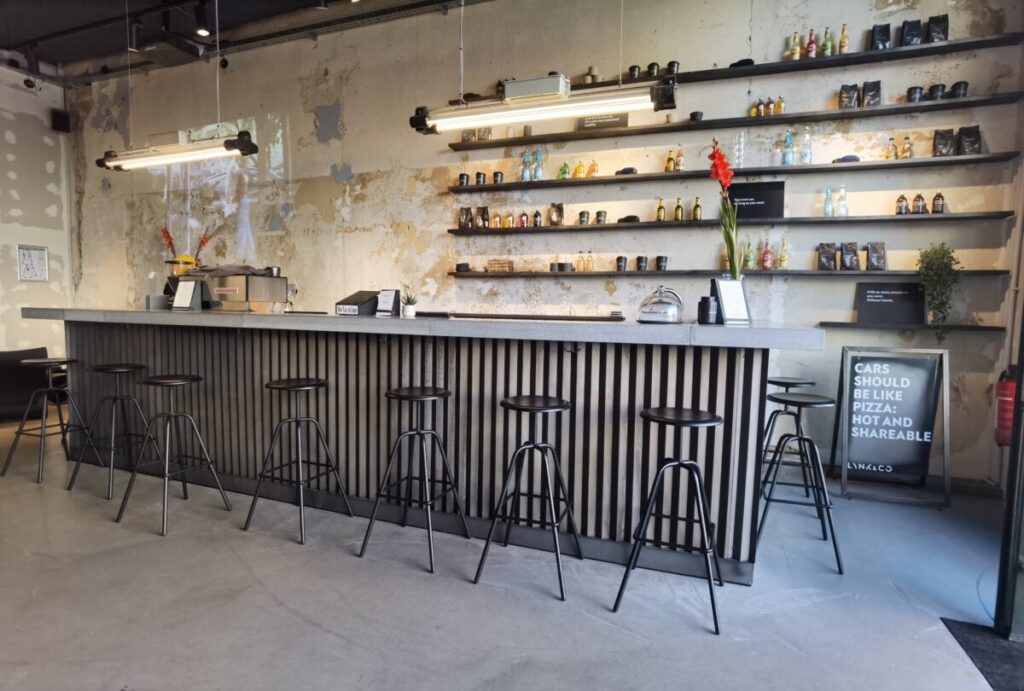 My tip: Customer loyalty in a relaxed and different way, without pressure and coercion. Knowing what makes the target group tick and offering them a playground is an advantage. In addition, offering some products that match your own values creates trust. Creating a complete work that offers more than just a sales space is recommended! Gaining access to customers brings success on both sides, probably also through mutual understanding. However, it is important to go in different directions and to stand out with the product presentation! Anything that increases the time customers spend in the store is welcomed.
Shop contact
Lynk & Co | Berlin club
Münzstraße 21-23
10178 Berlin
Germany
Phone: +49 160 91356974
visit: Club | Berlin (lynkco.com)
---
About Heidemarie Kriz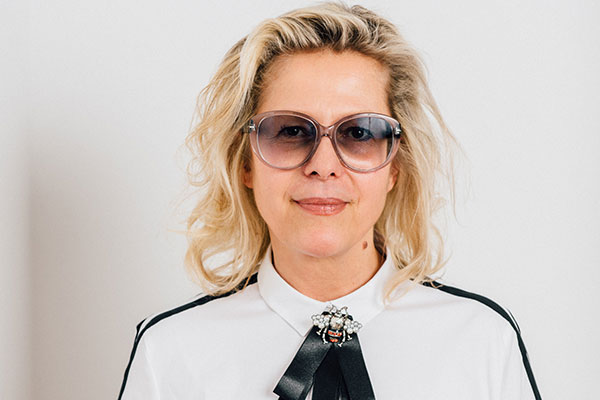 In this monthly retail column, retail architect Heidemarie Kriz shares with us her Retail Shop Tip and lets us know her thoughts and expertise regarding her experiences visiting some of the latest and most innovative shops. Heidemarie Kriz has been an architect and shop designer for more than 25 years. For decades, she has held senior positions with major brands across Europe, but she has also worked as a freelance concept designer, an architect, and a consultant specialising in shops, furniture design, customer and purchasing behavior, and visual merchandising. Kriz and her team of experts specialise in retail concepts, analysis, and holistic advice in the retail sector.
Contact
Mail: krizh@krizh.com
http://www.pointofsale.doctor
http://www.krizh.com
http://www.positiveaffairs.com