Retail Column by Heidemarie Kriz, Point of Sale Doctor and Retail Architect (KRIZH, POSitive Affairs)
Dior will follow Louis Vuitton in 2024 at Tuchlauben 3, Moncler, Fendi, YSL, and several other international brands will move or settle into one of the most coveted addresses in the city.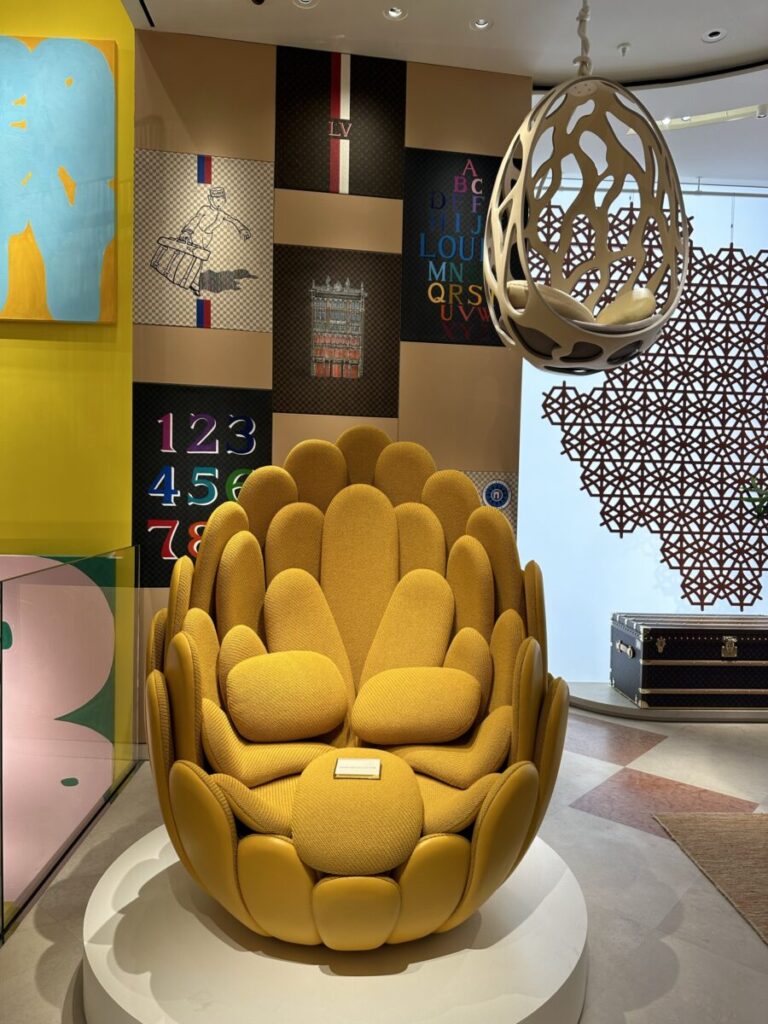 The history of the location
The house at Am Graben 20 originally consisted of several individual houses, all of which were demolished. The Bohemian textile manufacturer Johann Liebig built the house in its current form according to plans by the builder and architect Ferdinand Fellner the Elder. The corner building has abundant ornamentation with volutes, consoles, and caryatid herms, as well as a balustrade with oversized sculptures depicting commerce and trade as its upper finish. In 1898, Adolf Loos was commissioned to build a men's fashion salon for Leopold Goldmann and Emanuel Aufricht, "Goldmann & Salatsch." By cleverly utilizing the high rooms, a sales and fitting room and a magazine were accommodated in the existing 75 sq m. The interior was moved to the Looshaus on Michaelerplatz and reused.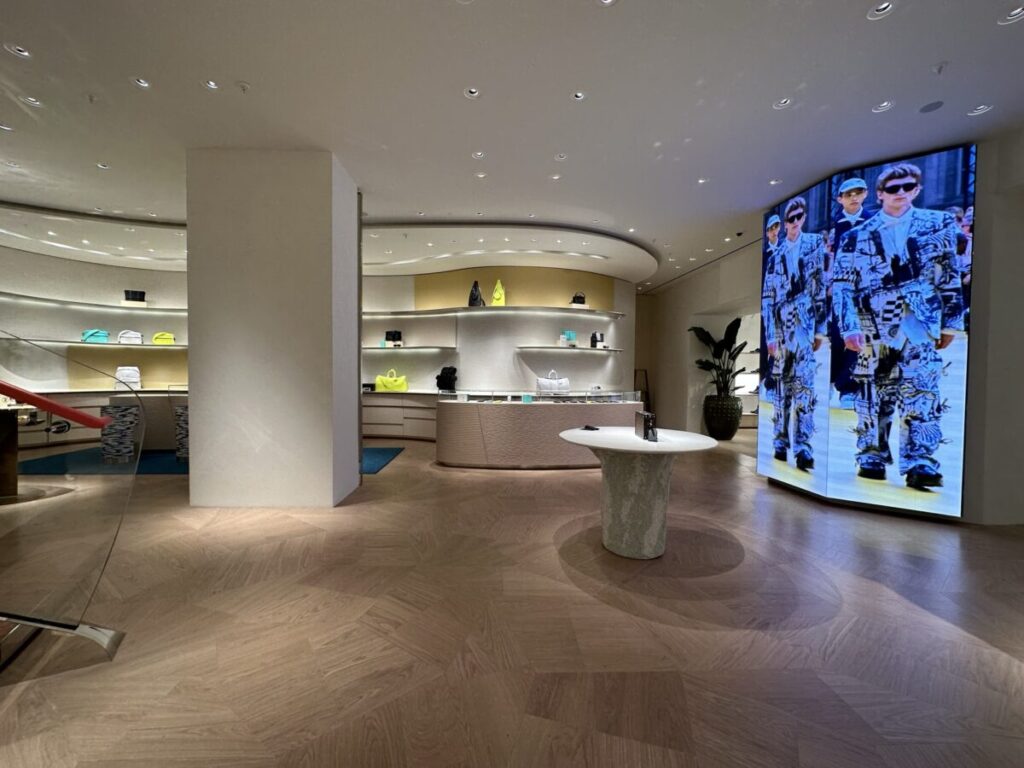 Louis Vuitton
Louis Vuitton is a luxury brand founded by Louis Vuitton, who opened his first store in Paris at the age of 33 in 1854. Prior to that, he apprenticed at a suitcase manufacturer and worked there for 17 years. In 1859, he established a factory in a Paris suburb where 20 employees made modern and durable suitcases. This factory still exists today, and many more were added over the decades. Vuitton expanded to London in 1885, opening a shop on Oxford Street. After several generations as a family business and expanding its product range and global presence, Vuitton merged with Moët Hennessy in 1987 to form LVMH. In 1997, the clothing line for women and men was launched with Marc Jacobs as the designer. Many renowned international fashion designers have designed collections for the luxury brand. Over time, the product range was expanded to include watches, jewelry, and perfumes. Today, the former Balenciaga designer Nicolas Ghesquière is responsible for the women's line, and recently music star and film producer Pharrell Williams has taken over the men's line.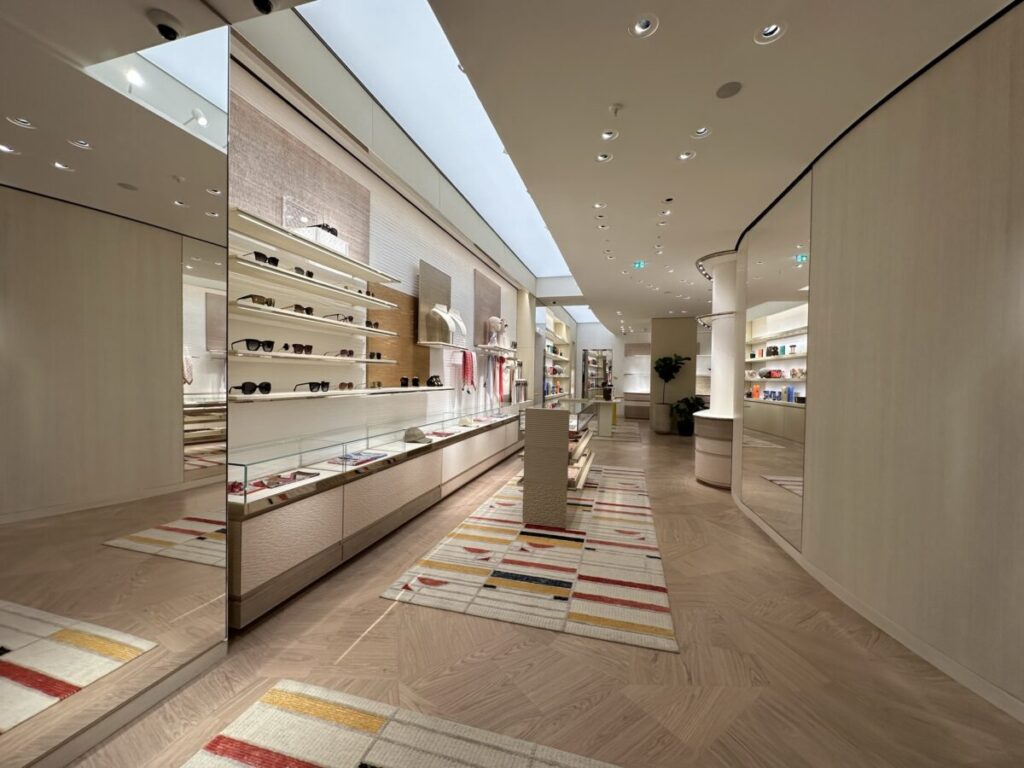 New location in Vienna
Louis Vuitton has moved to the most exciting property in the center of Vienna, just a stone's throw away from its former address, Tuchlauben 3 in the Golden Quarter. The store now majestically overlooks the Graben and has recently been beautifully renovated. Currently, all four floors are open, and everything inside has been hollowed out and designed by LVMH's in-house architect Peter Marino, who is a Harley rider and typically covered in leather. A delicate glass staircase connects the floors, and a colored handrail immediately catches the eye. Works by Austrian artist Erwin Wurm can be found throughout the store. The curved walls and generous openness of the space are particularly striking at this location. All of the Maison's collections are showcased, along with special furniture and extraordinary artworks.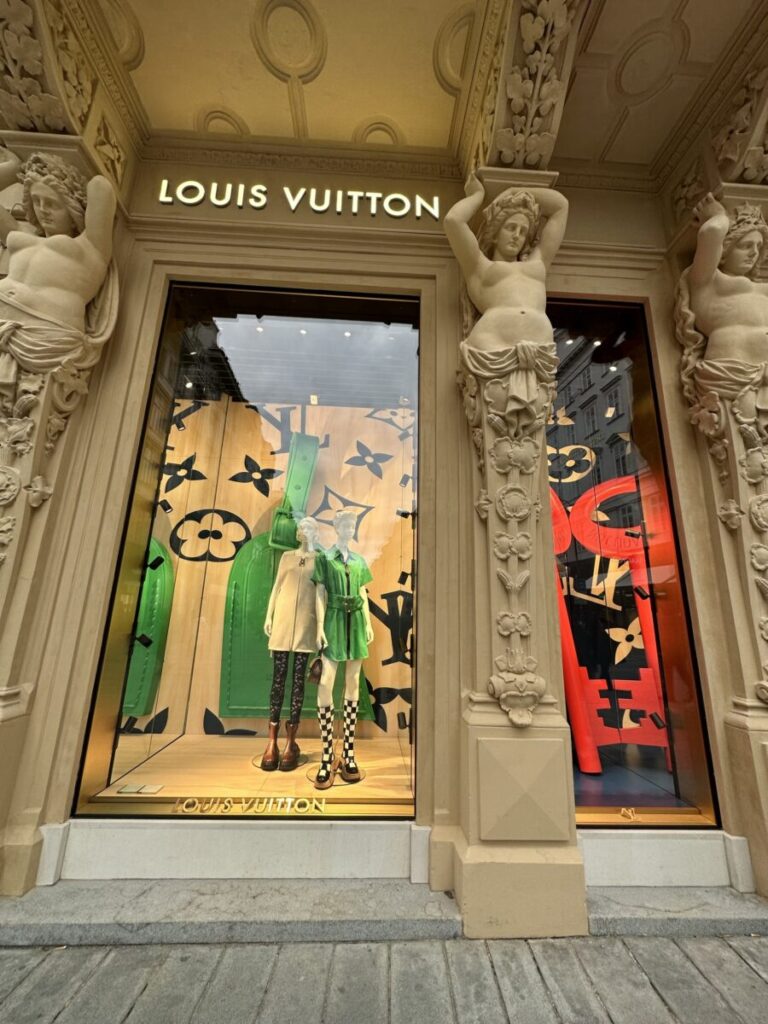 My tip: Considering the history of the brand, the new tenant fits in perfectly. This new Louis Vuitton store is definitely worth a visit: it's a very well-done combination of fashion, art, and architecture at a very high level of quality and attention to detail – even the elevator cab has been designed with luxury in mind.
Shop contact
Louis Vuitton Vienna
Graben 20
A-1010 Vienna

https: www.louisvuitton.com
+43 7203 80086

---
About Heidemarie Kriz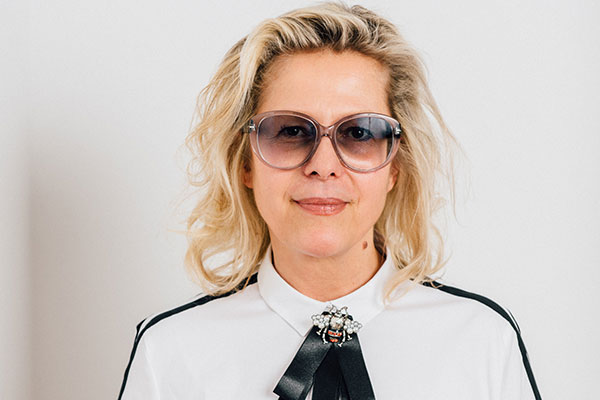 In this monthly retail column, retail architect Heidemarie Kriz shares with us her Retail Shop Tip and lets us know her thoughts and expertise regarding her experiences visiting some of the latest and most innovative shops. Heidemarie Kriz has been an architect and shop designer for more than 25 years. For decades, she has held senior positions with major brands across Europe, but she has also worked as a freelance concept designer, an architect, and a consultant specialising in shops, furniture design, customer and purchasing behavior, and visual merchandising. Kriz and her team of experts specialise in retail concepts, analysis, and holistic advice in the retail sector.
Contact
Mail: krizh@krizh.com
http://www.pointofsale.doctor
http://www.krizh.com
http://www.positiveaffairs.com