Location: Werksviertel district, Munich, Germany
Property: LOVT Munich (formerly known as MWM, MediaWorksMunich)
Owner: JV Union Investment and Hines Immobilien GmbH, acquisition in 2021
Project duration: 2023-2029
Targeted property use: offices, cultural events, restaurants, crafts
Expansion of GLA: from 96,442 to 113,942 sq m (+18%)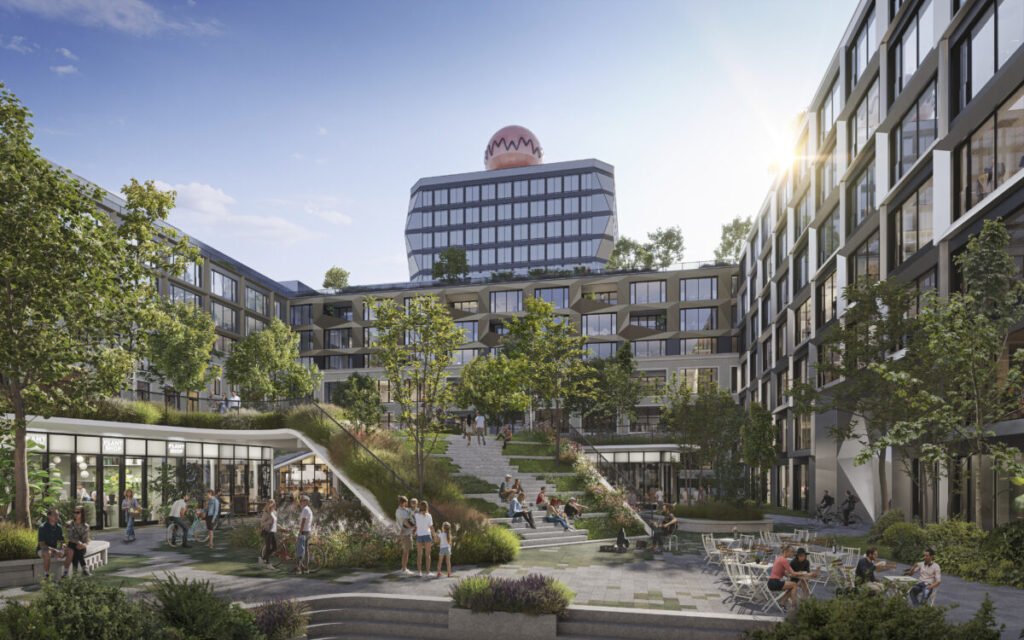 Union Investment is implementing the transformation of the LOVT Munich building ensemble together with real estate investor Hines. Around 96,000 sq m of largely vacant existing space is being transformed into a sustainable, mixed-use building ensemble with office, restaurant, cultural and creative space. In several construction phases, the existing buildings are to be revitalized sustainably and taxonomy-compliant. Completion is planned for 2029. The total investment is expected to exceed one billion euros. The process began with rebranding the buildings from MediaWorks to LOVT Munich with the subbrands LOVT VISION, LOVT VIEW, and LOVT VIBE.
An essential aspect of the revitalization is the comprehensive ESG strategy, which aims to preserve much of the existing buildings and sustainably renovate other parts. This includes revitalizing the properties while retaining their historic features, including ceiling heights of 4.20 meters. In addition, environmentally friendly materials will be used. The concept also calls for the sustainable redesign of the attics, an inviting façade design, and the greening of large parts of the roof areas and courtyards with complementary uses. Under one of the redesigned courtyards, an underground parking garage with approximately 470 parking spaces is planned. The sustainability concept is designed to ensure the highest technical standards and thus create attractive and sustainable rental space for future users. In addition, the building and its building services components will be designed to enable CO2-neutral operation.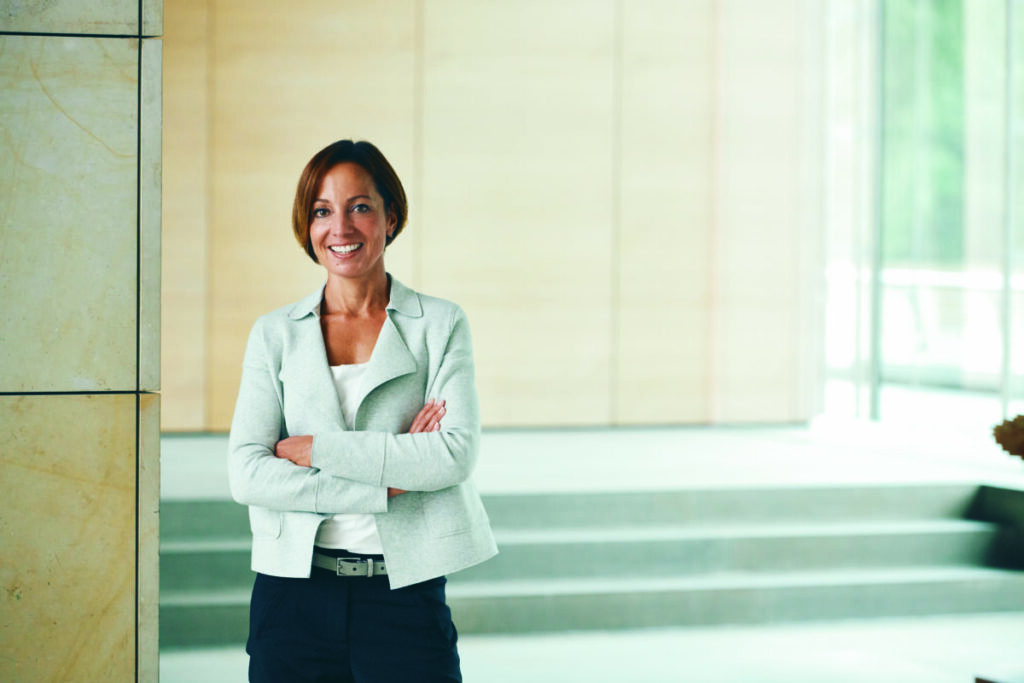 Monika Gerdes is the Project Manager at Union Investment for LOVT Munich: "In close cooperation with our partner Hines, we are developing a former industrial site in Munich's Werksviertel purchased for this purpose in 2021. The plan is to preserve as much of the existing buildings as possible and to comprehensively revitalize them in combination with new buildings and extensions in timber hybrid construction. In three construction phases, a sustainable and forward-looking quarter will be created, with sustainable office space at its center that fully meets the requirements of new forms of work in terms of flexibility and efficiency. High-quality architecture and furnishings and high amenity qualities through landscaped courtyards and roofs with complementary uses such as gastronomy, culture, and commerce will create a unique character of the quarter and thus a corresponding added value for future users. The development will meet the highest ESG requirements and significantly contribute to the funds' taxonomy ratio."