The city quarter FÜNF HÖFEN Munich is located in the center of the German city. A place to go shopping, eat, work, live and the like. It provides a merging of premium-brand stores, gastronomy, offices, apartments and the Art Hall Munich. This integrative and cultural value of the city quarter has factored into it being chosen as the place for the project. With the confirmation of its participation, FÜNF HÖFEN was not just the most central of the five locations chosen for the project taking place in Munich, but simultaniously the only station not dedicated purely to culture. Here, art and commerce have come together to create a symbiosis.
The artist JR and his message
"Can art change the world?" is the question the French artist JR has always brought to the forefront. He became famous through portrait photographs blown to huge sizes which were then hung on houses, trains, shipping containers or border walls. He has tended to generally focus on people whose will and rights have been overlooked.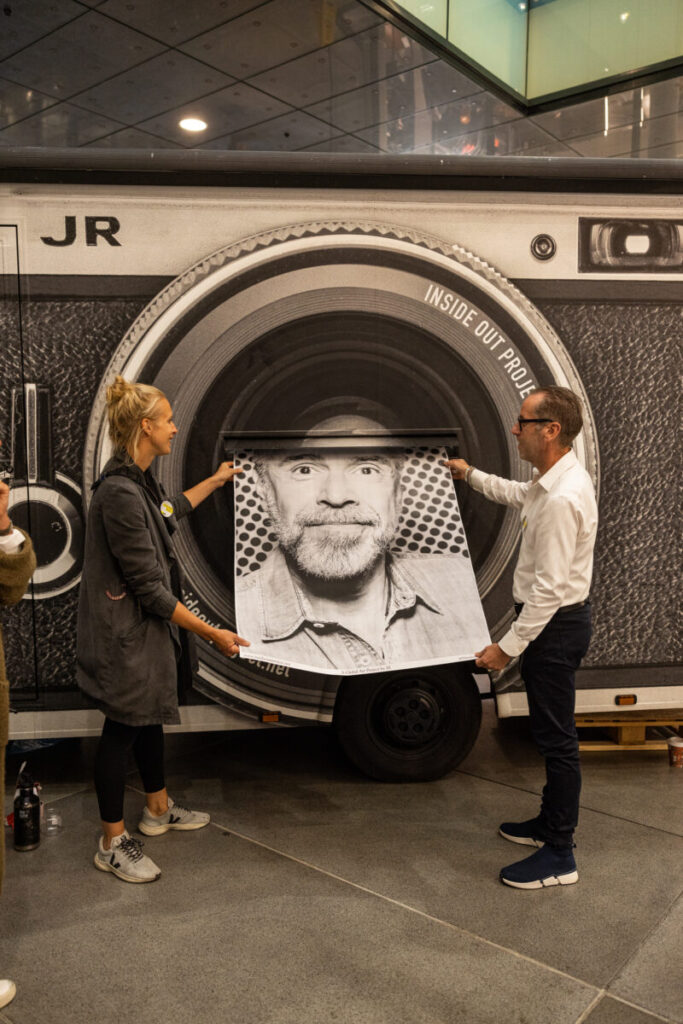 The artist has been active in advocating global issues, some of which are the Black-Lives-Matter Movement, the hardships refugees have to endure and climate change. His latest project in FÜNF HÖFEN as an addition to this lineage takes place in cooperation with the Art Hall Munich under the exhibition JR: Chronicles which can also be seen in the Art Hall Munich.
More information about the project can be found in: https://www.insideoutproject.net/en/