Lane7 will use the size of the Bullring Estate location to introduce its widest range of games yet, and, in a first for the brand, a rooftop terrace bar with views across Birmingham city center. Lane7 is set to open in summer 2023.
Hammerson is diversifying Bullring Estate to create a truly multi-use destination that fits the needs of current and future visitors. An integral part of this is complementing the strength of the retail, restaurant and hospitality offer with innovative leisure and experiential concepts. Lane7 follows TOCA Social, due to open in summer 2023, and Treetop Adventure Golf. Combined with the quality of Grand Central restaurant and dining line-up, Hammerson is also creating a new social and entertainment district in the heart of Birmingham.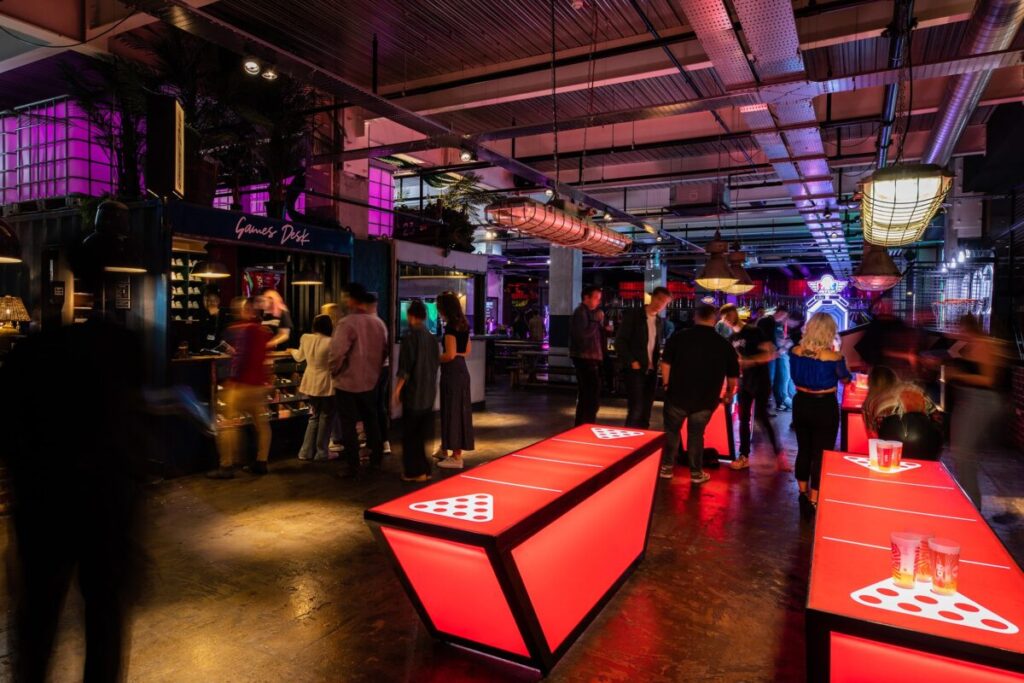 Toby Tait, Director Asset Management at Hammerson, has said: "The Bullring Estate plays host to the very best retail brands, but we need to go further to provide consumers with an even greater range of reasons to visit. Lane7 is reflective of this approach and the brand has embraced our ethos to create a concept at the Bullring Estate that will define the future of its business. Along with our existing leisure experiences, the Bullring Estate is able to play an even bigger role in the lives of even more consumers, creating a resilient, relevant, and successful destination that thrives through its diversity of offer."
The Bullring Estate heralds a new wave of sites for Lane7, with the brand targeting various cities in the UK, with a young audience, as part of an ambitious national expansion program.
Tim Wilks, Director at Lane7 Group, has commented: "Birmingham has been a strong city for Lane7 since we opened our first site. Our sustained success meant we needed something bigger in Birmingham, but, keen to evolve the Lane7 concept, we also wanted something special. This is where the Bullring Estate came in. We have worked together with Hammerson to create the ideal space and I am confident we will deliver a new standard for experiential leisure in the city."