The share price at the opening of the trading session was PLN 5.70, translating into a market capitalization of Griffin Premium RE.. of PLN 890 million (about EUR 206 million).
Dorota Wysokińska-Kuzdra, CEO of Griffin Premium RE.., commented: "We are very pleased that Griffin Premium RE.. has become the first REIT-type company listed on the Warsaw Stock Exchange. In a certain sense, we are opening a new chapter in the development of the WSE and the Polish capital market. Until now, Polish investors, particularly retail investors, have not had a convenient opportunity to invest in the commercial real estate market. By buying shares of Griffin Premium RE.., they can indirectly become co-owners of nine attractive office and office/retail properties in our portfolio, with a combined value of over EUR 500 million, and thus participate in the rental income from these properties. Even though in Poland we are still at the stage of creating legislation regulating the activity of REIT entities, we already offer investors the benefits of a classic REIT, that is, distribution in the form of a regular dividend of the funds derived from letting of commercial real estate."
Jarosław Grzywiński, acting CEO of the Warsaw Stock Exchange, said: "This is a special day for the Polish capital market and real estate market. We are very pleased that a company is debuting on the Polish stock market with the intention of transforming into an REIT, a fund managing real estate, aimed not only at institutional investors but primarily at retail investors."
The total value of the public offering of shares of Griffin Premium RE.. was over PLN 508 million (about EUR 118 million), and it was one of the largest IPOs on the Warsaw Stock Exchange in recent years. The Company obtained proceeds from the issue of new shares in the anticipated amount of over PLN 126 million, which will be used for expansion of the property portfolio. As announced, the Company intends to use about EUR 18 million for purchase of the West Link office building being built by Echo Investment in Wrocław, which is to be completed at the end of the 1st quarter or beginning of the 2nd quarter of 2018 and is already pre-let nearly in its entirety to a renowned tenant, Nokia, for a period of 7 years. Griffin Premium RE.. will invest the other proceeds in three office projects being realized by Echo Investment in Warsaw.
Follow ACROSS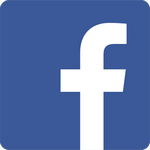 Share this article