International beauty and fragrance retailer L'Occitane en Provence and British jeweller and watchmaker Ernest Jones are to join the appealing line-up of fashion and lifestyle brands. Additionally, continental delicatessen Patisserie Valerie and British eatery Bill's Restaurant will further boost The Lexicon's wide menu of restaurants and cafés. The urban regeneration scheme is now 71.2% per cent pre-let (by floor area), with a further 77,709 sq ft in negotiations.
Richard Poyser, Retail Leasing Manager for The Lexicon Bracknell, commented: "We're delighted that four more top names will be opening in The Lexicon. They will join a host of other retail and F&B brands that have taken space in the scheme, including Fenwick, H&M, Next, KIKO Milano, Fat Face, Marks & Spencer plus wagamama, Gourmet Burger Kitchen, Nando's, Chimichanga and Carluccio's. The scheme letting is gathering serious momentum as we move into the last five months before opening."
L'Occitane en Provence will take an 893 sq ft unit on The Avenue, The Lexicon's premium fashion and lifestyle destination, and near to Marks & Spencer. The international cosmetics retailer will be welcomed by customers in the affluent catchment since it produces and sells a wide range of high-quality beauty products and fragrances, using natural and organic ingredients.
A new Ernest Jones store is to open in a 2,138 sq ft unit on the corner of The Avenue and Bracccan Walk. The British company specialises in diamonds and watches and will join other jewellers such as Pandora and Beaverbrooks.
Patisserie Valerie has signed a lease for a 580 sq ft unit on The Avenue. The delicatessen, which opened its first branch in London's Soho in 1926, will serve quality cakes, patisserie, continental breakfasts, lunches, teas and coffees, and award winning croissants and viennoiserie.
Bill's Restaurant is to open in a 3,454 sq ft unit on Braccan Walk. The restaurant will offer a mixture of hearty traditional food and modern classics for breakfast, lunch and dinner, adding to the customer appeal throughout the day and evening. Bill's will add to the vibrancy and dwell time, benefiting nearby retailers like Topshop, Topman, River Island, New Look, Smiggle and Primark. The introduction of the restaurants into the town will transform its night-time economy and all-day food offering, creating an exciting new shopping and leisure destination for the region.
Jessica Berney, Head of UK Retail at Schroder Real Estate, said: "These new signings will boost the new retail in the town centre and complement the impressive line–up of casual dining brands. Bracknell is well on the way to becoming the shopping and leisure destination of choice in Berkshire, when it opens on 7th September 2017."
The Lexicon Bracknell is being developed by The Bracknell Regeneration Partnership ("BRP"), a 50:50 joint venture between Legal & General Capital ("LGC") and Schroder UK Real Estate Fund ("SREF"), working in partnership with Bracknell Forest Council ("BFC").
The joint agents for The Lexicon Bracknell are CBRE and Lunson Mitchenall.
Follow ACROSS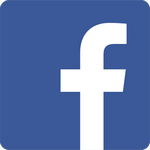 Share this article