The store located on the ground floor of the center has been freshly renovated. The store concept includes, among other things, a metall wall covering, which was visually modeled on down pillows.
Mackage is a specialist in high-quality outdoor outerwear made of leather, down, and wool. Founded in Canada in 1999, the company offers year-round wearable fashion that features its own distinctive silhouette in design and delivers protection in all weather conditions. The store in Düsseldorf's sevens is the label's first outlet in Europe. A second will open shortly in Paris.
Tim Mayer, Head of Asset Management Retail Germany and Austria, at CBRE Investment Management, says: "When it comes to the tenant mix at sevens, we make sure that we can offer a shopping experience that is unique in Germany. With Mackage, we were able to secure another exceptional and exclusive brand for the property right at the label's market entry in Europe."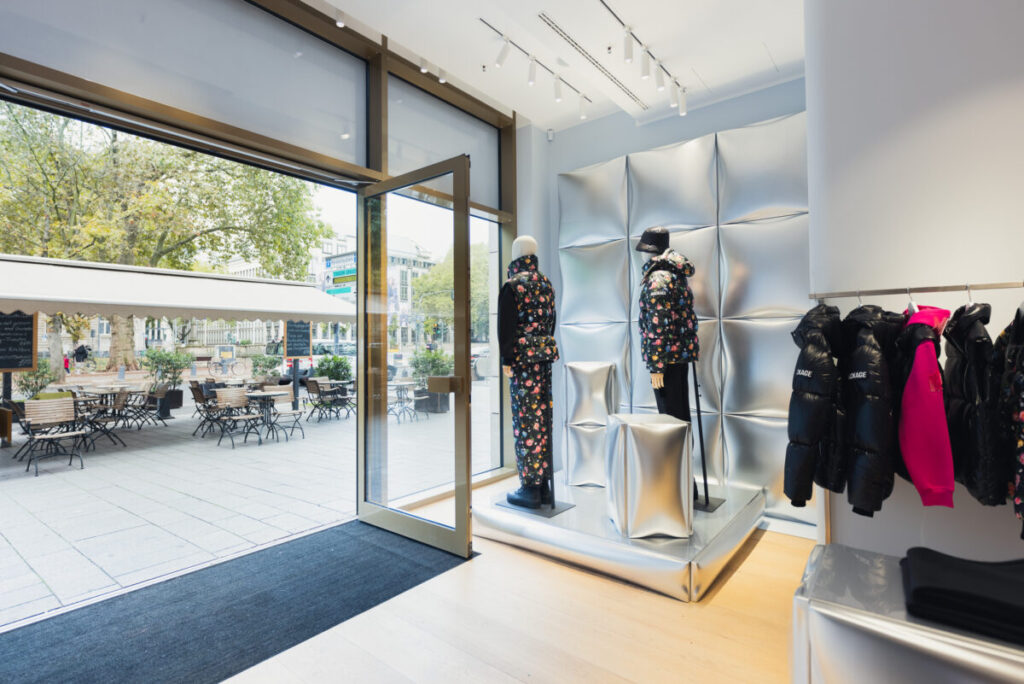 Just in August, sevens celebrated the opening of Spacewalk in the ground-floor retail gallery. The innovative store concept offers luxurious and rare high-end sneakers, fashion, and accessories.
As a result, nearly full occupancy has been achieved for the ground floor retail space. CBRE Investment Management has been working on the repositioning of sevens since last year. The project includes space conversions, an expansion, and sustainable refurbishment. Floors three to six are currently being converted from retail to office space. The first and second floors are being renovated. There, 3,660 sq m of retail space remains, which is already fully leased.
The total leasable area of the property will also be increased by around 800 sq m through the addition of a partial storey. In addition, several roof terraces with a total area of 280 sq m will be created. Additionally, the office section will be accessed via a new entrance. A new roof, new windows, and facade sections will provide more daylight. Coupled with new building services, the building will be more energy-efficient and sustainable overall.