Resolution Property has formed a joint-venture with Shema, a French public/private partnership, to develop the 18,000-sq-m Honfleur Outlet center in Normandy. Both companies will work with the operator Advantail to deliver more than 100 fashion and designer stores in two phases of 12,000 sq m and 6,000 sq m, respectively. Completion of phase 1 of the development, by acclaimed French architect Edouard François, is scheduled for spring 2017.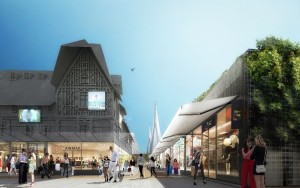 Honfleur Outlet will be the first outlet center in the Grand-Ouest region of France, strategically located within the country's sixth most popular tourist destination, 20 minutes from Le Havre and less than an hour's drive from Caen and Rouen. With a catchment population of 2.5 million people and no competing center within a 90-minute radius, the scheme will be open seven days a week, 365 days a year.
FSP feasibility study
Construction of phase 1 is expected to start in January 2016, with phase 2 starting two years later. Both phases have full planning consent. Advantail will act as the leasing agent, targeting pre-lettings in advance of construction starting. The retail business consultancy FSP delivered the initial feasibility study to support the site's development.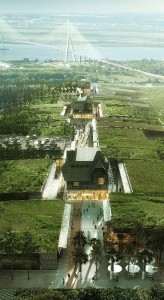 Michel Nangia, Principal at Resolution Property, said: "Honfleur Outlet is a significant step forward in our strategy to expand our portfolio of top-quality factory outlet centers in Europe. We will be working with Shema and Advantail not only to develop this major new retail destination but also to create the best possible tenant mix, brand, and marketing strategy. This builds on our long-proven approach to asset management in this specialist sector."
The development partners aim to set new standards for architecture in outlet centers. Edouard François's ambitious Norman-inspired design will combine medieval street patterns with plant-covered rooftops that blend seamlessly with the surrounding landscape. Nangia added: "This is one of our most exciting outlet center projects to date. Honfleur Outlet promises an unprecedented level quality and creativity in its conception and design, in an accessible location with very strong retail potential."