Placemaking aims to create or enhance public spaces that provide a contemporary and sustainable quality of life for people within a community. That includes actively adapting to societal changes and an increasing focus on meeting the needs in the design and use of public space.
The Placemaking industry has been confronted by societal changes driven by increasing digitalization, climate change, as well as political and economic instabilities, which are noticeably reflected in the altered purchasing behavior.
Established retail business models that were once easily replicated across multiple locations no longer function. The diverse lifestyles, habits, and associated brand affinities of people are the new benchmarks and success factors for the future direction and individual character of each center.
The necessary transformation and sustainable adaptation of shopping centers to the continuous changes in local purchasing behavior require significant investments. That also increases the requirements for risk assessment, which relies on substantial market information. Decades-old statistics and industry-specific metrics are gradually losing significance as they no longer realistically represent existing lifestyles alongside the continuous changes in purchasing behavior.
Innovative AI-supported analysis methods can provide in-depth qualitative insights into existing lifestyles. The collected data, due to its density and sample size, is quantifiable and thus represents real, existing, and relevant communities. That provides orientation and serves as substantial decision-related support for upcoming realignments and repurposing of shopping centers.
Before presenting the case study that shows how the valuation of an existing shopping center works, Oliver Zügel, Member of the Board at evAI, explains the system he and his company have developed.
ACROSS: You have developed an AI-based system for location analysis and evaluation. What can this system do better than traditional location analysis?
Steffen Konrath: evAI is an AI-based solution provider in the Contextual Intelligence market. Using our proprietary analysis method based on Natural Language Processing, we extract, analyze and contextualize business-relevant information from text. Our customers come from the automotive, high-tech, brand, and retail industries, with an increasing focus on the placemaking industry.
We analyze existing and future locations worldwide, evaluating their potential down to the postal code level. We have access to billions of data points related to communities and their lifestyles, assisting our customers in the leveraging of agglomeration advantages.
ACROSS: What data does your system use? What happens to the data?
Oliver Zügel: We understand semantics and provide context from unstructured data. Such data contains relevant information, positions, perspectives, discourses, etc. We can also analyze TV and radio content – even scenes and text within images are within our capabilities. All of that together reflects human thinking and actions.
Most events that shape our future cannot be predicted, yet they do not come out of nowhere. They have recognizable histories and leave clues for us to interpret. Our analysis method operates with a SMALL DATA approach, where we assume that the continuity of the past is a very fragile assumption. The unforeseen ("Unknowns") is the norm and determines our tomorrow. To become more anti-fragile, it helps us to know the action space in which the future can happen, not necessarily will.
ACROSS: Tell us a bit about yourself and the company's background?
Konrath: evAI was founded in October 2019 in Bad Reichenhall, Germany, under its own funding and has been self-financed since its establishment. As a young European company, we are part of an AI ecosystem that promotes the development of artificial intelligence applications. You can find evAI in the INCEPTION program by NVIDIA as well as in the TECHBOOST Growth program by Deutsche Telekom. Our servers are located in a high-performance data center in Europe. Our team represents an interdisciplinary mix of expertise, bringing together academic research, technological competence, and market and domain expertise under one roof. Perhaps that is one reason why evAI has been repeatedly recognized as the "most promising AI startup."
Zügel: I have worked in marketing, communication, and business development consulting internationally for over 30 years, with a focus on market research and business intelligence in recent times. As a board member of evAI Intelligence, I contribute my experience from the automotive, FMCG, hospitality, and retail industries to our analyses and projects for our clients.
ACROSS: Why is your system particularly interesting for the retail real estate scene right now?
Zügel: The retail real estate industry traditionally relies on static historical data to assess the current location environment and make decisions for the future. That approach does not capture the societal changes and the complexity of people's lifestyles today. With our AI-supported analysis method, we demonstrate how brick-and-mortar businesses can benefit from affinity with the lifestyles in their location surroundings, increase foot traffic, and reduce marketing costs.
ACROSS: Who can use this tool and why?
Konrath: Anyone who is willing to align their existing or future business model with the lifestyles of their customers, visitors, guests, etc., and who seeks a new and future-oriented perspective on their location in the field of placemaking.
ACROSS: What key insights/answers can the system provide?
Zügel: Our methodology allows for a multitude of questions during the analysis process, with some questions arising as the project progresses and new insights emerge. Some questions may not initially appear relevant to the location assessment. Regular and pressing questions from the industry include:
Which relevant communities can be identified in the catchment area?
What are the lifestyles (brand usage, affinities, areas of interest) of those communities?
Which brands, services, etc., align with those lifestyles and the specific location?
What is the optimal mix of offerings for the location to increase foot traffic?
How can the catchment area be expanded with an attractive offering?
How does a location differentiate itself from the competition for existing and potential communities?
Such questions form the basis for a comprehensive analysis and help in making informed decisions regarding a location's potential and strategy.
ACROSS: What does such analysis via your system cost?
Konrath: Our innovative analysis approach provides substantial added value in the form of high-quality insights and immediately actionable recommendations. Our pricing is in line with market standards, and we estimate the cost for an initial comprehensive location evaluation to be approximately 20% above traditional standard reports. In-depth and location-specific analyses are individually calculated and billed based on the scope of work required.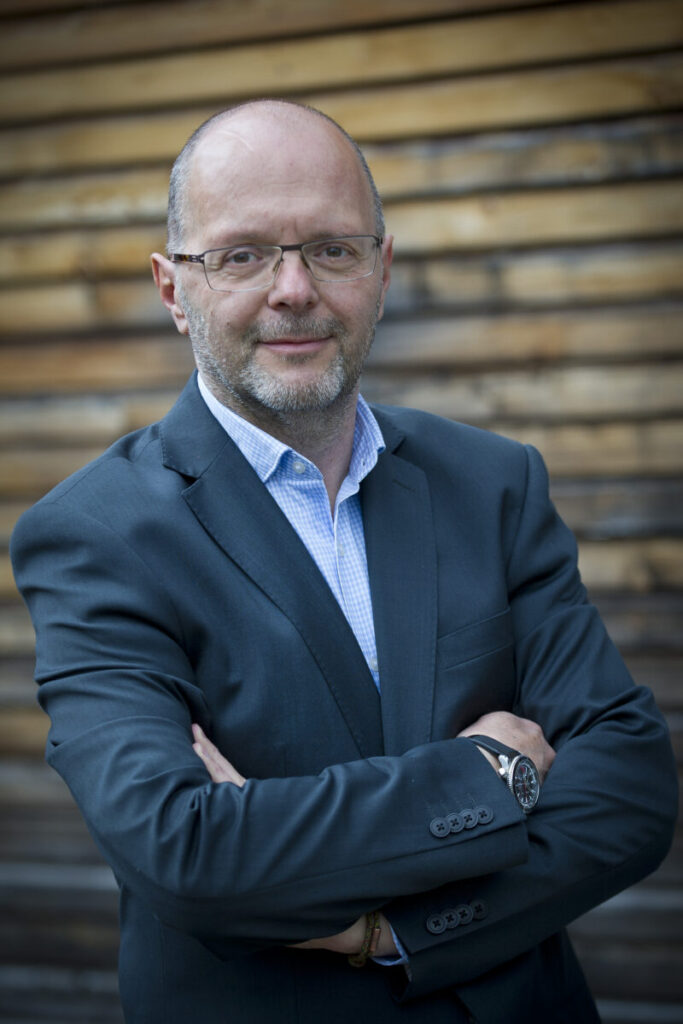 Oliver Zügel
Oliver Zügel is a Board Member at evAI and is responsible for the company's strategy and business development.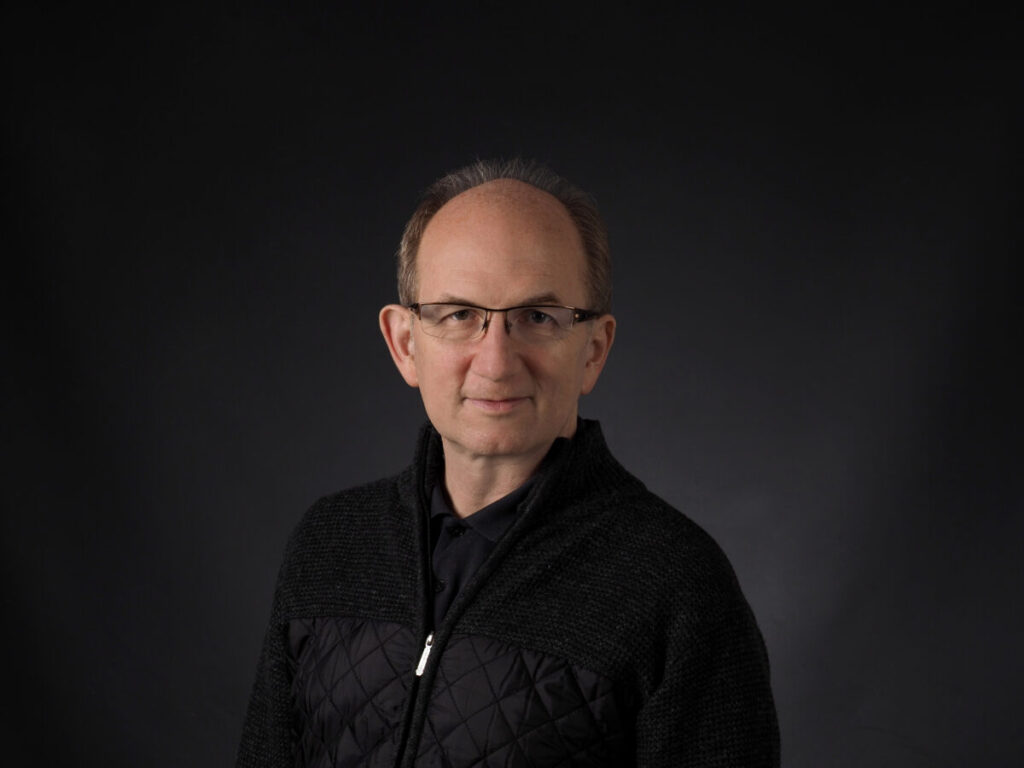 Steffen Konrath
Steffen Konrath is the Founder and CEO of evAI.