Retail Column by Heidemarie Kriz, Point of Sale Doctor and Retail Architect (KRIZH, POSitive Affairs)
Shoreditch has always been hip, but in the past, it was rather impoverished; the building that were in need of renovation have since been refurbished and are currently occupied by London's fashion, art, design, and press avant-garde. In addition to a number of markets, there are chic pubs and bars as well as countless vintage and designer stores that feature sustainable potential, such as the "Earl of East" at 33 Redchurch Street.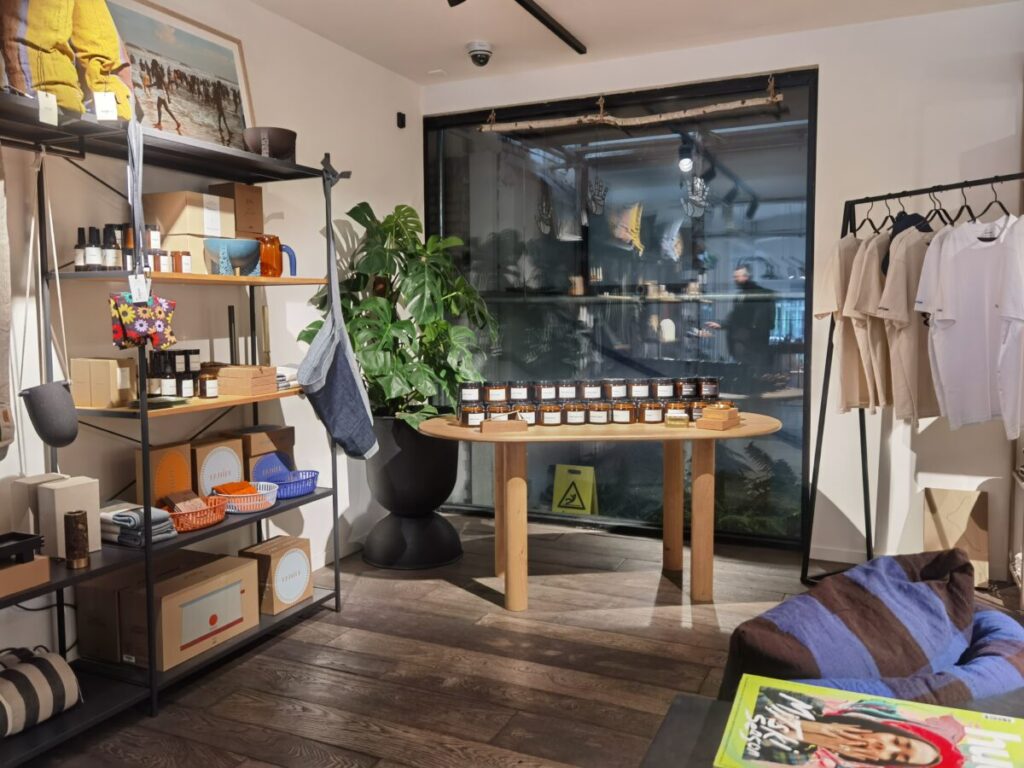 Those Who Dares Do Not Only Win in Terms of Lifestyle
Niko Dafkos and Paul Frimin, the two leading creative directors, dreamed of having a store of their own. After regular weekend visits to their favorite market, Netil Market, near London Fields, they submitted a proposal, and a few weeks later, they were in business as "Earl of East". The two founders behind the "Earl" were sure that they wanted to be based in that part of the city. The store offers candles, cacti and curious knickknacks that the two founders also love themselves. Their initial reservations disappeared when the first customer bought nearly half of the store, thereby kicking off their entry into the industry.
Candles in Dispensary Glassware and More Vegan and Sustainable Products
As soon as the idea came to be, the product portfolio was expanded to include fragrances, room fresheners, and scented candles. In order to implement their ideas as perfectly as possible, Dafkos and Firmin produced and manufactured their scented candles in their own kitchen. That was later replaced by a fragrance workshop, which opened in 2015 on Kings Road, where their passion for the knowledge they have gained is passed on during workshops.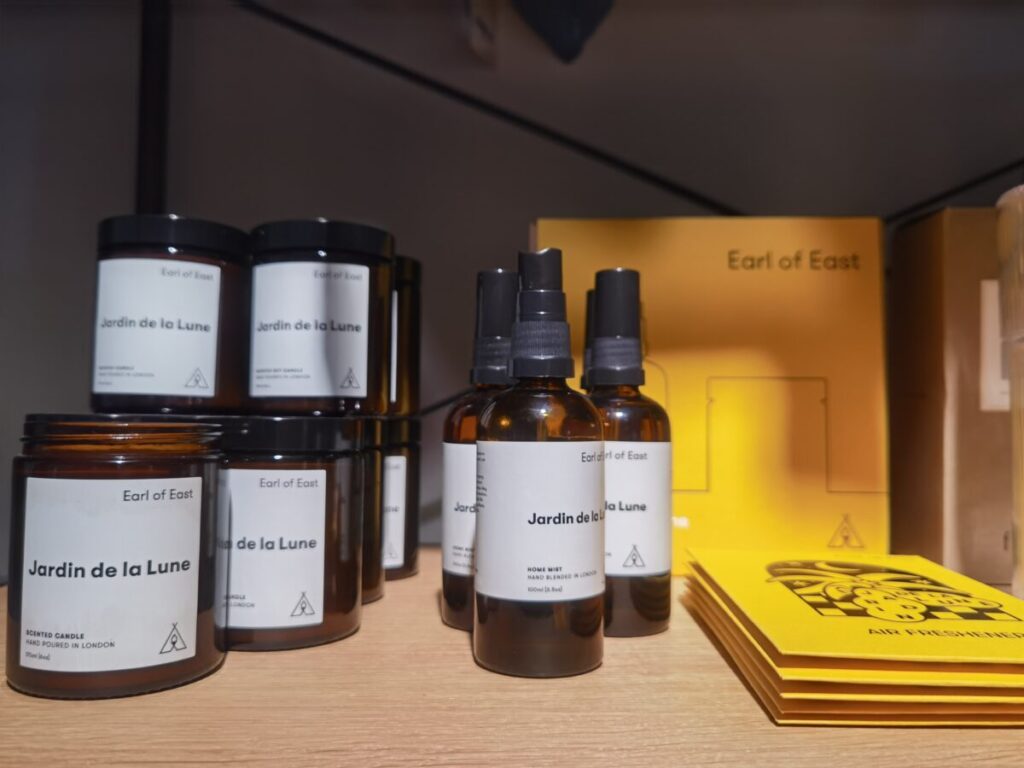 Show Me Your Shop, and I Will Tell You Who You Are
The store in Shoreditch opened in October 2021 and has been a creative spot for people with an appreciation for all things beautiful, good, and sustainable, as well as for a vegan lifestyle, from the very first day. Not only was all of the furniture used as decor in the store acquired from local producers, but the store owners also offer other small, creative brands that share values similar to their own. In a manner comparable to art, curated spaces are created through the presentation of different products. The constant exchange of the "exhibition" is what helps maintain the consistent interest of the customers. Sustainability is also a major priority: The ecological footprint of online shopping is reduced as Ecologi plants a tree for every purchase that is made. The dispensary glassware used throughout the entire product range can also be reused or returned to any of the stores.
My tip: Whether in an existing store, in open spaces within a shopping center, or in vacant spaces on shopping streets: Kick off your point of sale with a curated product portfolio. Of course, a person who has good judgment with respect to the particular store or gallery, ideally visits often, understands trends, and can also contribute the appropriate experience is needed. Compared to pop-ups, the advantage is that the company handles the organization of the "gallery" and is not responsible for the product; the curator brings exciting products and brands to the table, is included in the process, and only a manageable degree of risk is involved.
Shop contact
Earl of East, London
33 Redchurch Street
UK – London E2 7JB
visit: https://www.earlofeast.com/pages/our-stores
Heidemarie Kriz contact
Mail: krizh@krizh.com
http://www.pointofsale.doctor
http://www.krizh.com
http://www.positiveaffairs.com
---
About Heidemarie Kriz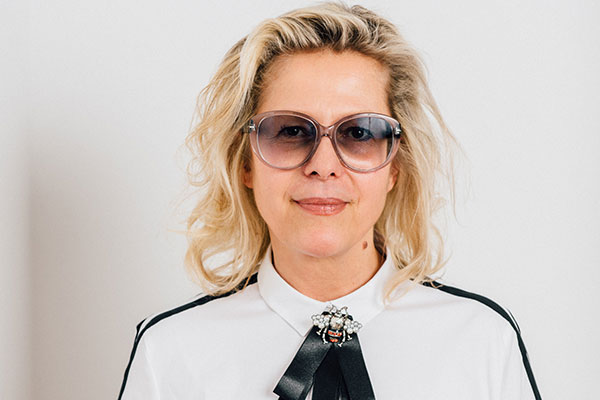 In this monthly retail column, retail architect Heidemarie Kriz shares with us her Retail Shop Tip and lets us know her thoughts and expertise regarding her experiences visiting some of the latest and most innovative shops. Heidemarie Kriz has been an architect and shop designer for more than 25 years. For decades, she has held senior positions with major brands across Europe, but she has also worked as a freelance concept designer, an architect, and a consultant specialising in shops, furniture design, customer and purchasing behavior, and visual merchandising. Kriz and her team of experts specialise in retail concepts, analysis, and holistic advice in the retail sector.
Contact
Mail: krizh@krizh.com
http://www.pointofsale.doctor
http://www.krizh.com
http://www.positiveaffairs.com