ACROSS: One year ago, Reify. became the new brand of Sierra Development Services. What was the reason behind that change?
JORGE MORGADINHO: The rebranding was the result of 30 years of work, knowledge, and experience in multiple international markets, which has now evolved to support real estate investors in all areas of a project's development cycle. Reify. offers an integrated approach to Architecture, Engineering, Development & Project Management, Intelligence, and Urban Planning and is supported by a multidisciplinary team of over 200 professionals, who have worked on more than 300 projects in over 30 countries. The new brand name was inspired by the word "Reify" or "Reification" – the process of attributing a concrete form to an abstract concept. We start with an abstract idea and transform it into something tangible. Reify. supports real estate investors in diversified sectors, such as master planning, mixed-use, healthcare, hospitality, offices, residential, retail, student and senior residences, education, and transport. Reify. is a part of Sonae Sierra, and our DNA continues to be a reflection of Sonae Sierra's. Whether in the experience of our professionals, in the way we have a vision for a better environment, or in the thoroughness we impose on what we present to our customers – we guarantee quality to every client we work with.
ACROSS: What is your interim conclusion after the first year? Has the brand established itself in the market?
MORGADINHO: Reify. has been very well received in the market, not just in our traditional home market, but throughout Europe as well. We have definitely achieved our goal of being recognized as a distinctive integrated player that can provide the full spectrum of real estate development services. Ultimately, the Reify. brand has achieved that recognition and continues to grow, providing services to an ever-increasing group of distinct investors and projects. Therefore, we are very satisfied with the brand's first year results and the recognition we have received from the growing number of clients that have put their trust in us, as well as the growing number of diverse projects in our portfolio.
ACROSS: What differentiates the new brand in the market?
MORGADINHO: We have a unique methodology that is based on three main pillars: an integrated and multidisciplinary approach as a one-stop shop, more than 30 years of experience around the world, and the ability to manage complex projects and sectors. Looking at the projects we have delivered to our clients, it is clear how different we are from the rest of the market. We design, manage and deliver innovative, sustainable, and inspiring urban places in which people feel welcome, happy, and safe, and in which they wish to dwell.
ACROSS: What are your strategic pillars?
MORGADINHO: Reify. has five main areas of expertise − architecture, engineering, development and project management, intelligence, and urban planning. By providing a complete range of services, Reify. has the unique ability to focus on investors' business plans and to go beyond technical and aesthetic issues. Whether it is the provision of a single service or a combination of all the services required to develop a real estate project, our ability to manage complexity is unique to the Reify. brand. That allows us to focus on the final result and, therefore, create projects and deliver works of superior quality in less time and at a more competitive cost. Reify. adapts to the needs of each client and uses the approach that best fits each project.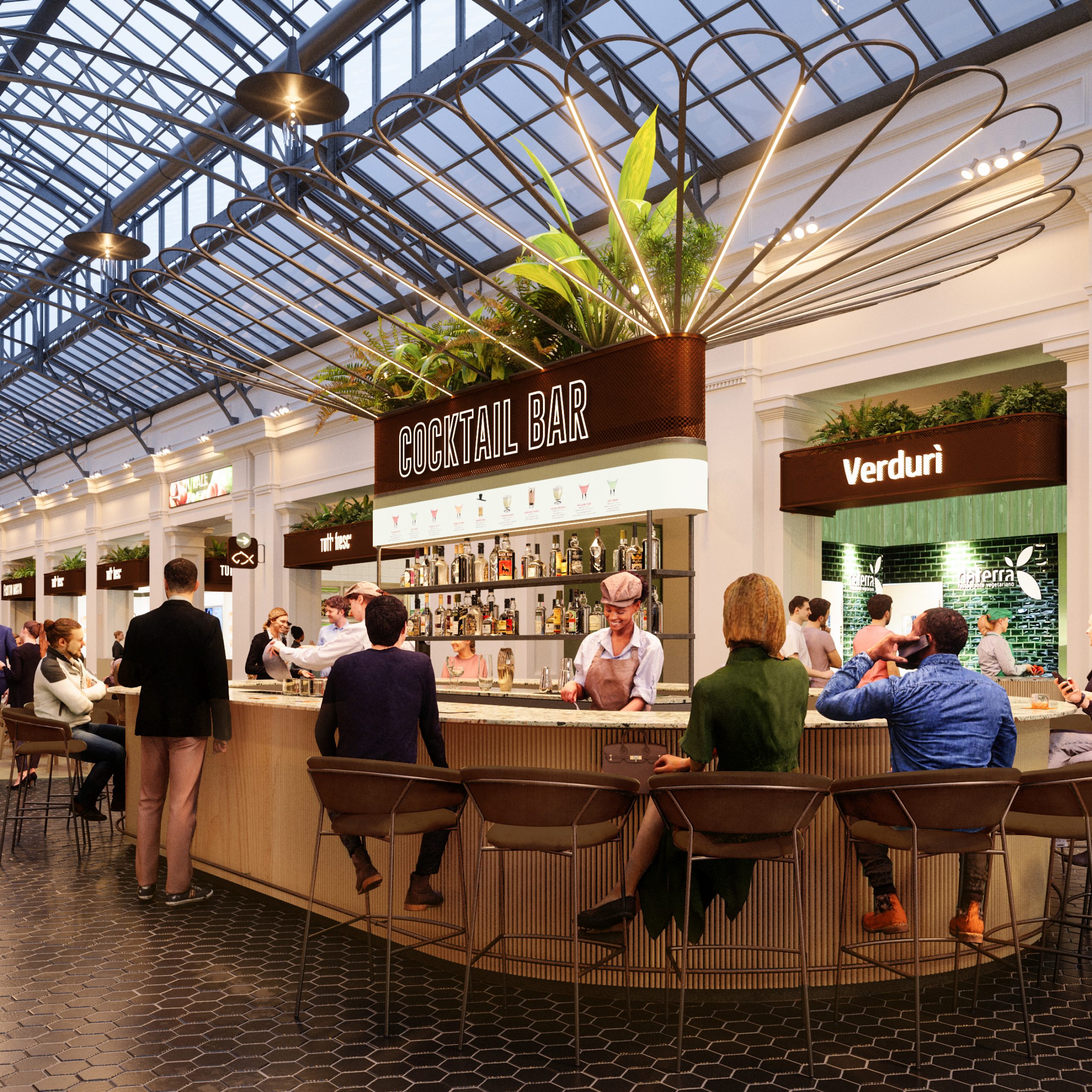 ACROSS: Mixed-use projects are gaining in importance with each passing day. What is your approach to such projects?
MORGADINHO: We can see that trend in all the major developed markets in which we operate. Mixed-use projects can be much more than the sum of their parts, but they are necessarily more complex. Only if work-live-and-play schemes are carefully thought out and designed, can each use perform individually while enriching the others. Uses and users are inextricably intertwined, and the level of integration is fully dependent on the knowledge applied during the development process. At Reify. we apply an integrated and multidisciplinary approach to fully unlock the potential of mixed-use projects in order to improve their value and that of their surroundings.
Our experience with multiple international clients in numerous projects has allowed us to transform cities through the development of amazing mixed-use schemes, such as:
Colombo is one of the largest mixed-use projects in Portugal today, featuring 115,000 sq m (GLA) of retail space, 58,000 sq m of office space, and likely the largest underground parking garage in the country. Nevertheless, we are working on a new phase that will add another 33,000 sq m of office space, specifically designed to meet the needs of top-tier companies. It will have very modern architecture and technical qualities far superior to what currently exists in the Portuguese market. It is a very complex project, and it will be a landmark in Lisbon. We are providing the full scope of our services to deliver the project to our client in a finalized state – ready to welcome its tenants.

CityLife, in Milan, Italy was developed in partnership with the Zaha Hadid Architects studio (distinguished with the Pritzker award in 2004) and is one of the most important urban regeneration projects in Europe. It was opened in 2017 and is part of a mixed-use project in which two other Pritzker award-winners, Daniel Libeskind and Arata Isozaki, also collaborated.

Rabat Agdal, in Morocco, is a different kind of example of a mixed-use scheme that is supported by a transportation hub. It is primarily a train station that has been upgraded to receive high-speed trains, and it is taking advantage of its new centrality to create retail, residential, and offices spaces.

República 5-7, in Lisbon, is being designed to accommodate residential, offices, and retail in a single scheme. When ready, it will be a landmark project that breathes life into the city – a new live-work-and-play standard.
ACROSS: What other areas are most important for Reify.?
MORGADINHO: As urban creators, we give equal attention to multiple sectors, such as master planning, mixed-use, healthcare, hospitality, offices, residential, retail, student housing, senior living, education, and transportation. In today's world of fierce competition and rising construction costs, getting the foundation of a project right is critical. Our unique one-stop-shop approach ensures comprehensive coordination and delivery of the most time- and cost-efficient solutions for our clients.
ACROSS: Can you give us some examples of Reify. projects that you are working on?
MORGADINHO: Given our wide range of expertise, clients approach us with different challenges, so we are currently working on new build as much as urban regeneration. That is true for most of the countries in which we operate. It is very exciting to be able to drive so many different projects on which we can leave our mark and help developers and investors get the most and the best out of what they have. We will be able to share more details on these amazing projects in due course.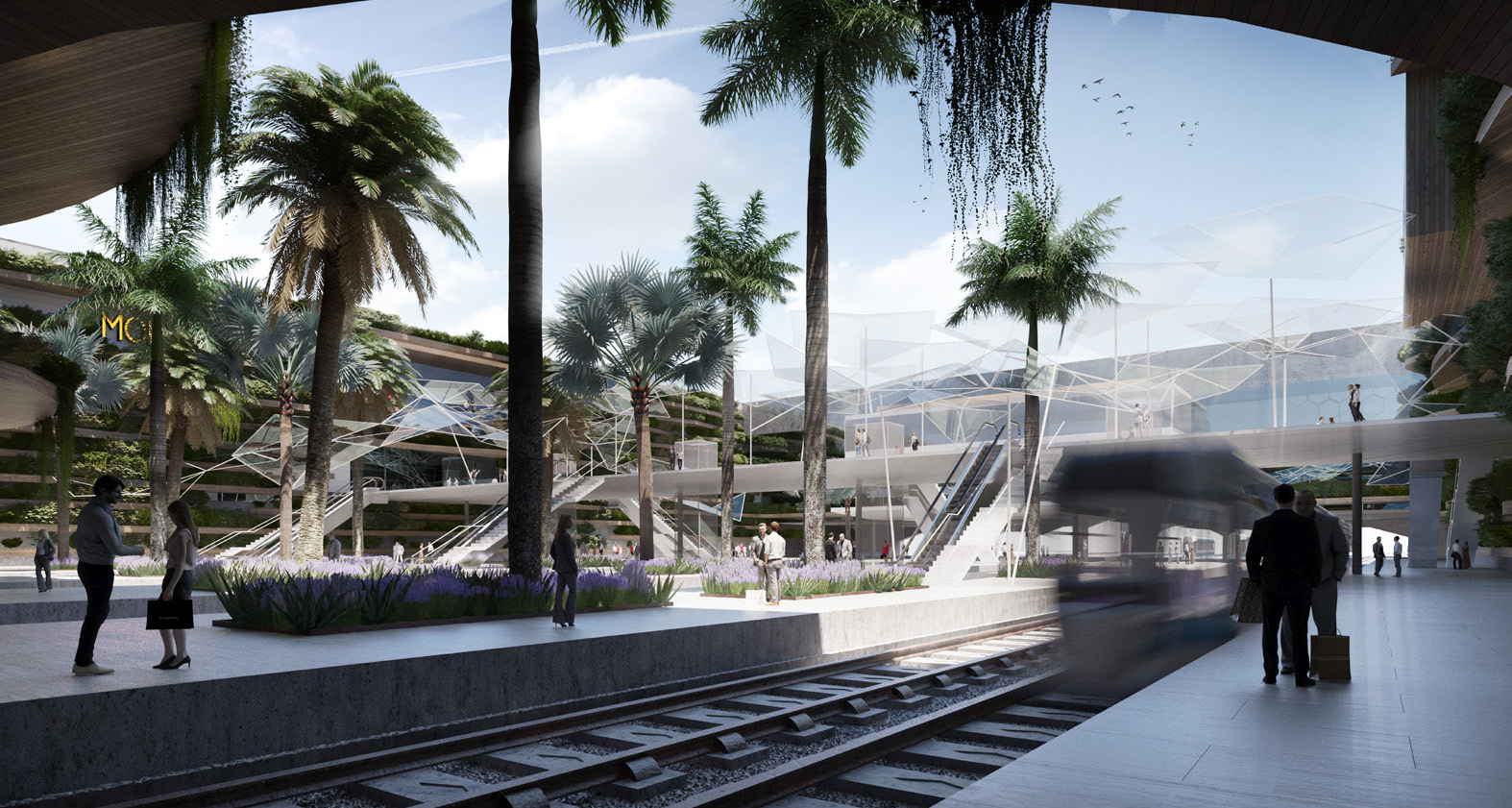 ACROSS: What market trends do you currently see as being most relevant to your work?
MORGADINHO: The way in which we choose to live our lives is in a constant state of change, but what we have seen everywhere lately is an acceleration of that change. Lockdowns had the power to alter perception of space, both private and public. That has had a major impact on all property sectors, and nowadays, we see developers that are much more open to change in order to fulfil the different requirements placed upon them by end-users and buyers. Overall, we also see a shifting trend towards integrated urban living spaces that create new centralities and respond to people's changing expectations of living in a modern city, while facilitating the integration of different uses. As a result, we are also working on projects that represent a complementary combination of uses in a mixed-use concept. That may comprise residential, offices, urban renewal, retail, renovations, as well as the combination of two or more uses that fit the needs of the location and its residents.
ACROSS: Moving forward, what are your plans for Reify., and what goals have you set?
MORGADINHO: Our main business objective is to transform cities and to design, manage, and deliver innovative, sustainable, and inspiring urban places in which people feel welcome, happy, and safe. We want to do that in a sustainable way – in all countries in which we have a presence. We want to continue to grow through our positive impact on clients and projects, thereby consolidating Reify. as the urban creator of reference.
Reify. – First Year at a Glance

Over the past year, Reify. has signed over 1,150 contracts with different clients – to study, design, and manage new projects in Germany, Italy, France, Spain, Portugal, Poland, Czech Republic, Romania, Greece, Colombia, and Morocco. "The rebranding has been very well received by the market, which understands Reify.'s mission to create better urban environments by means of a different approach that clients can rely on," says Jorge Morgadinho, Managing Director of Reify.

New projects being designed include: República 5-7 (offices and residential), Mercato Reggio Emilia (retail), IPO Coimbra (healthcare), and Garden Hills (hospitality).

Projects under construction include: CDO'Q (residential) and Colombo Refurbishment (retail).

Concluded projects include: Mercado Bom Sucesso (food market), Mirasierra Gallery (retail), Quarre Wandsbek (retail), Livensa Living Coimbra Rio (student housing), and Livensa Living Lisboa Cidade Universitária (student housing).