Retail Column by Heidemarie Kriz, Point of Sale Doctor and Retail Architect (KRIZH, POSitive Affairs)
The name alone aroused my curiosity, and I discovered even more creativity upon entering the store: small, delightful jars and vials, labeled with the greatest names and containing the best ingredients, conjured a smile on my face.
Konstantin, the cock of the walk, and his chickens
It all began in 2012 with Konstantin and his curious chickens Hanni and Nanni, Hilde, Miss Marple, Cagney, and Lacey. The latter two were also the namesakes, in reference to the American mystery series from the 80s. In the meantime, about 50 chickens live in wonderful natural surroundings and enjoy their lives to the fullest. Their eggs provide the basis for many of the products that can be purchased in the store.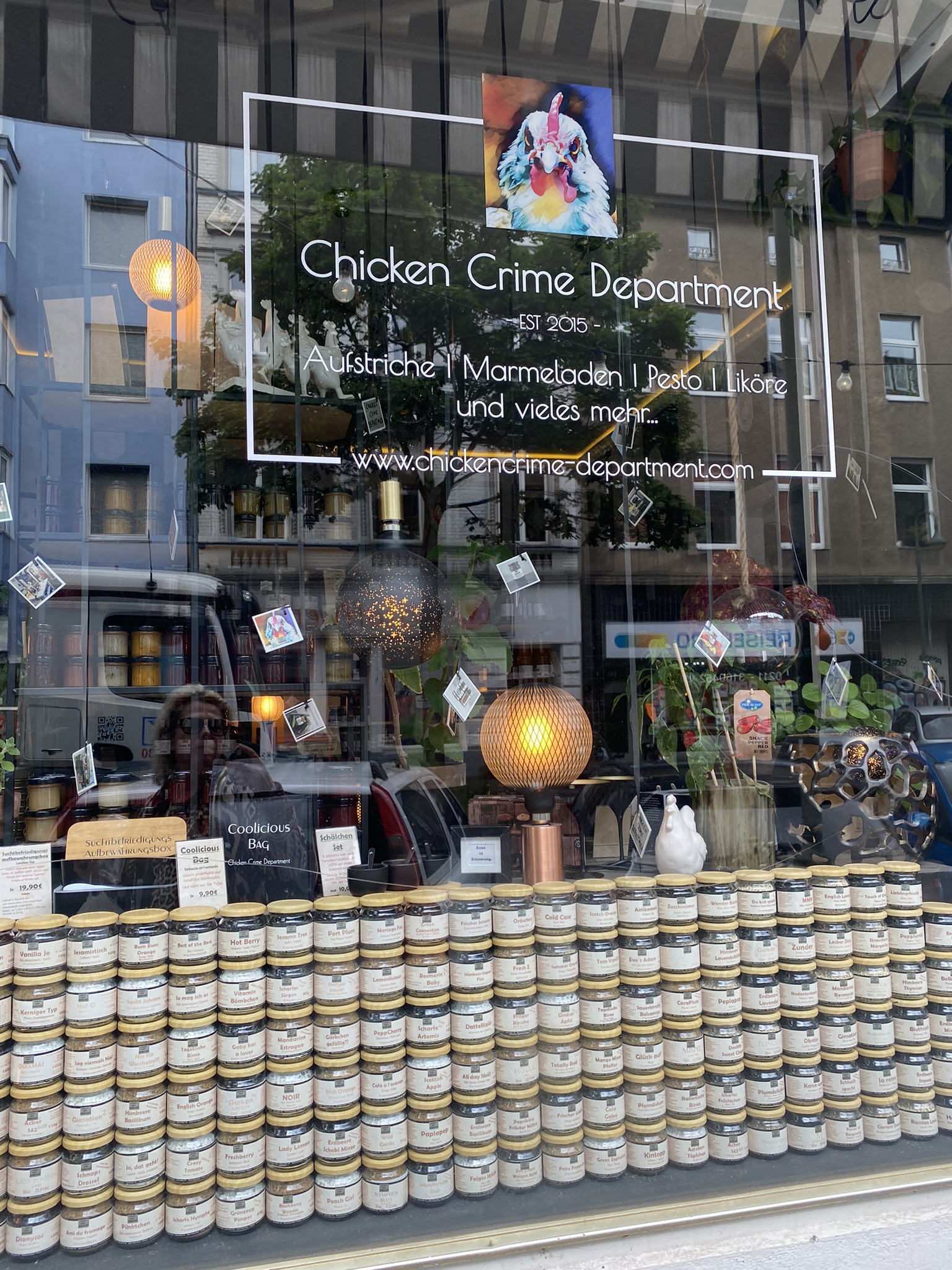 The philosophy – pure zest for life
It all started with the treasures of nature: fruit, vegetables, and herbs from their own garden were processed into delicious liqueurs and fruit spreads. Shortly thereafter followed the egg liqueur "Hildchen" – stirred in a water bath, without emulsifiers or additives. The basis of all products are the best ingredients and the joy of developing and passing on new things – but only if their own palates agree. From 2015, the range was expanded with an extra helping of love to include pestos, sauces, dips and spices; all in small quantities, all seasonally available and therefore not available throughout the year. Artificial additives are still avoided in order to reintroduce people to local foods and their very specific flavors and aromas. An explosion of pleasure for all the senses, so to speak, with a dash of humor when it comes to the products' names. The hot three – "Scharfe Sünde/Sweet Sin" (with strawberry), "Wilde Ekstase/Wild Ecstasy" (with peach) or "Heißes Teil/Hot Thing" (with kiwi) – are already quite good examples. Also recommended: "Nix for sissies/Not for sissies" – a spicy paste, made like jam without being one; a new way to bring spiciness into life. The range also includes forgotten products, such as cucumber liqueur in a light or dark version made according to an old family recipe. It can be enjoyed well chilled and pure or with prosecco, gin and tonic, and other cocktails.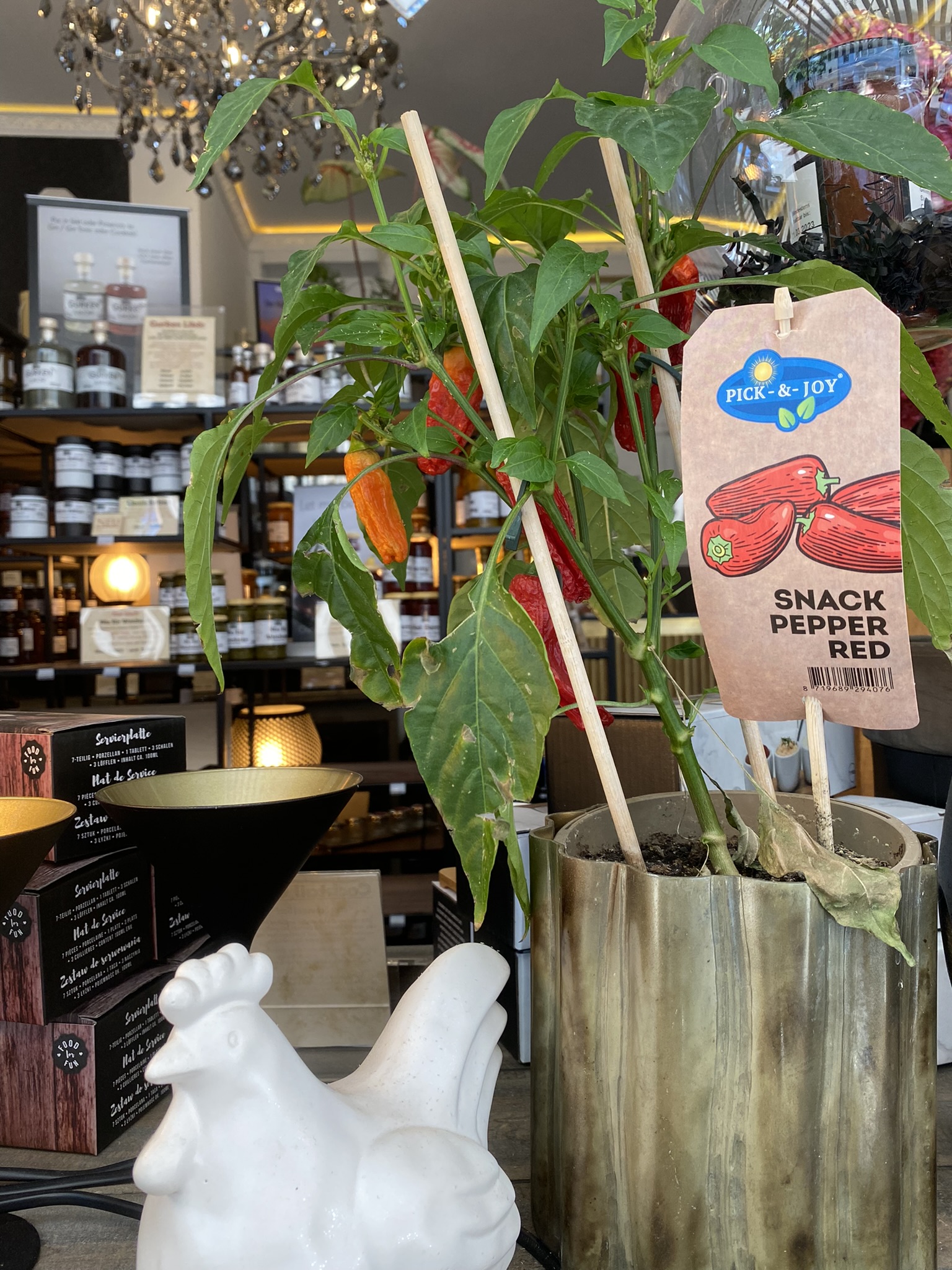 The store (and yes, also the online store) to happiness
The store is a paradise for foodies and curious people (like me) and absolutely a place to feel good. Above the checkout area, you can marvel at three photos of chickens framed in gold: "Dat Tschantalle" in the middle, flanked by her feathered comrades. They focus not only on quality of the products, but also on the design of the store: High-quality materials such as wood, metal and wallpaper, but also chandeliers, art, and a golden-yellow sofa can be found here. Stories are told everywhere within these four walls, so it's worth visiting when you are not in a hurry. It is also exciting to exchange a few words with the owner, to realize this clarity of his vision and understand the pure joie de vivre of it all. The products are also available in their online store, and sold at markets.
My tip: Be courageous! This example shows how existing resources are used to create and develop products that are unique. In some cases, things that have been forgotten have been and are being unpacked and adapted again, like ancestral recipes, resulting in taste explosions in their purest form, including inspiration for all the senses. When one's own aspirations flow into the product and a serving of appreciation is involved – then something great with addictive potential can emerge. And yes, "Tschantalle" is of course there and provides the basis for many stories!
Shop contact
Ackerstrasse 142
40233 Düsseldorf, Germany
Tel.: 0211/91197638
Closed on Mondays
Tuesdays to Fridays from 11am to 7pm
Saturdays from 11am to 6pm
Heidemarie Kriz contact
Mail: krizh@krizh.com
http://www.pointofsale.doctor
http://www.krizh.com
http://www.positiveaffairs.com
---
About Heidemarie Kriz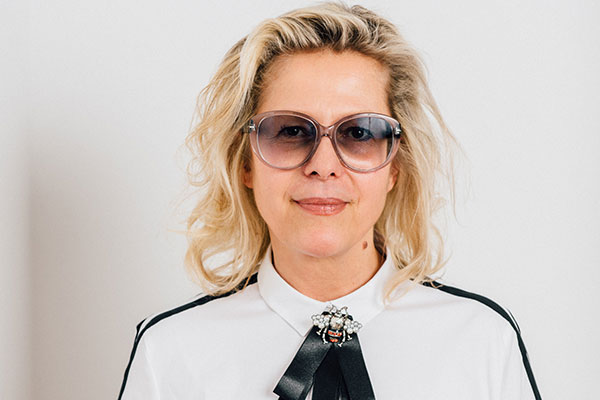 In this monthly retail column, retail architect Heidemarie Kriz shares with us her Retail Shop Tip and lets us know her thoughts and expertise regarding her experiences visiting some of the latest and most innovative shops. Heidemarie Kriz has been an architect and shop designer for more than 25 years. For decades, she has held senior positions with major brands across Europe, but she has also worked as a freelance concept designer, an architect, and a consultant specialising in shops, furniture design, customer and purchasing behavior, and visual merchandising. Kriz and her team of experts specialise in retail concepts, analysis, and holistic advice in the retail sector.
Contact
Mail: krizh@krizh.com
http://www.pointofsale.doctor
http://www.krizh.com
http://www.positiveaffairs.com