The transformation of the centers was celebrated in a grand manner, with concerts of well-known Polish music stars: Patrycja Markowska and Zakopower, gifts, discounts and fun for kids and visitors.
BIG Andychow is located in the city of Andrychow and comes with a leasable area (GLA) of approx. 23,300 sq m and with an occupancy rate of 100 percent. The retail park-style complex, similar to some of the BIG Centers in Israel, Serbia, and the USA, serves approx. 200,000 shoppers. It has several anchor tenants, including a LIDL supermarket and the DIY store chain Leroy Merlin, as well as tenants in the electrical, fashion, sports, leisure, and other sectors.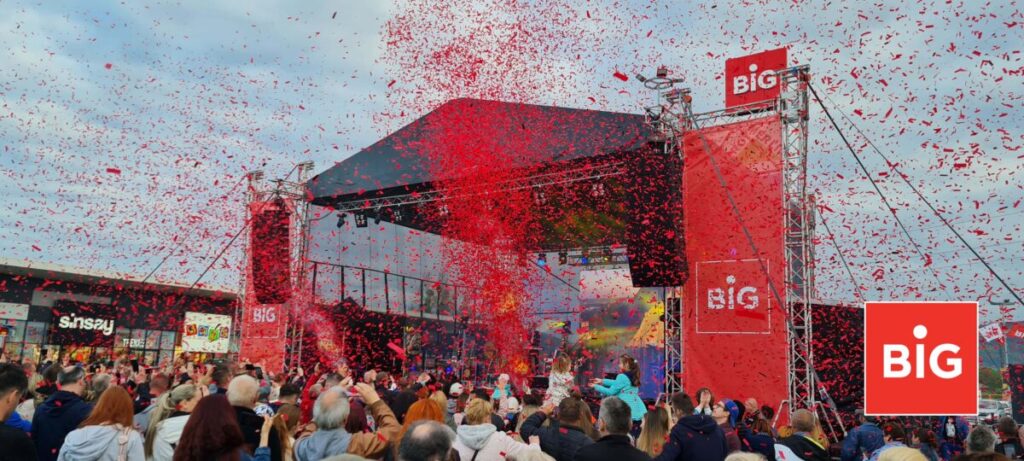 BIG Lubin, the retail park in Lubin has a leasable area (GLA) of approx. 13,300 sq m with an occupancy rate of approx. 100 percent and has several anchor tenants and leading brands in Europe, including CARREFOUR, Media Expert, Sports Direct, CCC, Sinsay, Jula, and more.
"We are extremely proud because we are managing retail parks in Andrychów and Lubin. Those are properties that have truly great performances in network of retail parks in Poland. By entering the Polish market, we are not only changing the branding of the retail parks but also implementing our win-win approach to the business- long term relationship with our tenants and local municipalities as well as strong marketing strategy and a lot of events and entertainment for our visitors. Our focus is to became the favorite shopping destination in Polish market just as we are the best worldwide shopping destination. I am delighted that customers from Andrychów and Lubin came in such big number to celebrate the beginning of our cooperation, because we are here to stay" said Eran Levy, Country Manager Poland at BIG SHOPPING CENTERS LTD.
Becoming a prominent player in the retail park sector in Polish market
BIG Shopping centers Ltd. continues expanding its operations in the Polish market, and planning to grow and to become a leading player in the shopping park sector in Poland. The acquisition of shopping parks in Andrychów and Lubin is the first step on this path.