The NBS Northern Business School-University of Applied Sciences is a state-recognized university in Hamburg that offers Bachelor's and Master's degree programs on a full-time and part-time basis. Among them are courses in various fields, from classical business administration, social work, and security management to business psychology, international management, and real estate management.
Since 2010, NBS has maintained one of its three Hamburg study centers in QUARREE: The university's rooms cover approximately 1,200 sq m on the 3rd floor of the center, right next to the daycare center and the blood donation service.
Teaching and learning will now continue here until at least 2027. Dipl.-Kfm. Till Walther, Managing Director of the Northern Business School Hamburg, shows his excitement with the extension of the lease: "The QUARREE in the middle of Wandsbek has been an optimal location for our university for 12 years. Thanks to the highly connected transport infrastructure, our study center in Wandsbek is easily accessible from all directions, and our students and teachers appreciate the atmosphere in the center and the neighborhood with restaurants and stores."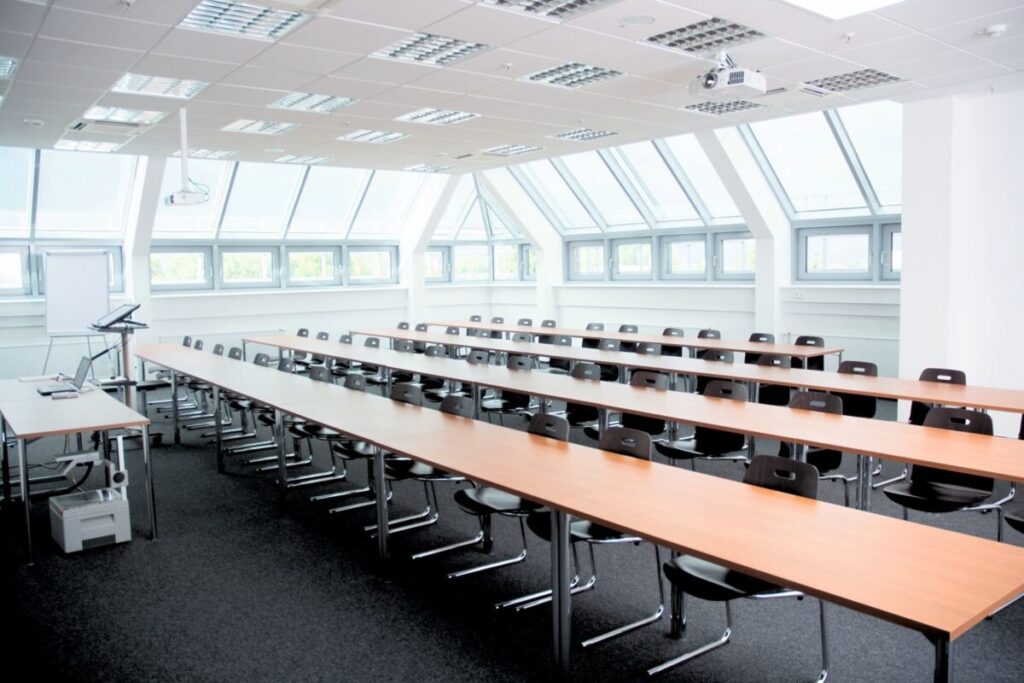 "We have quiet classrooms and study rooms, whilst being right in the middle of life. In the QUARREE, you can spend a relaxing lunch break, and go for a coffee in between – from grocery shopping to buying leisure products, many things can be done on the side, which in turn saves time. This combination can be found at very few locations."
Kerstin Behm, Asset Manager Germany at Union Investment, which is the owner of QUARREE, explains what the extension of the lease also means from the owner's point of view: "Once again, it is clear that our multi-use mix in the center works very well, is appreciated and is enriching for everyone involved."
"The students don't have their 'campus' somewhere outside, but in the middle of a lively environment. Retailers and restaurants in the QUARREE benefit from the frequency of young people coming and going here every day. A clear win-win for everyone. Last but not least, we as the owner have appreciated NBS as a serious tenant for years. We look forward to the next five years."
Sierra Germany GmbH, which supports Union Investment as landlord and center manager at the location, is responsible for the contract extension.