Built on the area of the former INTERSPAR central in Salzburg-Taxham, exactly 25 years after its opening, EUROPARK is nowadays one of the most successful European-wide shopping centers: more than 10 million guests annually, 130 shops, more than 1,000 brands, and the highest Austrian-wide revenue annually per sq m retail space. Since its opening, EUROPARK has carried out investments amounting to approximately 300 million euros, which have predominantly been implemented in regional companies. Being a popular meeting points in Salzburg, the shopping center has provided job opportunities for the past 25 years for approximately 2,000 people, has been a partner for the shops, and is a supporter of many regional and social initiatives.
Relevant in both large and small dimensions
Whether it may be district development, sustainable traffic solutions, long-term job security, or new chances for regional businesses, EUROPARK was designed as an urban space that does not limit itself to shopping opportunities. As the new center for the city districts of Taxham, Liefering, and Maxglan, the construct offers relevant infrastructure elements such as a post office, police station, bank, dry cleaning, ticket bureau, theatre, cinema, and a concert hall or a bakery, thus being the typical local supplier around the corner.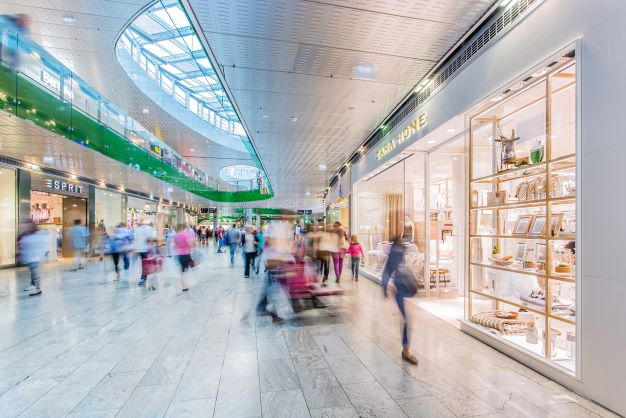 Quality of stay matters
Marcus Wild, supervisory board member of the SES Spar European Shopping Centers and executive manager for SPAR Holding AG real estate, has developed during the mid-90s the vision, "More than just a shopping center." He has played a great part in shaping the company over the past 25 years. As the first director of EUROPARK, he operated the project from 1994 onwards. For Wild, success lies in a harmonious overall concept with the goal to align oneself completely with the customers. "The success of a shopping center is not determined by the sales revenue per sq m, but rather above all on the sum of habits anchoring the guests here", according to Wild.
To take responsibility
The topic of sustainability was and still is an important aspect, as Christoph Andexlinger, the managing director of EUROPARK and its parent company SES, has highlighted: "Current topics such as the avoidance of grassland violation, environmentally-considerate traffic concepts, resourceful building or energy efficiency have been relevant for us since the 1990s." Through the conversion of traditional lighting to modern LED technology, the automatic adjustment of the fresh air supply in accordance with the visitor frequency, and an internal energy management system, 40 percent of the annual energy costs were able to be conserved in the past years. Approximately five million euros are being invested in sustainability, maintenance, and improvements. "To keep the energy costs for our shop partners as low as possible has always been our goal", explained Andexlinger.