Edward Cooke
Chief Executive of British Council of Shopping Centres (BCSC)
Well-placed to weather the immediate consequences of Brexit
"The retail and retail property sector is well-placed to weather the immediate consequences of Brexit. In our opinion, many of the fundamentals that drive retail performance – high employment, real wage growth and GDP growth – remain relatively strong.
Activity since the Referendum has been positive, with consumer confidence bouncing back, footfall rising and occupier activity remaining robust. What our sector needs now is a commitment from political leaders to ensure the UK still benefits from both the positive contribution European labor makes and the free movement of capital.
Retail property continues to be a strong asset class with retail property owners constantly looking at new ways to attract customers, enhance their shopping and leisure experience and increase value. Post Brexit we still believe it's one of the strongest assets for European and global investors to invest in."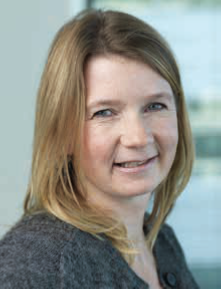 Marije Braam-Mesken
Director, Head of EMEA Retail Strategy & Research at CBRE Global Investors
Shopping centers most impacted property segment after offices
"While it is still early days, UK property performance will be impacted by Brexit via weaker occupier markets, property pricing reacting to heightened uncertainty and reduced foreign investor demand.
With retail spending expected to moderate over the following years, UK shopping centers will be the most impacted property segment after offices.
Regionally dominant shopping centers in supply-constrained catchments however should prove to be more defensive. The same holds true for prime high street London, as falls in Sterling make London an even more attractive shopping destination for tourists from America, Europe and Asia."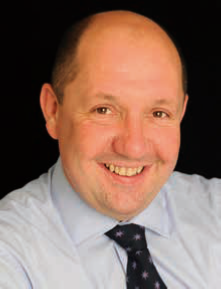 Neil Hockin
Head of Shopping Centre Leasing at Lunson Mitchenall
Foreign investors need reassurance that the economy can grow
"After the initial shock of the out vote, the immediate impact on retailer and investor demand is hard to assess.
The annual summer holiday slow down and lack of decisive action from the government have no doubt softened the blow and it may be that a prolonged, fully negotiated exit will give markets time to stabilize. It is imperative that consumers and investors are given reasons to continue to spend.
Foreign investors in particular are key to a strong commercial property market and they, like consumers, will need reassurance from the government that the economy can grow through the Brexit process."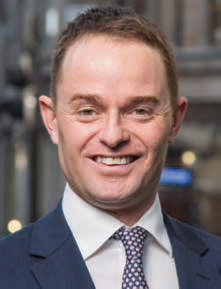 Jace Tyrrell
Chief Executive of New West End Company
Weakened pound caused significant rise in foreign retail spend
"The initial impact of the UK's EU Referendum vote has so far been positive for London's West End in terms of international spend. As a result of the country's decision to leave the EU in June, the pound has weakened leading to a significant rise in foreign visitors and retail spend.
However, the commercial property sector as a whole is experiencing some uncertainty in the investment market, due to the unknown long-term impact of the Brexit decision. Having said that, in the months directly following the UK's decision to leave the European Union, Oxford Street set a record for the highest-ever retail rent achieved, with Hong Kong-based Circle Group signing a 10-year lease for £1,113 per square feet.
This readiness to invest in London's West End reinforces the area as a stable retail real estate destination for national and international brands alike."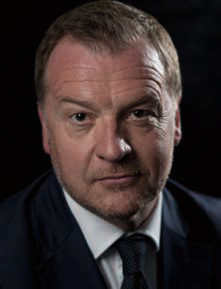 Paul Sargent
CEO and Co-Founder of Queensberry
More important than ever that public and private sectors work together
"Local authorities have proven critical in unlocking retail-led regen projects in the UK over the last five years. Some have relied on EU funding and will need to reevaluate their approach post-Brexit.
It is therefore now more important than ever that public and private sector work together. Under these partnerships, local authorities bring land and funding options, while the private sector brings development expertise and the potential to tap into future funding.
The results cannot be underestimated; this model unlocks schemes and regularly kickstarts further inward investment creating a halo effect. Redefining these solutions should be a key priority in post-Brexit Britain."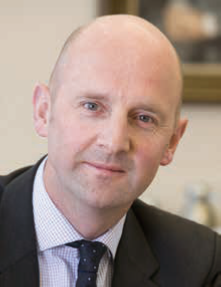 Myles White
Head of Retail at TH Real Estate
Retail will remain one of the best performing investment sectors
"The UK referendum has created some uncertainty for the UK retail sector, but we believe that in the long-term retail will prove itself to be resilient.
The industry can often be preoccupied by market events such as Brexit, but focusing on the immediate year ahead can come at a cost; opportunities to capture structural growth opportunities can be missed. Real estate is a long-term investment class and market noise tends to distract investors from fundamentals.
At TH Real Estate we believe there are global retail investment themes that apply irrespective of short-term economic or political uncertainty. Dominant, prime assets tend to have low leasing risk, low vacancies, better tenant covenants and more stable investment market values.
Larger investments provide greater scope for asset management and mature assets also offer the potential for redevelopments and repositioning. We believe by taking a consistent and long-term approach, retail will remain one of the least volatile and best performing investment sectors."

What is your opinion on this topic? Discuss it with us! Send your opinion to opinion@across-magazine.com !