By Maximilian Ludwig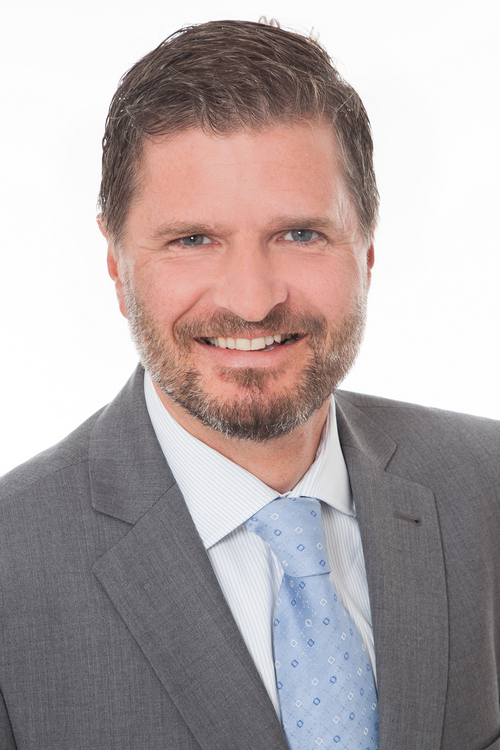 No shopping center exists in a vacuum. All shopping centers have close and reciprocal relationships with their immediate surroundings.
Germany's first shopping centers opened their doors in the early 1960s. Even back then, traditional retailers in the vicinity and on the high streets of nearby cities feared that customer flow would be cannibalized by these new competitors. Indeed, there are cases where such fears were not entirely unjustified.
Oberhausen is one such striking example: CentrO, a large mall, quickly established itself as a powerful retail magnet, stunting growth in the center of what was already a structurally weak community.
Still, there are plenty of positive examples, where new shopping centers have revitalized previously neglected neighborhoods or inner-city districts, such as the Hofstatt in Munich, Limbecker Platz in Essen or the recently opened Loom in Bielefeld.
The way shopping centers co-exist with their immediate surroundings is currently undergoing a fundamental structural change–on a multitude of levels.
In the past, malls were often regarded as standalone retail offerings. The competition they posed to traditional local retailers was simply accepted as part and parcel of the retail business. Nowadays, shopping centers have shifted their approach. They are no longer trying to gain business at the expense of traditional, local retailers. They are now far more likely to work in concert with local retailers, complementing and completing their offer.
As a result, inner-city malls in particular are now seen as benefiting a location, not endangering it. This has certainly made it easier to work with city officials and political decision-makers at a local level.
The evolution of the shopping center – the advantages of center management
Nevertheless, shopping center operators are not driven by political considerations or altruism alone as they seek to engage with their localities more than ever before. Digitalization and e-commerce, in combination with radical changes in consumer behavior and lifestyles, are putting intense structural pressure on malls to evolve.
At present, only a very small number of new shopping centers are being developed in Germany, and the market seems to be largely saturated with around 480 shopping centers (depending on how you count, the total could be even higher). According to the EHI Retail Institute, four new openings were planned in 2017. The twenty-year average is twice as high.
In place of new openings, the segment has been consolidating – slowly. Smaller and more outdated centers, i.e. those with that have failed to establish clear market positions, are having an extremely tough time. Out-of-town, retail-only centers have particularly been suffering.
In spite of this, we are a long way from the end of the era of shopping centers. In fact, the exact opposite is true. Malls can still be very successfully operated. Compared to traditional shopping streets and pedestrian zones, where retailers are also exposed to digital disruption, shopping centers actually have one massive advantage: They can be strategically positioned and marketed with proactive center management from a single source.
A clearly recognizable brand identity, combined with an attractive mix of retailers, products and amenities, can create the kind of high-quality retail experience that will continue to attract customers to shopping centers for many years to come.
More everyday products, more eateries, more flexible usage concepts
Three trends have already emerged. Firstly, many shopping centers–especially smaller ones in urban districts–are increasingly serving as "local" shopping centers. Supermarkets, drugstores, bakeries, delicatessens and a range of complementary services, including shoe repairers, locksmiths and tailors, have become steadily more popular.
Secondly, the proportion of space dedicated to food and beverage (F&B) has grown significantly. Whereas around five percent of a center's space used to be dedicated to F&B in the past, this has risen steadily to between 10 and 15 percent, and is forecast to rise to over 20 percent in the medium-term.
Food and beverage outlets no longer just provide quick relief from hunger or thirst in the middle of a shopping spree. In many cases, dining has actually become the main reason for visiting the shopping center in the first place. As e-commerce expands its share of the retail market, the space no longer required by retailers, whose shops are evolving into showrooms for streamlined product ranges, is not only being filled by restaurants.
Thirdly, usage concepts are also becoming more diverse and flexible. Fitness studios, spa and sauna facilities, indoor play centers and cinemas are frequently among the leisure activities on offer. Modern shopping centers do far more than simply supply goods to customers within a predefined retail catchment area. Retail temples have become entertainment temples and their evolution into urban entertainment centers has been seamless.
In responding to these three trends, shopping centers will have to closely align themselves with their immediate environments if they hope to function successfully. At the same time, they can certainly make a strong and positive contribution to their immediate localities. Of course, in serving local consumers, centers need to make sure they satisfy the needs of their closest customers, but they also need to ask themselves what they can do to supplement and deepen the local retail offer.
In future, some shopping centers will look and feel more like traditional market halls. There will be more shops, but they will be smaller, and there will be a far wider range of food and beverages, including more food designed to be consumed there and then. Expanding the range of food and beverages on offer not only appeals to local residents, it also appeals to employees who work in nearby offices and want somewhere comfortable and convenient to spend their lunch breaks.
Finally, with an exciting range of free-time facilities, centers can act as magnets–not only profiting themselves, but also bringing major benefits to their local communities.
The key to success for any shopping center is professional center management. Simply hosting two events a year, at Easter and Christmas, will no longer cut the mustard. A mall needs to be strategically positioned. Does the center's pricing structure, its tenant mix, leisure facilities and food and beverage offer suit its target clientele? Should the range of goods on offer be as broad as possible, or would a more targeted offer be better?
A good center manager can answer all of these questions and position and market the center like a company. Developing a harmonious relationship with the local community is therefore a key factor in the sustainable success of any shopping center, and in particular inner-city shopping centers.
Follow ACROSS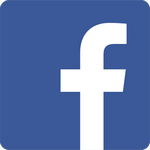 Share this article