Advisory firm JLL summarizes Q1 2017 on the retail market in Poland.
"By the end of Q1 2017, total retail stock in Poland was 13.4 million sq m. Shopping centres accounted for 9.5 million sq m, while retail parks, warehouses and outlet centres accounted for 9.5 million sq m in total.
In the first three months of 2017, the market gained a mere 36,800 sq m but it is only a foretaste of what is yet to come.
Provided that the plans of developers are completed as per schedule, the retail market in 2017 is likely to grow by 511,000 sq m of space, including 388,000 sq m in the shopping centre format alone", says Joanna Tomczyk, Research Analyst, JLL.
The biggest objects scheduled to be delivered to market in 2017
| | | |
| --- | --- | --- |
| Project | City | GLA (sq m) |
| Galeria Północna | Warsaw | 64,000 |
| Wroclavia | Wrocław | 64,000 |
| Serenada | Kraków | 41,300 |
Source: JLL, Q1 2017
The projects completed in the first quarter of 2017 included extensions of Auchan Hetmańska in Białystok (+5,800 sq m) and Galeria Wnętrz City Meble in Gdańsk (+6,000 sq m), as well as the delivery of Leroy Merlin in Bełchatów and Agata Meble in Rzeszów.
"At the end of Q1 2017, approximately 591,000 sq m of the shopping centre space was at the construction stage. More than 79% of the upcoming stock will be located in major agglomerations. Currently, over 650,000 sq m of retail space in different formats remains under development", adds Joanna Tomczyk.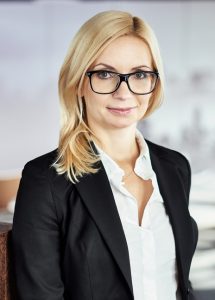 "With increasing competition, developers are focused not only on new projects but also on maintaining the attractiveness of existing ones. Refurbishments, extensions, improvements of retail, entertainment and restaurant propositions as well as the implementation of new technological solutions are trends that will continue in the next few years", comments Anna Wysocka, National Director, Head of Retail Agency, JLL.
Demand
"The Polish retail market remains attractive for foreign brands. However, a selective approach can be observed in the choice of new locations. British brand, Hamleys, one of the world's largest chains of toy stores, has decided to open its first store in Poland in Q3 2017. For its location the chain has chosen the Galeria Północna shopping centre in Warsaw, where the brand has leased a 1,600 sq m unit. At the same time, another noteworthy market entrant is Victoria's Secret: the fashion giant will open its first full-assortment store in the Arkadia shopping centre in Warsaw. Furthermore, Russian fashion brand – befree, will open stores in Poland in April 2017. For its first locations the chain has selected Posnania in Poznań and Riviera in Gdynia" says Anna Wysocka.
Rents
Prime shopping centre rents, which refer to shop units of 100 sq m earmarked for fashion & accessories and located in the best-performing assets in a given city, remain, as always, highest in Warsaw (up to €130 / sq m / month). Levels of rents across major cities range from €45 / sq m / month to €60 / sq m / month.
Retail investment market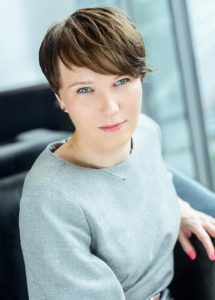 "In Q1 2017 the total transacted volume in Poland's retail sector totalled approximately €135 million and was 5% higher than the figure for 2016. The two major transactions were: the sale of the Ogrody shopping centre in Elbląg by CBRE Global Investors to CPI Property Group – as part of a portfolio transaction comprising 11 shopping centres in CEE, as well as the sale of Suwałki Plaza by Plaza Centers to an undisclosed Hungarian fund", comments Agnieszka Kołat, National Director, Retail Investment CEE, JLL.
Furthermore, in March Pradera announced the acquisition of 25 retail parks with a total leasable space of 538,000 sq m located next to IKEA stores in eight European countries. Four assets are located in Poland: in Warsaw (Targówek and Janki), Katowice (Rawa) and Poznań (Franowo). The acquisition of 17 assets in Germany, France and Poland was concluded in April, while a transaction of a further eight retail parks in Sweden, Finland, Denmark, the Czech Republic and Switzerland is due to be finalized in August 2017.
"Investor activity on the Polish retail market remains high. This fact is underpinned by the number of preliminary sale agreements that are scheduled to be finalized in the next few months", adds Agnieszka Kołat.
Prime yields for best-in-class shopping centres in Poland remain stable at 5.0%, and prime retail parks are expected to trade at around 7.0%.
Follow ACROSS on