---
City Mall Verviers / Verviers, Belgium
Booth R7.M11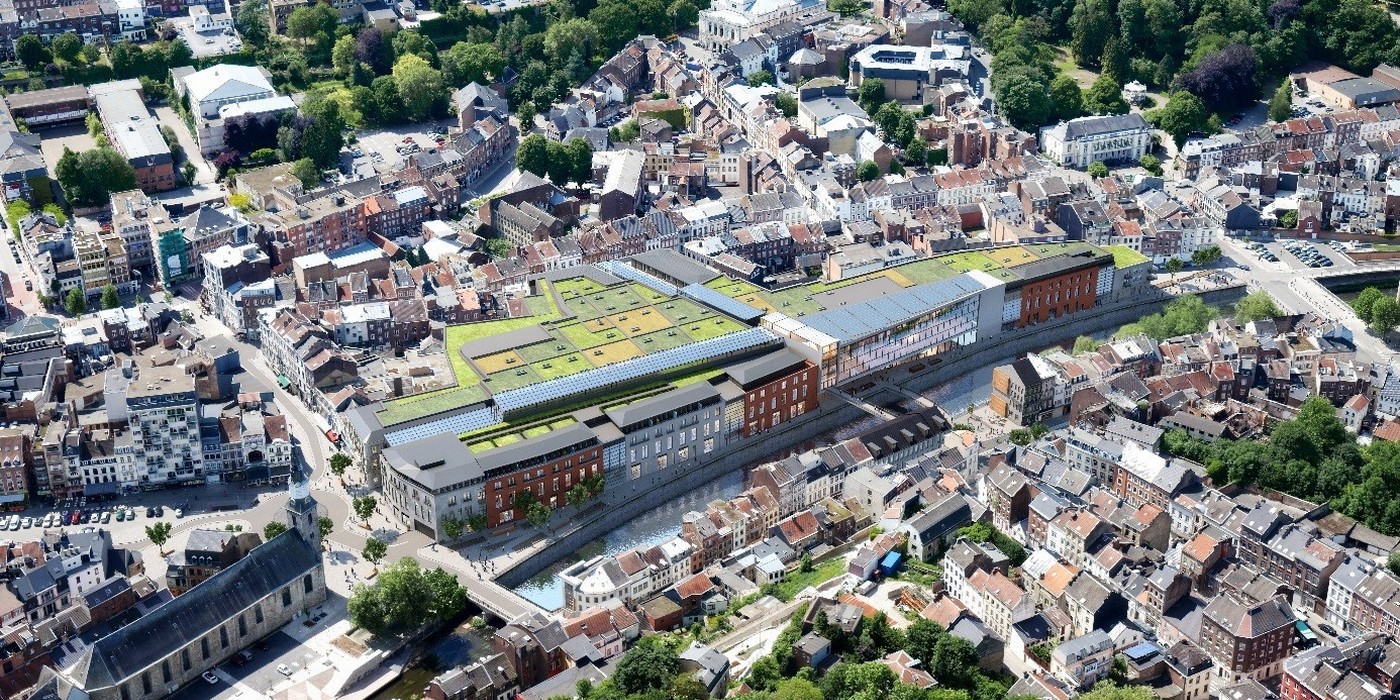 Strategically located at Belgium's borders with Germany and the Netherlands, City Mall Verviers has an important cross-border catchment area, with excellent accessibility. It will breathe life into the heart of one of Wallonia's most important cities and the second-biggest conurbation of the province of Liège.
City Mall will provide approximately 100 units, modeled after the Grands Prés shopping center in Mons, which was also developed by City Mall. With an area of 27,000 sq m, the new mall will offer a balanced commercial mix, meeting the wishes of both consumers and retailers. The centrally located food court will include a range of quality restaurants, and the underground parking area will have a capacity of 1,136 spaces. Construction is due to start in 2019, with a three-year build period.
The project is expected to attract five to six million visitors per year to this pleasant urban environment on the banks of the Vesdre River. The development of the shopping center is a step towards restoring the status of Verviers as the region's economic and commercial hub. Completion is scheduled for the first quarter of 2022.
---
 Raffles City Chongqing / Chongqing, China                                     

Booth P-1.K51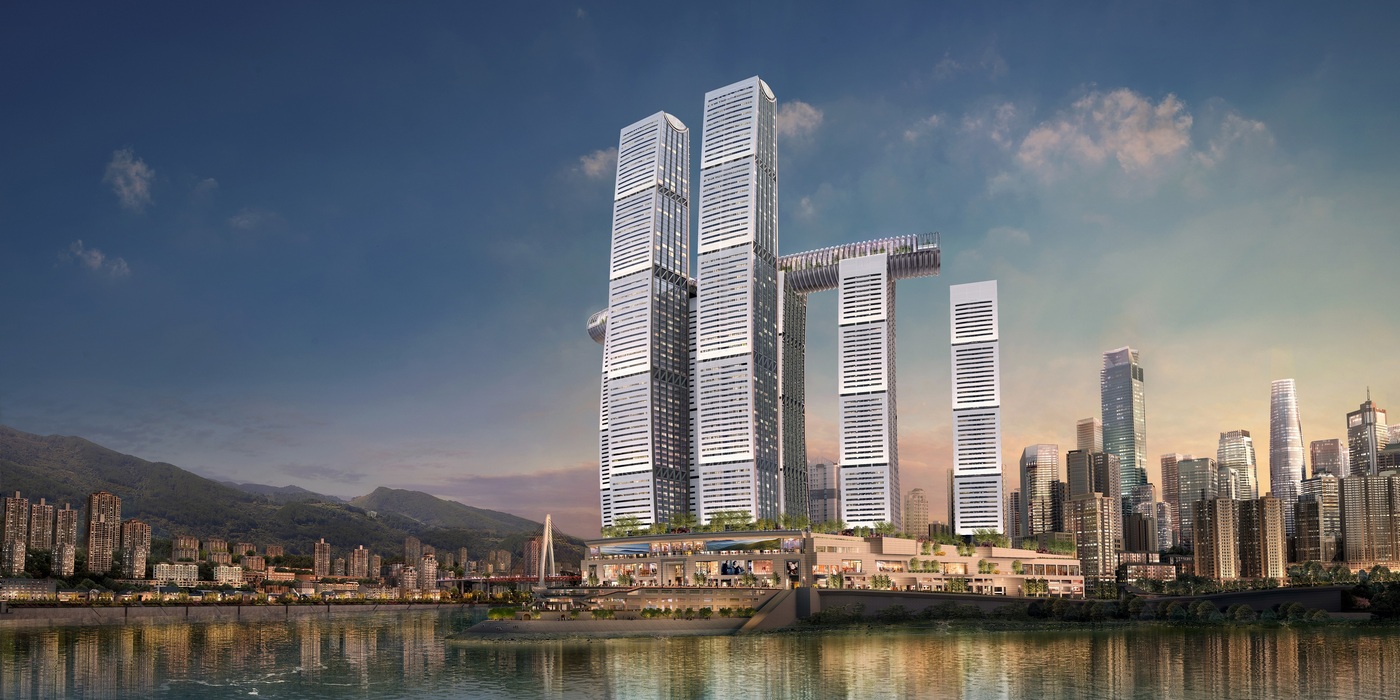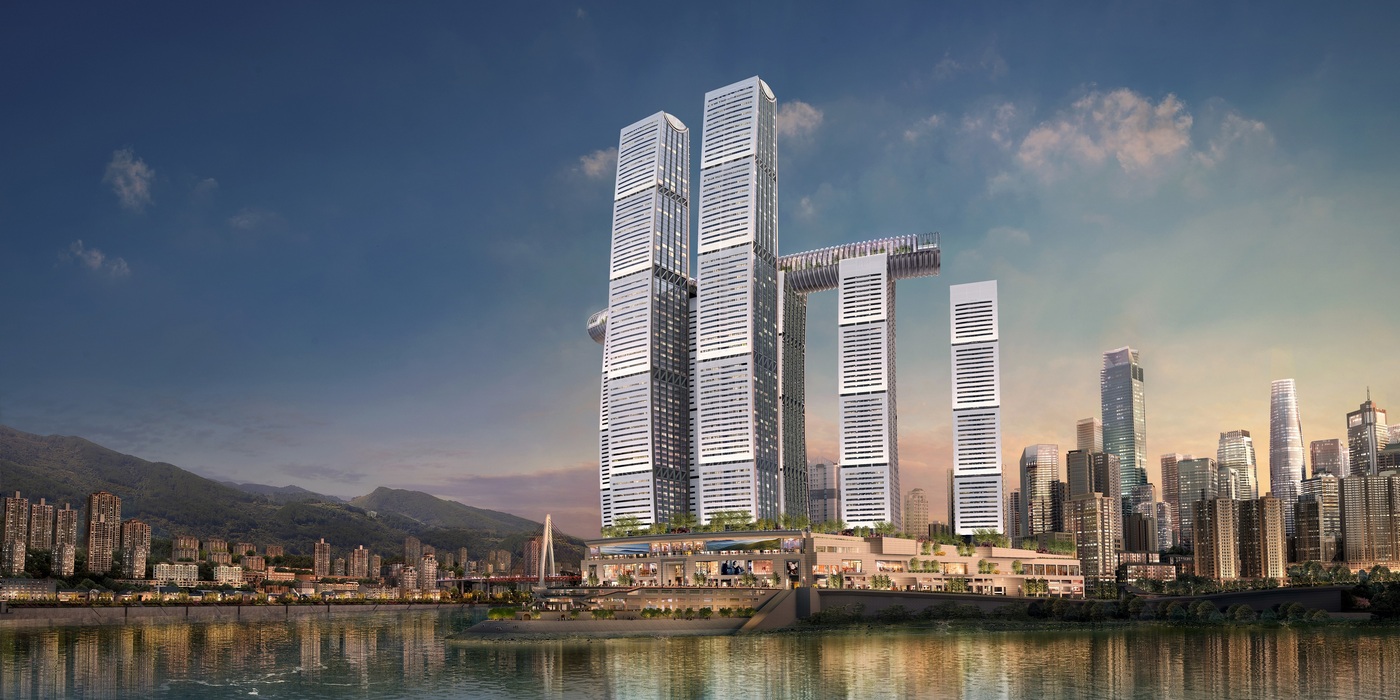 Located on the historic Chaotianmen, the crown jewel of China's Chongqing city, Raffles City Chongqing comprises a retail podium underneath eight skyscrapers for residential, office, serviced apartment, and hotel use with a total construction floor area of 1.12 million sq m. Boasting excellent connectivity, Raffles City Chongqing is integrated into a transport hub that comprises a metro station, bus interchange, and ferry terminal.
It is designed by world-renown architect Moshe Safdie, who drew inspiration from the region's thousand years of waterway transportation culture to create an image of powerful sails set upon the river. A distinctive feature is the 250-meter-high skybridge that houses a rich array of amenities, including a viewing gallery, sky gardens, an infinity pool, and restaurants. The 235,000-square-meter retail podium will offer a myriad of fashion, dining, lifestyle, and entertainment options that cater to shoppers' diverse needs.
CapitaLand's CapitaStar loyalty program will offer shoppers at Raffles City Chongqing value-added services, such as augmented reality interaction and navigation, mobile payment, restaurant booking, online shopping, and self-service storage. To ensure great connectivity for shoppers, 5G, Wi-Fi, and Beacon will be made available. The customer experience will also include tour guide services and customized guest relations. The opening is scheduled for 2019.
---
Shopping Promenade Montpellier / Montpellier, France                  

Booth R7.K1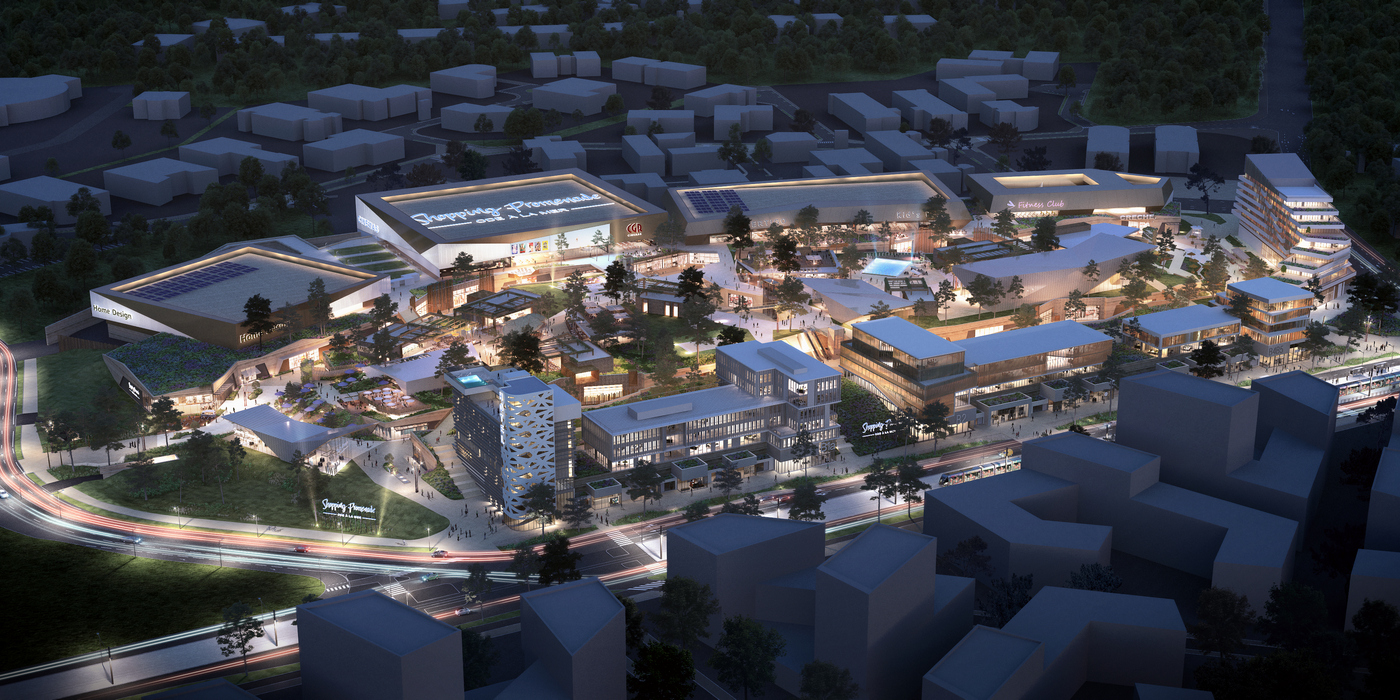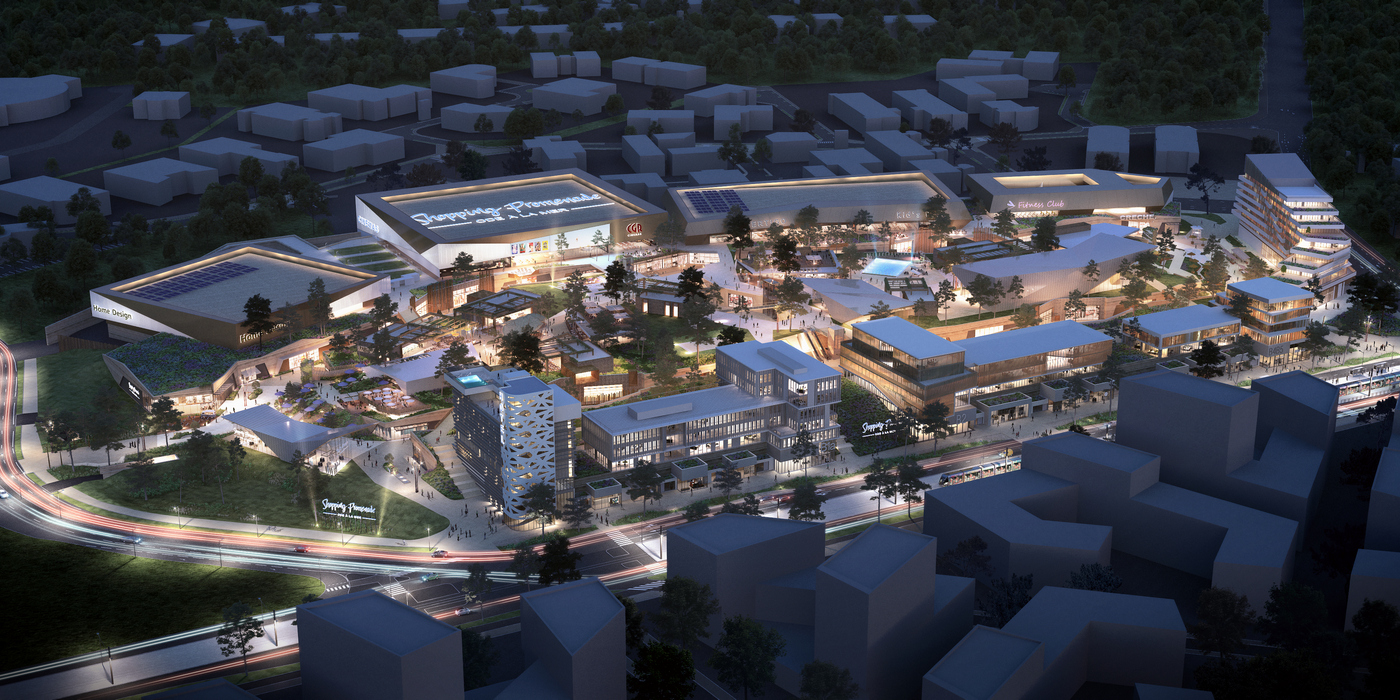 The city of Montpellier has chosen Frey to build the Ode à la Mer project, one of the most important refurbishments of a shopping, leisure, and business location in Europe. The Shopping Promenade is located near the Route de la Mer, the number one shopping destination in the region.
The GLA will amount to approximately 111,000 square meters and will feature around 60 shops. There will be 2,250 parking spaces available for the anticipated 10 to 12 million visitors per year. The opening is scheduled for 2021.
---
Park Avenue Nice / Nice, France                                                  

Booth R7.M11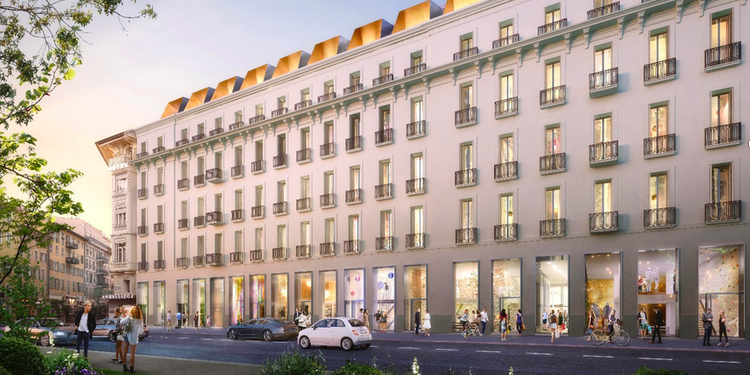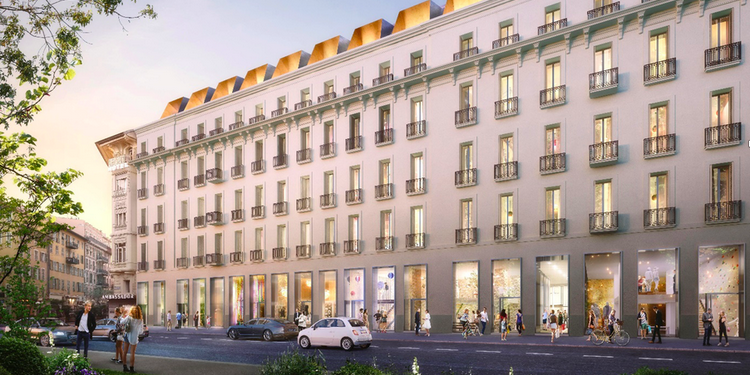 Park Avenue Nice by City Mall is the official name of the new large-scale, luxury retail project by Belgian group City Mall, which will retain ownership after completion. Following the acquisition of the former Boscolo Park Hotel in Nice, the company is redeveloping a set of luxury boutiques as well as a 5-star hotel for its partner, Paris Inn.
Following a complete renovation of this building in the heart of Nice, the commercial ground floor will accommodate nine new luxury boutiques totaling 2,875 sq m. The location, serving as a true link between the sea and the city, will be a perfect setting for premium brands.
A pedestrian link will be built through the interior courtyard to link Rue Masséna and the Avenue de Suède, two arteries dedicated to high-quality shops. The opening is slated for the end of 2021.
---
Open Sky Valbonne / France, Valbonne                        

Booth P-1.N52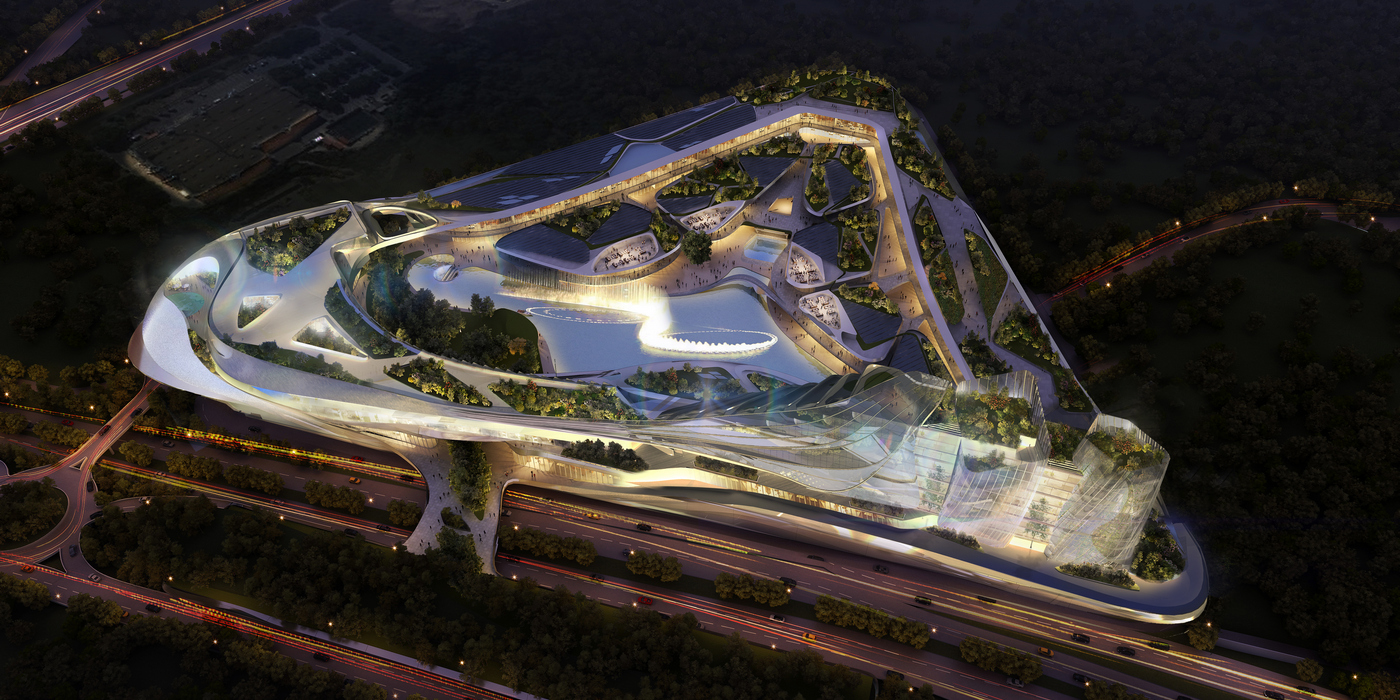 Located right in the heart of the French Riviera, in Sophia Antipolis, Open Sky Valbonne is a major development to be completed in 2022. The multi-functional site, surrounded by nature and architecture, will host a 60,000-square-meter shopping area with a focus on fashion, leisure, health & beauty, as well as the best brands specializing in domestic equipment.
Positive synergy will also be demonstrated among the 20,000 sq m of offices, the 10,000 sq m of entertainment facilities, and a four-star hotel. With a catchment area of almost one million inhabitants and 11 million tourists, as well as direct visibility and accessibility from the A8 highway, Open Sky Valbonne Sophia Antipolis will target the center of the region. With Open Sky Valbonne, Compagnie de Phalsbourg will create a shopping, lifestyle, and food destination on the French Riviera.
---
New Campona / Budapest, Hungary                                                    

Booth R7.J2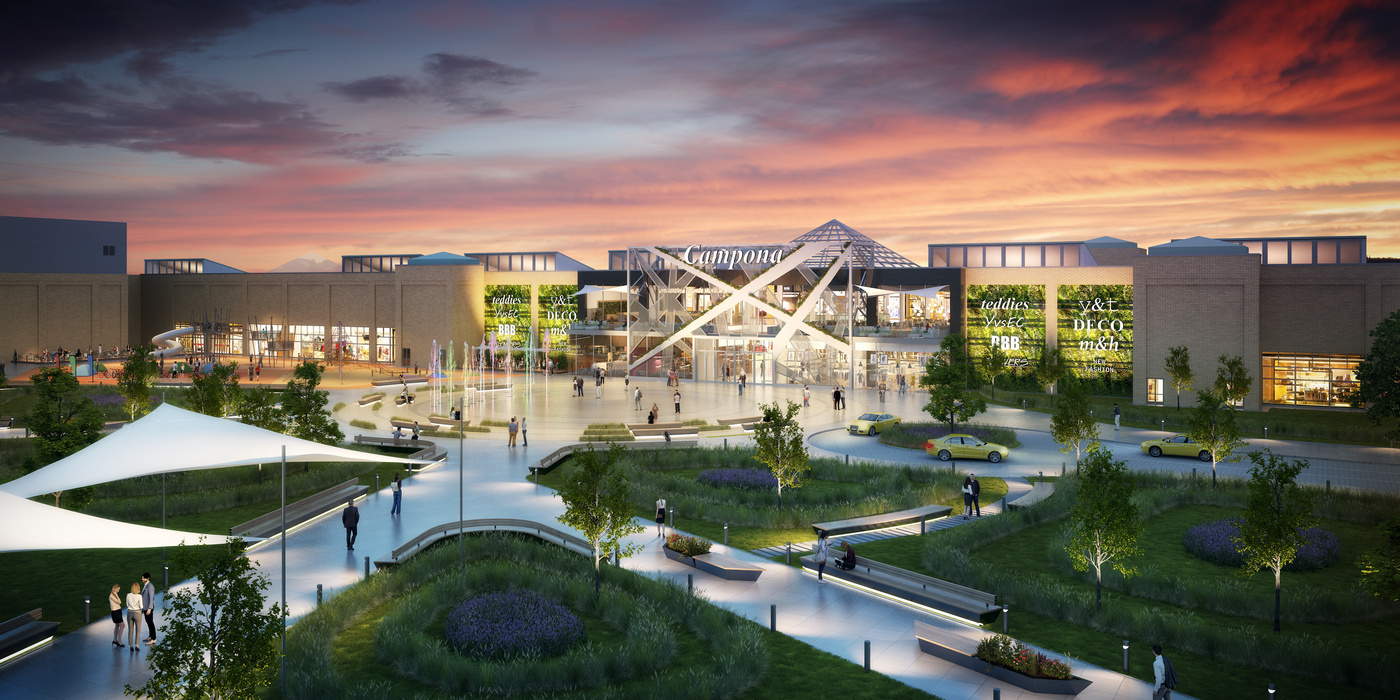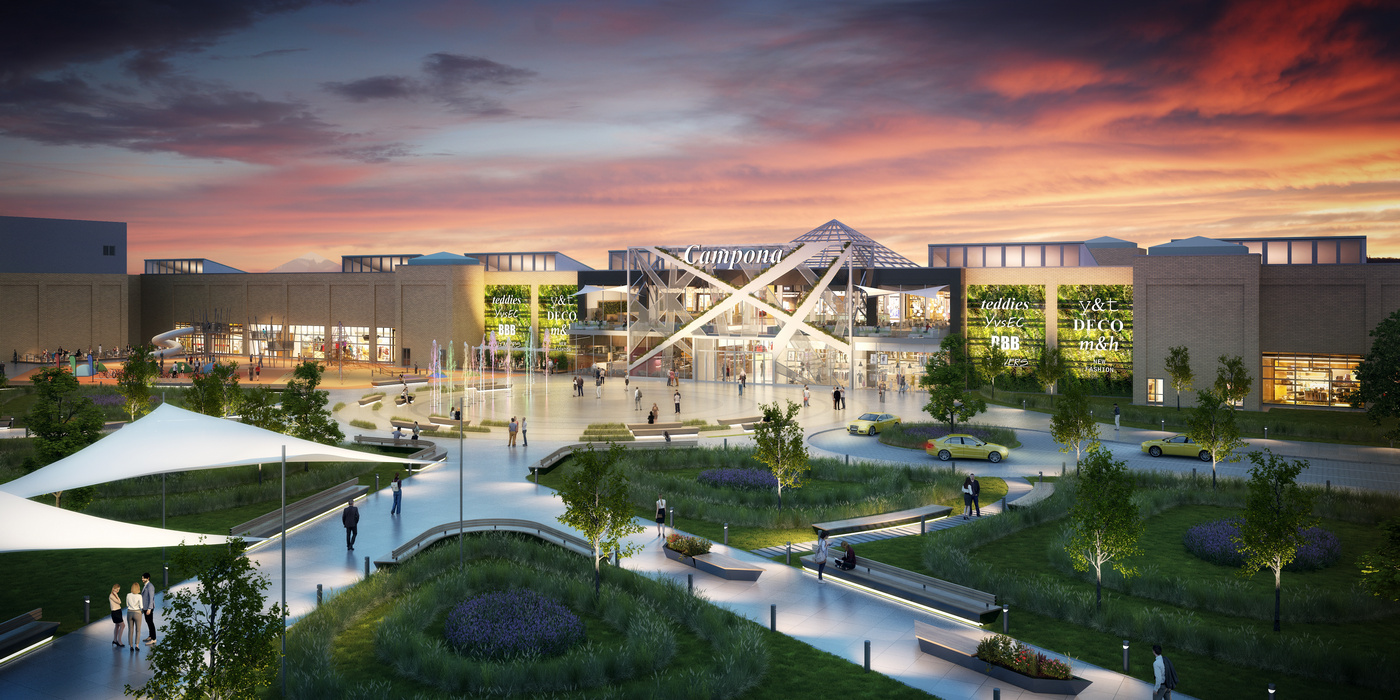 The New Campona aims to be one of Europe's ground-breaking projects for the next generation shopper and leisure seeker. It comprises a fusion of themes, of which every detail has been planned by an experienced team of international experts.
Owner CPI Property Group aims to deliver an exciting, bold vision based on a deep understanding of the changing face of retail and the new role of social and leisure spaces. As the largest regional retail and leisure center in Hungary, the New Campona will be expanded from 53,500 sq m to 72,000 sq m of GLA and will feature a new 30,000-square-meter public park as well as an extensive new entertainment, dining, and food zone. Retailtainment, entertainment, and attraction are essential.
The expansion will build on New Campona's existing position as the leading lifestyle and entertainment destination in Budapest, with new attractions that will be complemented by leading leisure, retail, services, and other experiences. The opening is expected to take place during the fourth quarter of 2022.
---
The Concordia Milanosesto / Milan, Italy                                        

Booth R7.K7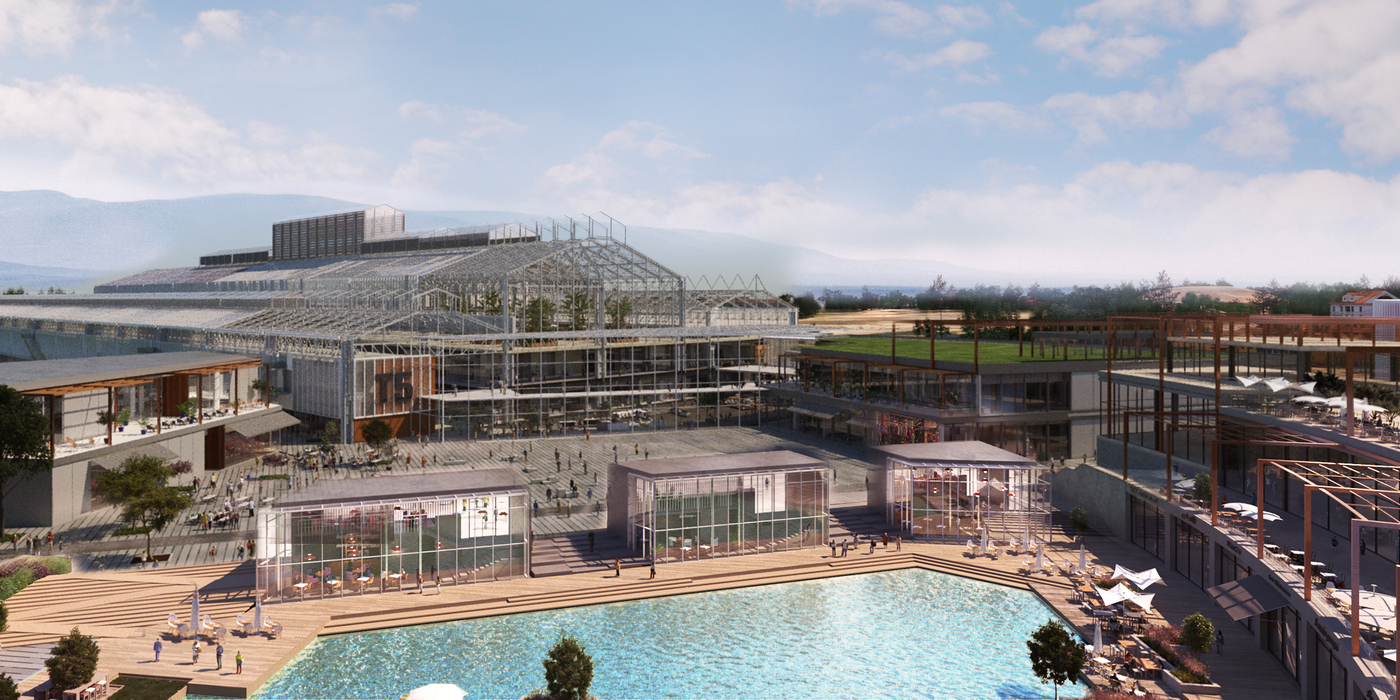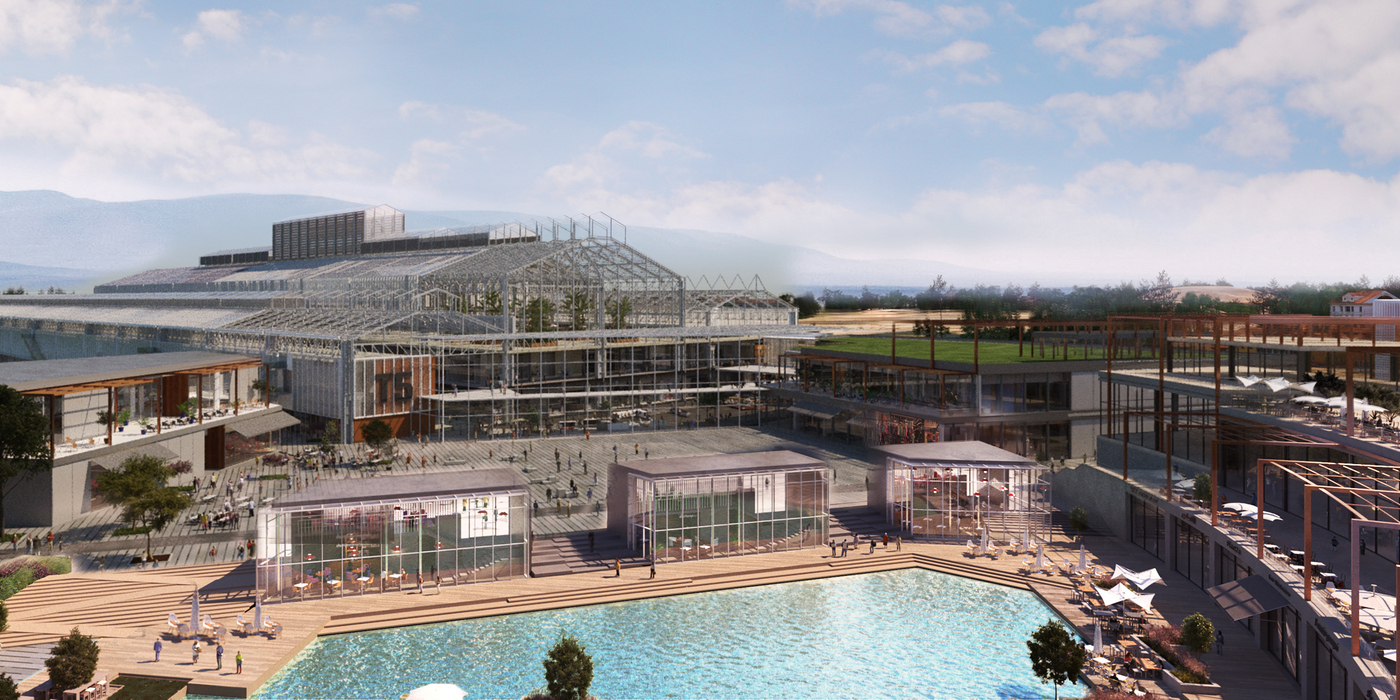 Milanosesto is one of the largest post-industrial redevelopment projects currently in progress in Europe. The former Falck area is being completely redesigned into an entirely new city. Falcon Malls is an essential part of the project: It will build a mall, a leisure and entertainment area, and a mixed residential/retail area, with a total commercial GLA of 131,320 sq m.
Located in a strategic position at the junction of Milan's two ring roads, the site benefits from a well-developed public transport network, with a direct connection to the train and subway interchange station. The Concordia – Milanosesto hub has an estimated catchment area of 3.5 million inhabitants. The redevelopment project will further expand the catchment population, as a result of new residential areas, with 13,000 new residents, the Health District housing accommodation of 15,000 people, as well as office buildings and parks.
Concordia – Milanosesto will offer a diverse mix, with all major national and international retailers in the different sectors as well as unconventional and new brands interested in entering the Italian market. Falcon Malls also plans to bring an innovative gastronomic offer to Italy based on smart food and signature chefs. The entertainment area, with its new generation indoor playground and a multiplex cinema, will complete the project. The opening is scheduled for the second half of 2021.
---
Nuova Monteluce / Monteluce, Italy                                  

Booth R7.G15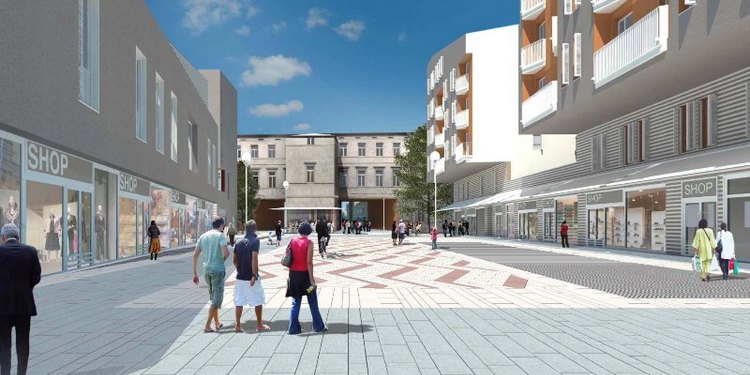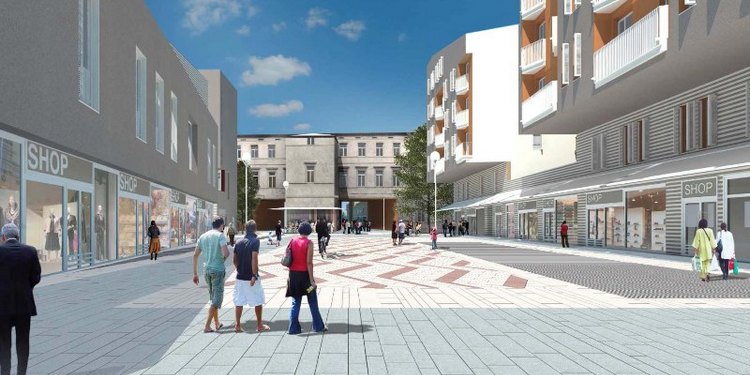 Nuova Monteluce is a new concept of shopping center, located in Monteluce, Perugia. It will be completed in 2019, one kilometer from the heart of the city and one kilometer from the university – a strategic position with a catchment area of over 160,000 inhabitants, of whom 25,000 are students.
The structure comprises 19,000 sq m and is divided into two squares. It will offer a mix of shops from household goods to culture & leisure, health & beauty, and food, which will complement the presence of offices, a health clinic, and student housing.
The anchor, however, will be the food hall, with a wide offering of restaurants for residents, students, and tourists. The second and final phase of the project is expected to open next year.
---
Caselle Open Mall / Turin, Italy                                                  

Booth R7.C3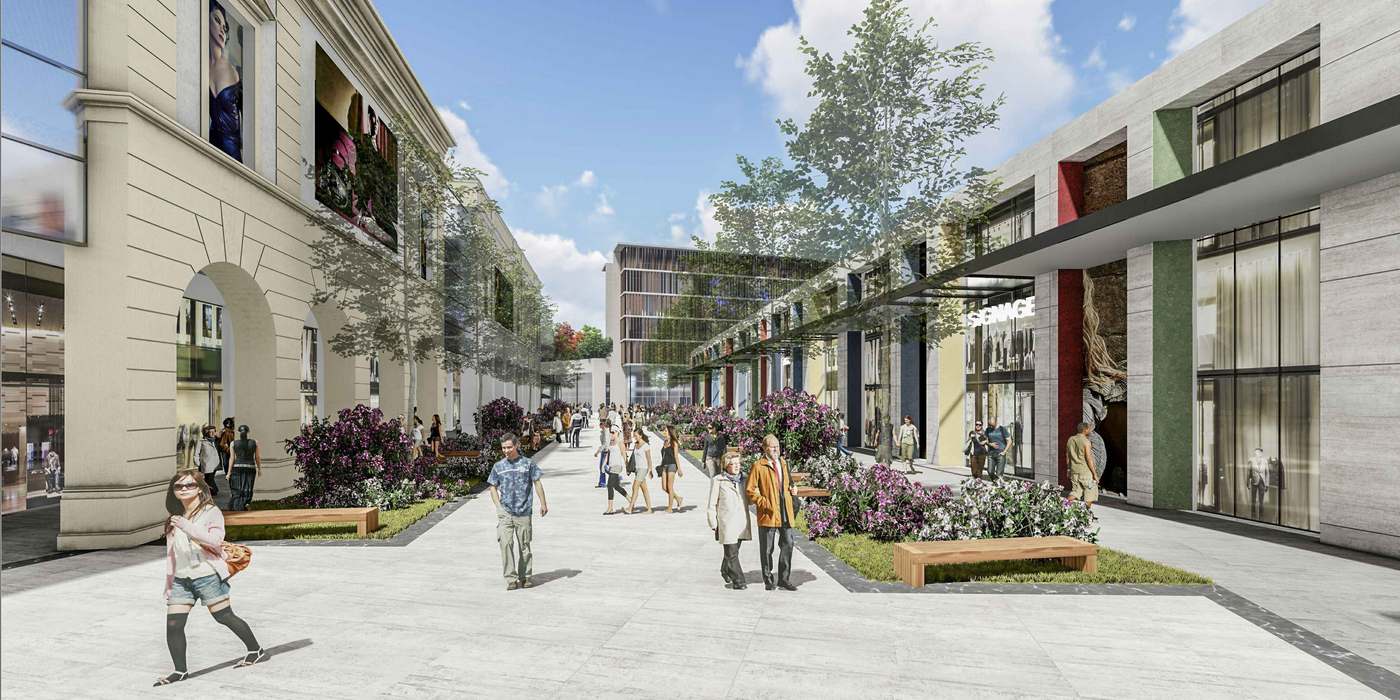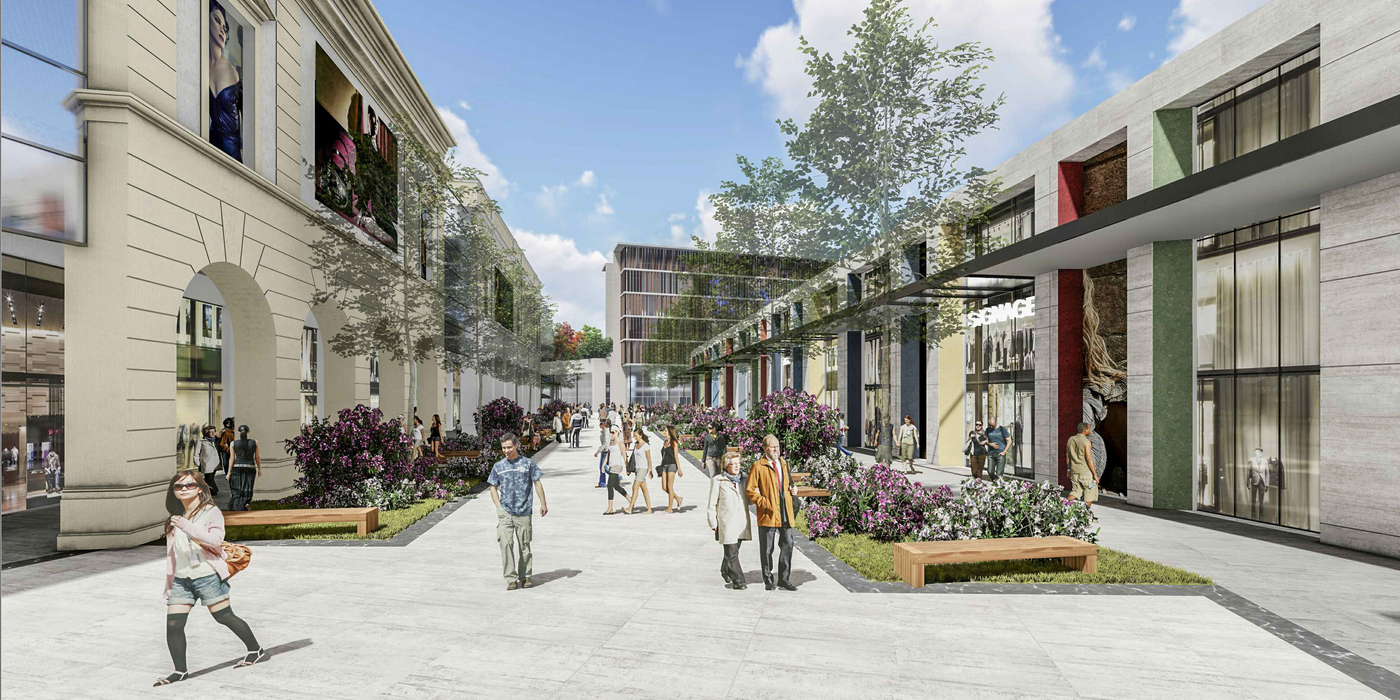 Caselle Open Mall will introduce a new concept for destination shopping & leisure venues of regional standing. The site, close to Torino airport, which attracted four million passengers in 2016, is easily accessible by car as well as by rail from downtown Turin in just 20 minutes.
The mall is expected to draw visitors from a 90-minute drive-time area that includes more than five million residents. The project will provide for an urban landscape of pedestrian and limited-traffic streets, squares, and bridges, combining separate, yet fully interconnected individual buildings, developed on two levels around a central shopping gallery surrounded by a limited-traffic boulevard lined on both sides with retail outlets.
The open mall design offers a combination of open-air ambience and total protection from inclement weather conditions, allowing for an unparalleled visitor experience. The state-of-the-art leisure offer and the directly connected main food & beverage area have been designed to operate independently of the retail component, if necessary, to allow for late opening hours.
The retail offer will extend from fast fashion to premium brands and will include a food superstore focused on quality and freshness to satisfy today's increasingly demanding consumers. Caselle Open Mall, which will feature approximately 250 shops and comprise 113,000 sq m of GLA, is set to open its doors to the public in 2021; 12 million visitors are expected annually.
---
Forum Rotterdam / Rotterdam, Netherlands                                

Booth R7.D1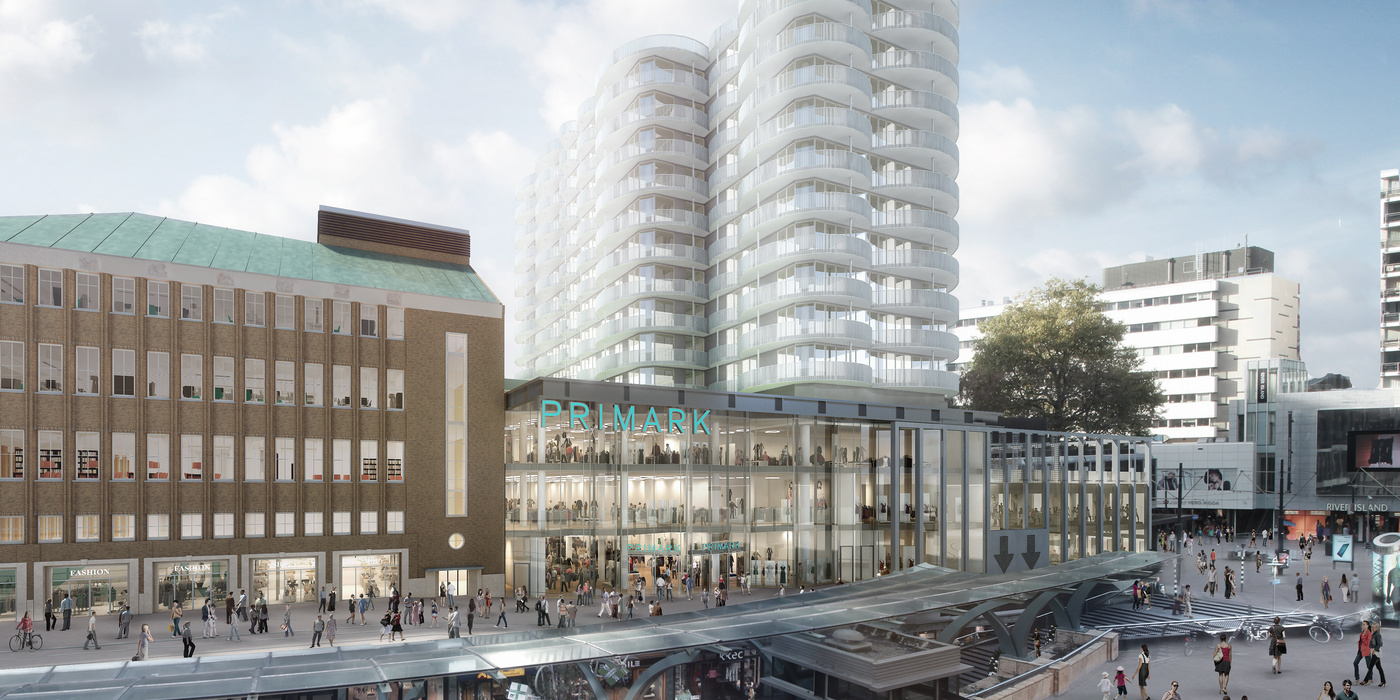 Forum Rotterdam is a mixed-use regeneration project in the city center of Rotterdam. The site is located in the busy geographical and emotional heart of the city, at the junction of Rotterdam's most important pedestrian shopping streets: Coolsingel, Lijnbaan, Binnenweg, and Beurstraverse, which see 12 to 15 million visitors per year. It is surrounded by areas dominated by clusters of culture, transport, museums, creativity/innovation, and waterfront/port activities and is connected to the core of the city's public transport system.
Once complete, Forum Rotterdam will comprise 64,000 sq m of space for shops, restaurants, offices, and apartments. Forum Rotterdam has several distinguished elements, for example, the renewal of an iconic, listed former bank building and its transformation into an experiential XL Donner bookstore, as well as retail and office space for ABN AMRO. The project will be completed in various phases throughout 2019.
---
Galeria Orkana / Lublin, Poland                                           

Booth R7.J2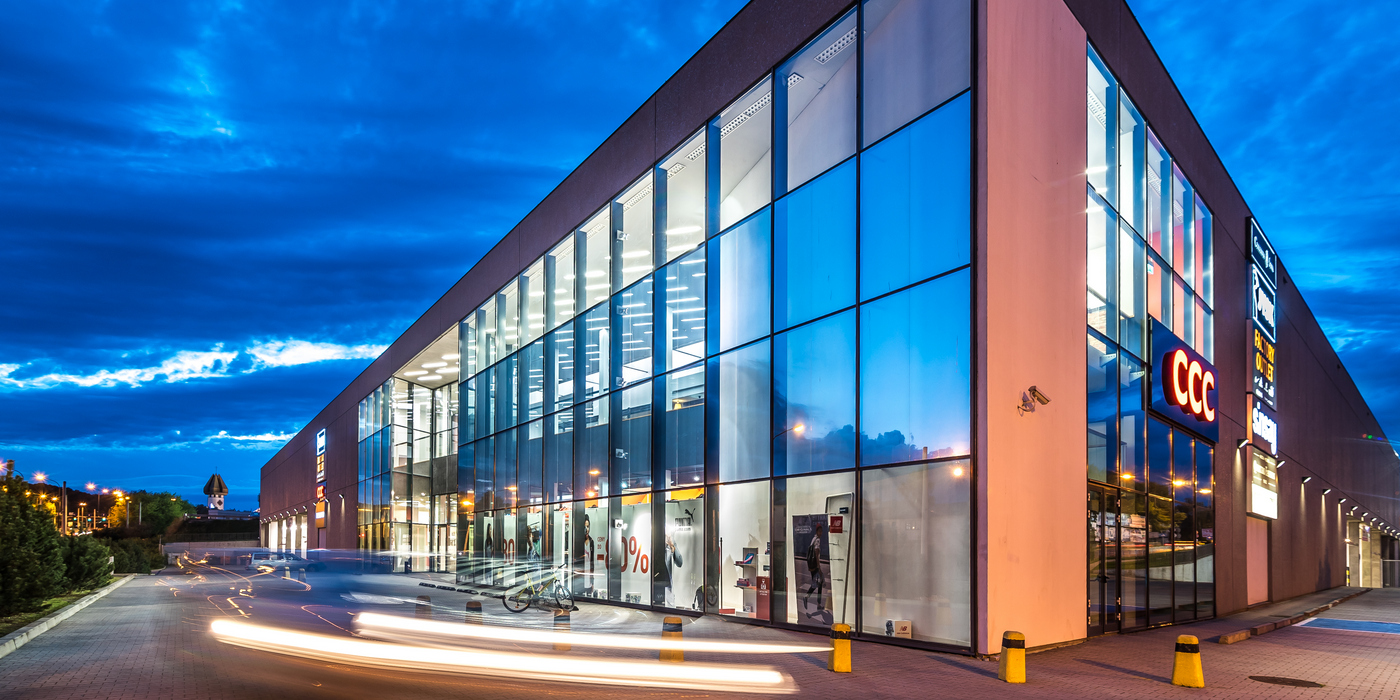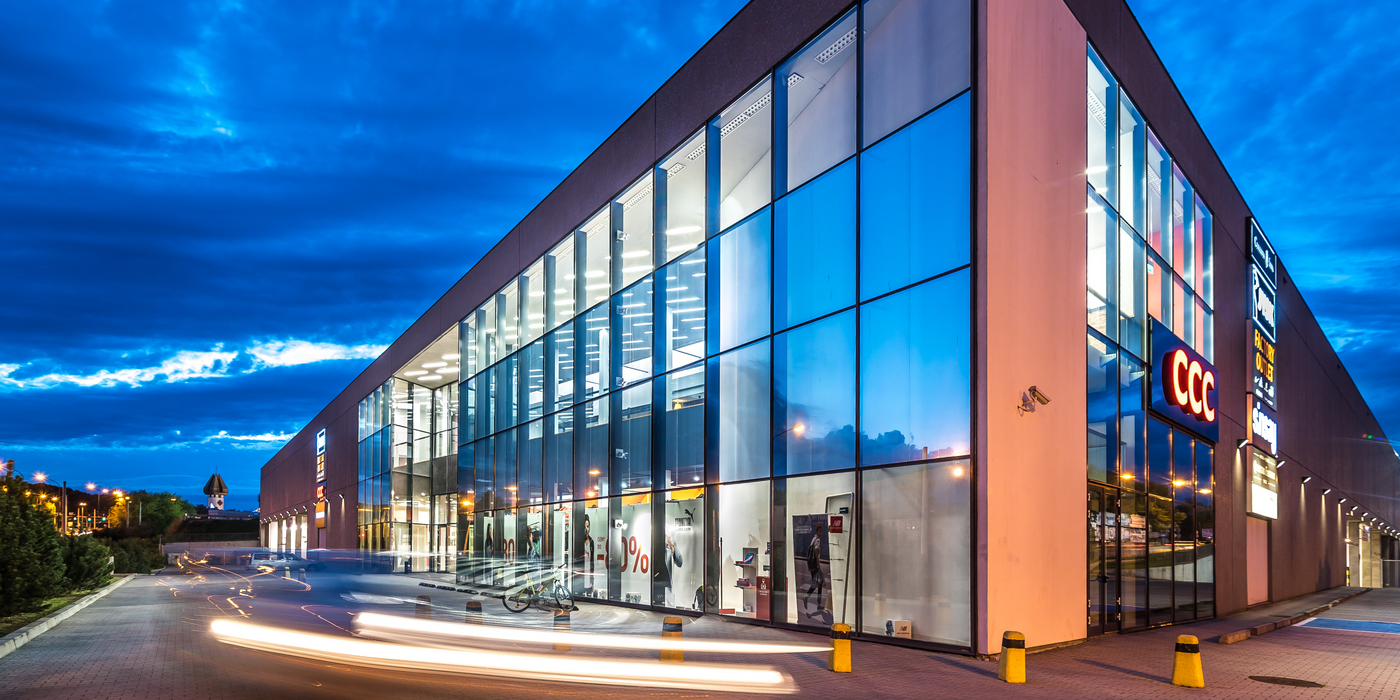 Galeria Orkana is a commercial and services center located close to the most densely populated residential districts in Lublin: Czuby Północne, Rury, and Czuby Południowe. As a result of its comprehensive offer, Galeria Orkana will meet the needs of local residents. A clear and intuitive layout of shops in the center will make everyday shopping more convenient.
The primary catchment area of 75,500 inhabitants has strong growth potential due to the fact that Węglin is one of the most dynamically growing residential areas in Lublin. It borders the Konopnica community, a suburban area with many semi-detached and detached houses.
Adjacent to Galeria Orkana, a 10,300-square-meter DIY store, a 10,000-square-meter hypermarket, including a petrol station, and a 2,100-square-meter medical services center will attract customers. The opening is set for the second quarter of 2019.
---
Funan / Singapore, Singapore                                           

Booth P-1.K51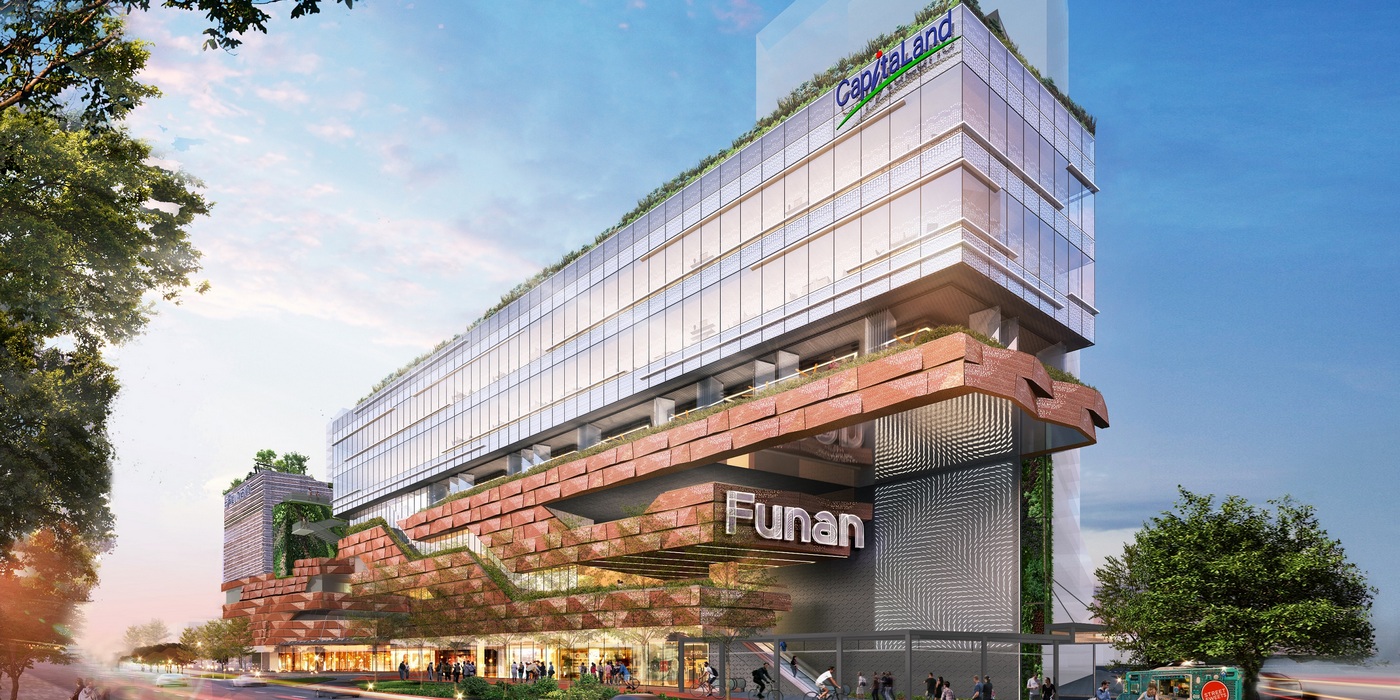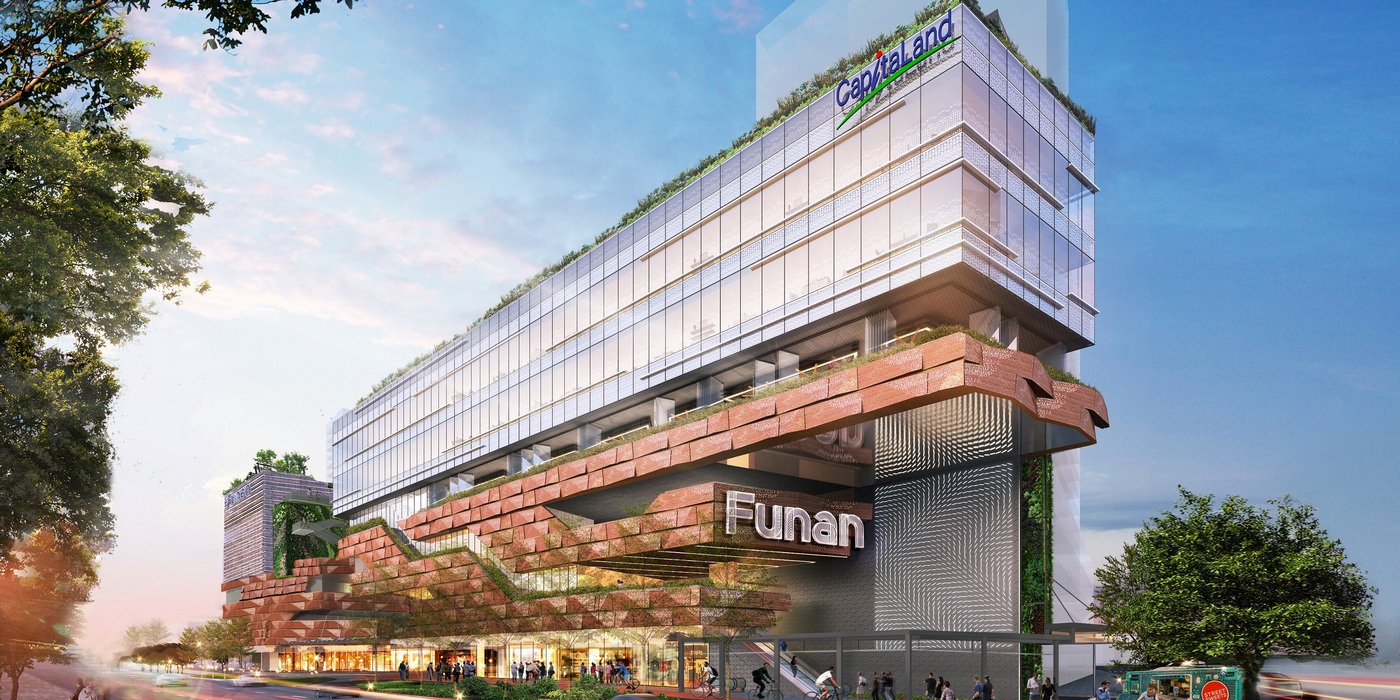 Located in the heart of Singapore's civic & cultural district, surrounded by museums, monuments, and arts institutions, Funan is directly linked by an underpass to the City Hall subway interchange.
A new paradigm for live-work-play in the city center, Funan will offer a synergistic combination of modern retail, co-working, and co-living components designed to appeal to tech-savvy and socially-savvy consumers. Positioned at the cutting-edge of smart shopping technology, it will offer the CBD's first 24-hour drive-through click-and-collect and hands-free shopping service. Sustainability features abound and Funan will be Singapore's first commercial building to allow cycling through the building, with a large area set aside for urban farming.
Opening in 2019, Funan aims to be a platform to inspire retail innovation, with a strong focus on enabling consumers to enjoy experiences in line with their interests. As a home for creative talents, Funan's committed tenants include W!ld Rice, Singapore's leading professional theater company, which will operate a 360-seat theater; Carrie K and Keepers, a collective of Singaporean designers; and consumer electronics stores operated by well-established local players Newstead Technologies, AddOn Systems, and TK Foto. Anchor tenants include Golden Village cinema, Climb Central rock-climbing facility, and Kopitiam food court.
---
Vivo! Bratislava (Polus City Center) / Bratislava, Slovakia                

Booth R7.L5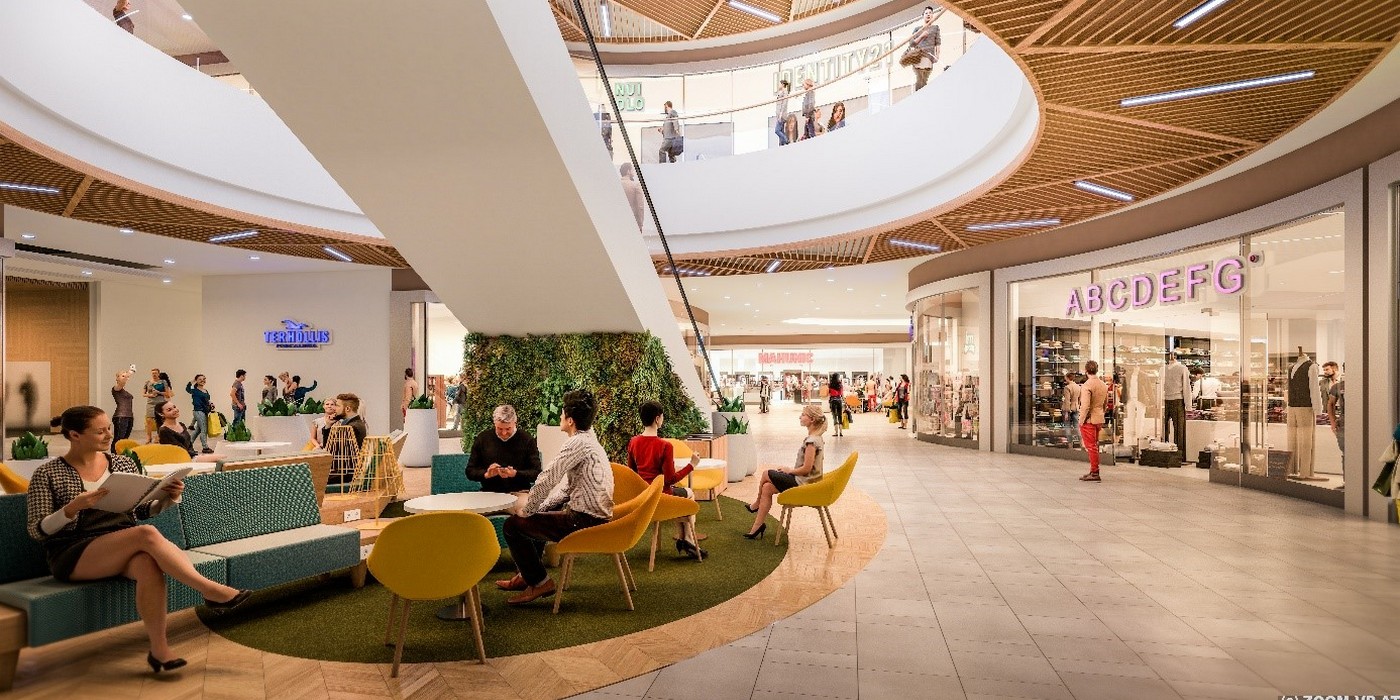 Immofinanz is taking Slovakia's first modern shopping mall to the next level, by transforming the former hypermarket area into the new heart of the center. The new concept, built on the malls' solid customer base, will provide a well-considered transformation to a modern community and family center, with a strong focus on convenience, leisure – including food & beverage – and the latest retail concepts.
In total, 15,000 sq m of new retail space will be created, welcoming more than 25 new shops. The offer will be widened via additional services and new fashion brands, including selected premium brands. Vivo! Bratislava will welcome a 2,000-square-meter Lidl as its new grocery store, and an inspiring food market will expand the customer experience through the offering of local and fresh products.
A redesign of the floor and ceiling in the food court will enhance the interior. In addition, the customer flow will be improved by a complete reworking of the vertical connections and upgrading of wayfinding and orientation. As part of the refurbishment, the design and functionality of the exterior, particularly the square in front of the main entrance, will be upgraded. The opening is scheduled for the fourth quarter of 2019.
---
intu Costa del Sol / Malaga, Spain                              

Booth R8.D24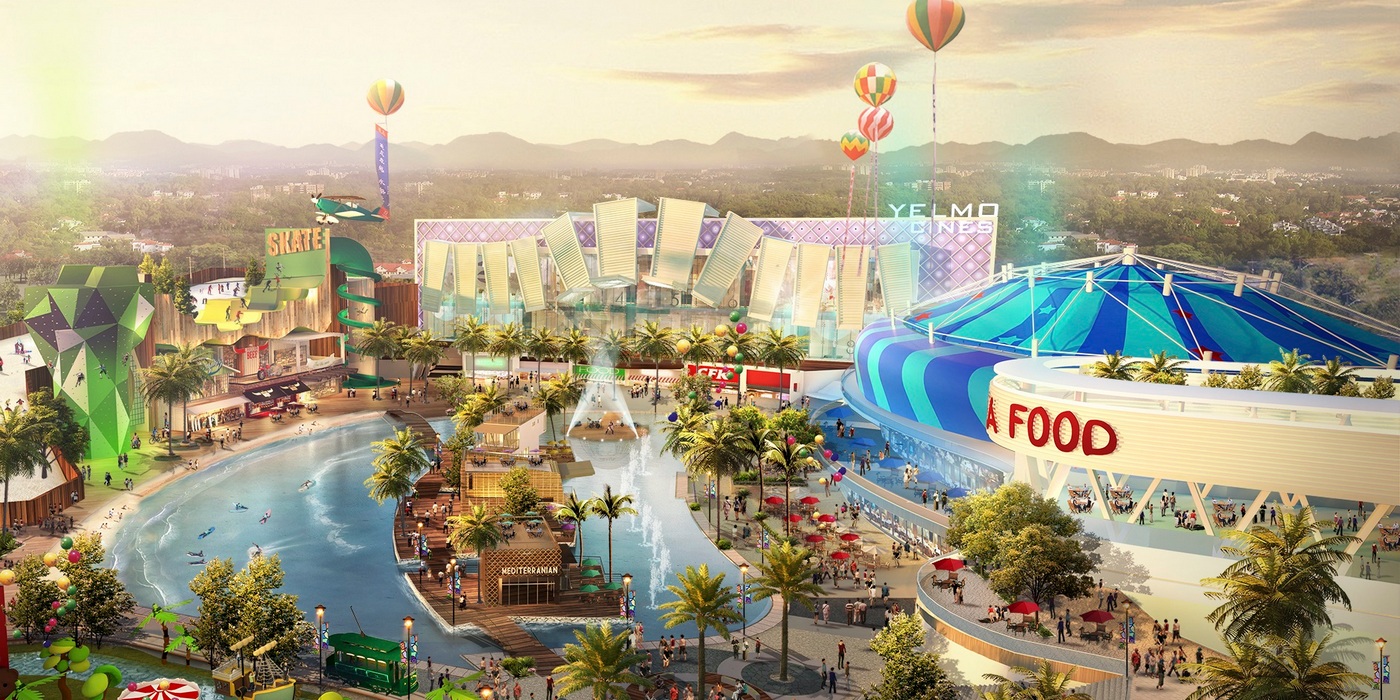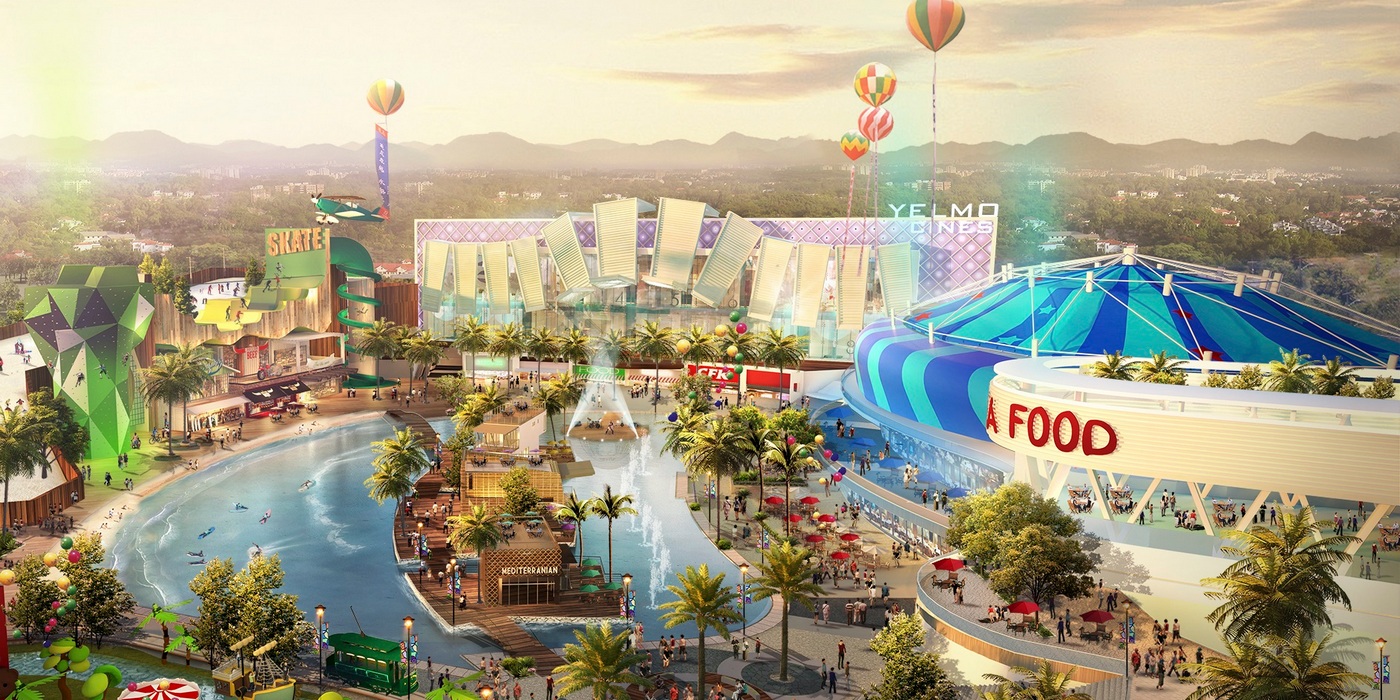 intu Costa del Sol is set to redefine the model of shopping centers, providing compelling experiences together with the highest quality offer. Set amongst a beautiful public space in Malaga, the resort will bring together leisure, retail, dining, hotels, events, conferences, sports, and wellbeing. There has been strong interest from both Spanish retailers and international operators looking for a presence in a destination with an international catchment.
The key project data is impressive: 230,000 sq m of GLA, 450 stores, and 10,000 parking spaces. intu anticipates 23 million visitors per year. From 2021, intu Costa del Sol will be open to the public.
---
Sign up for our ACROSS Newsletter. Subscribe to ACROSS Magazine.