Architecturally interesting, in an attractive location in the middle of Munich's city center, directly on Theatinerstrasse and close to the luxurious Maximilianstrasse, with international premium brands from fashion and lifestyle, trendy bars and restaurants as well as the Kunsthalle München, the FÜNF HÖFE is a popular destination for people who are looking for something special and place great value on quality. The CityQuartier is also home to the offices of a number of large companies, lawyers, notaries, and renowned medical practices that attract a high-caliber clientele. Because of these target groups with purchasing power who come and go here every day, the FÜNF HÖFE has repeatedly served as a location for stagings of major international brands.
Last but not least: The CityQuartier, owned by Union Investment, is one of the very few commercial spaces in the middle of Munich that can be privatized, which makes it much easier to stage a wide variety of events. Now, the largest and longest event to date is taking place: the two-week Reverso Timeless Stories exhibition by the Swiss watch manufacturer Jaeger-LeCoultre, which is also a world premiere. After the FÜNF HÖFE Munich, the exhibition will be shown in London and New York in 2023.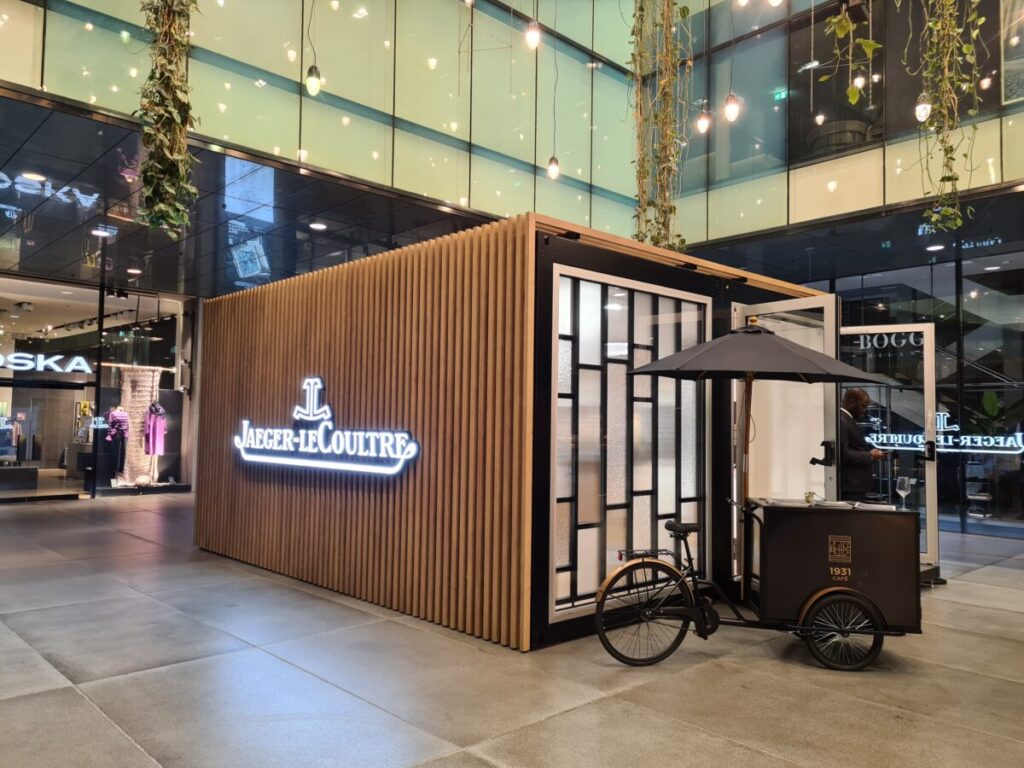 Reverso Timeless Stories – first time at FÜNF HÖFE, MUNICH
Reverso Timeless Stories is a tribute to the Reverso, the iconic timepiece with the characteristic reversible case from the Art Deco era, which was developed in 1931 for the tough conditions of polo play and has since become one of the most characteristic watches of all time.
In three luxuriously appointed showrooms, visitors can immerse themselves in the world of watchmaking and learn more about the milestones of the Reverso. The centerpiece of the exhibition is the Reverso Exhibition in a large showroom in the plaza of FÜNF HÖFE. Here, carefully curated models of the Reverso are shown for the first time in Germany – from the first Reverso to the most complex and expensive model.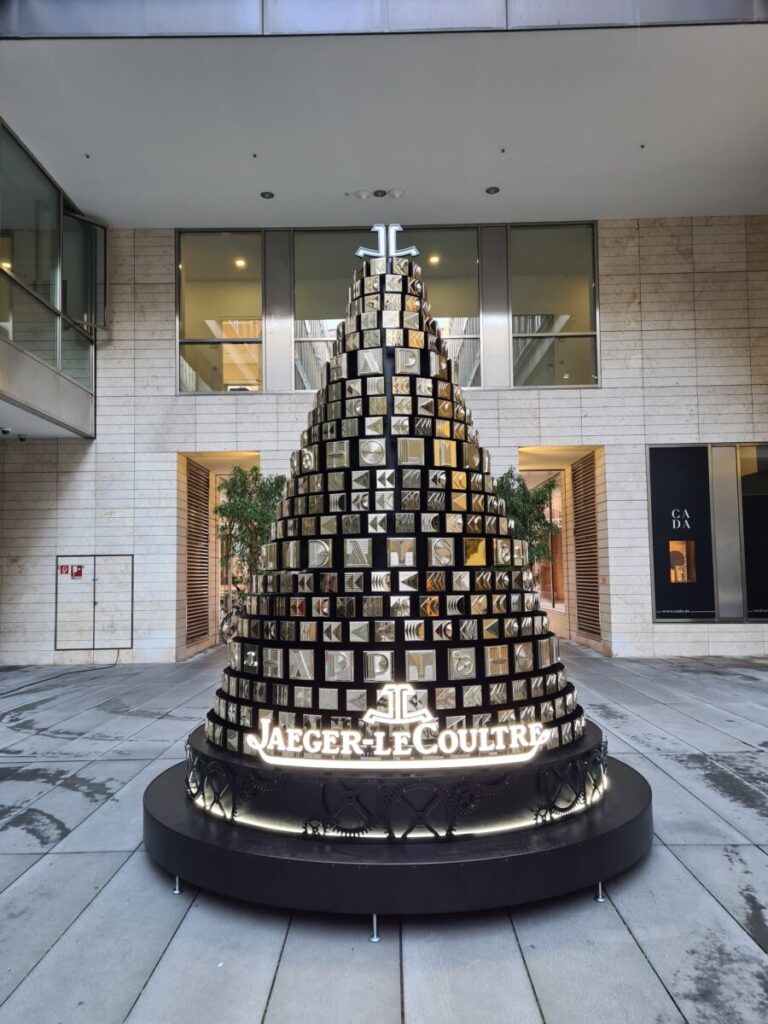 The exhibition is complemented and completed by the art installation Spacetime by the famous American artist Michael Murphy, a three-meter-high Christmas tree decorated with gold-colored design elements of the alphabet by Spanish lettering artist Alex Trochut, reworked exclusively for Jaeger-LeCoultre, and the 1931 Café in the Portiahof. Here, over a cup of coffee or tea and small culinary delicacies, visitors can fully immerse themselves in the style and ambiance of Art Deco and reflect on their visit.
The exhibition is open daily, admission is free for everyone after a short registration.