RETAIL TECHNOLOGY
ACROSS: Tell us about The new Strand.
ROB CLARKE: The new Strand is a 38,000-sq-m shopping center located in Merseyside in the United Kingdom. It first opened its doors in the 1960s and is now home to 100 retailers.
The center was acquired by Ellandi in 2014 and is now managed by Savills. Since taking over, the new owners have completely overhauled the brand and website in order to improve footfall and reduce the number of vacant units. Plans are also underway to update the exterior, improving accessibility and introducing new retailers and leisure facilities.
ACROSS: What are your main priorities for The Strand?
CLARKE: Community engagement is a huge priority for us. We're working hard to get closer to our customers, which benefits them, our tenants, and the center as a whole. We have introduced center Wi-Fi and a live customer feedback tool and brought in mystery shoppers to help us improve our customer service.
We're also working on our mix of tenants to bring in additional leisure opportunities and are making improvements to our staff training programs. We have employed a guest experience manager to reinforce our focus on making The Strand a customer-led shopping center. We've also invested heavily in technology to reinforce our customer-centric approach.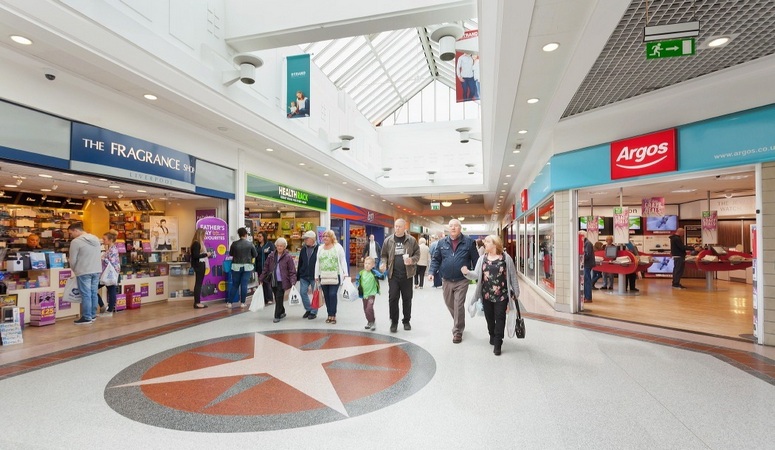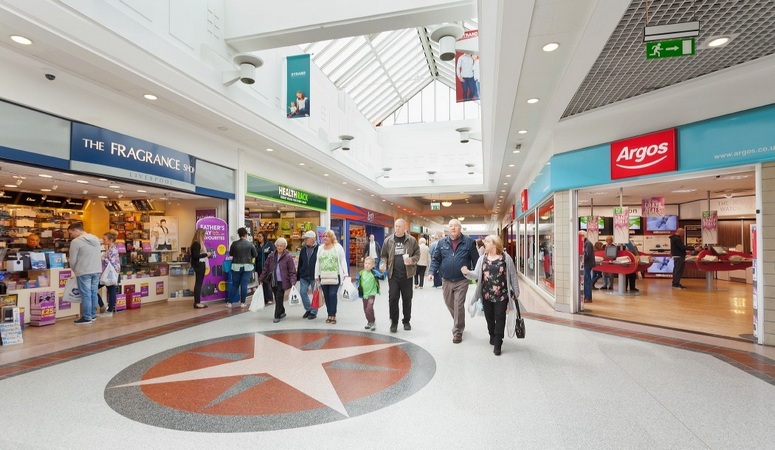 ACROSS: How are you using technology to support your strategy?
CLARKE: We've made a number of investments in everything from robot cleaners to a new retail analytics solution that is giving us the insight we need to make decisions around marketing, leasing, and staffing.
ACROSS: How is retail analytics driving decision making?
CLARKE: Our retail analytics solution from ShopperTrak has played a key role in our overall strategy for improving the center. We're making crucial decisions across the business on the back of the data it's generating.
The marketing team is using insight from the system to plan and measure the effectiveness of center promotions. We can also focus campaigns on areas that we know need help to drive footfall. This insight can then be fed back to our tenants to inform their own promotions and to demonstrate the value that we're providing from a marketing perspective.
We encourage as many retailers as possible to get involved with promotions. For example, during Easter 2016, we ran an Alice in Wonderland campaign. We used Facebook, Twitter, and local advertising to drive families into the center on a hunt for Alice in Wonderland characters, strategically placing some of the characters in quieter areas of The Strand. Children were rewarded with a prize, provided by a center retailer. The campaign saw an increase in footfall of 33% over the four-day Easter weekend.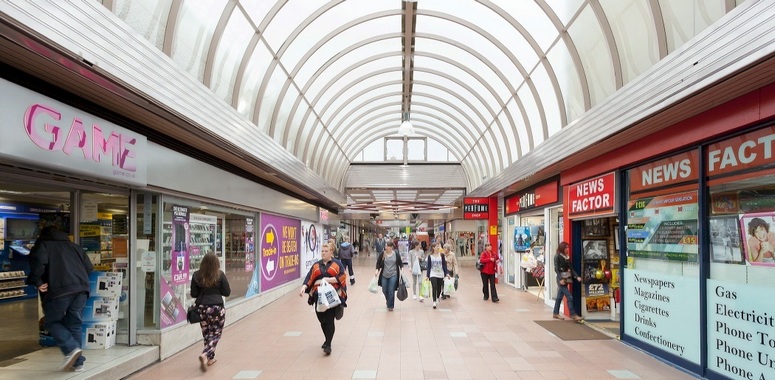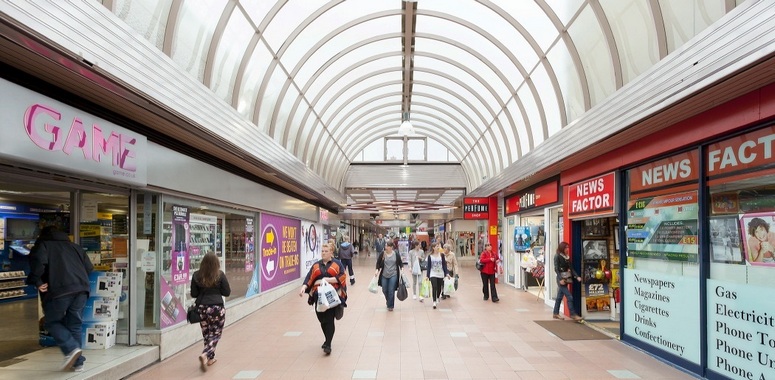 ACROSS: How else does the information help you?
CLARKE: The data also helps our commercialization team to perfect our tenant mix. They are using the data as part of a portfolio of information to attract new tenants, both in retail units and kiosks. Essentially, we're able to demonstrate the traffic opportunities for each location within the center.
In terms of staffing, we are able to schedule duty rosters much more effectively—ensuring that we always have staff in the right place at the busiest times. This is crucial for security staff, but also for our cleaning team, which is deployed when the center is at its quietest.
ACROSS: What has this meant for you as the center manager?
CLARKE: If I'm going to deliver on a customer-centric strategy, I need a holistic view of the center. Every decision is made with the end consumer in mind. This means I have to be working with information that's accurate.
Everything from our mystery shopper feedback to our customer exit surveys and our retail analytics insight gives me a more comprehensive view of what's happening at The Strand and the impact it's having on the customer. For example, the ShopperTrak reporting platform allows me to look at total traffic, visitor frequency, entrance summaries, gross shopping hours, and dwell times—all information that I can act upon.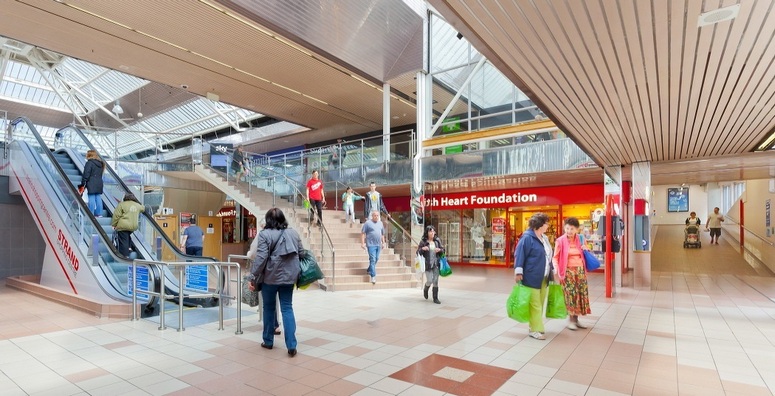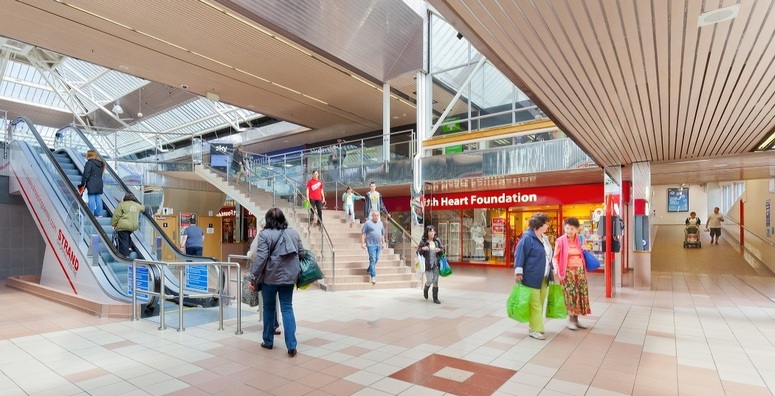 ACROSS: How important is your relationship with retailers to a customer-centric strategy?
CLARKE: Collaborating with our retail tenants is crucial to the overall performance of The Strand. We need to demonstrate value to our retailers, and giving them visibility over marketing performance and peak traffic periods is a key part of that. This is a partnership—only by working together and sharing information can we deliver the best-possible customer experience.
ACROSS: What are the key lessons you've learned along the way?
CLARKE: The challenge with any change in strategy is to get everyone to buy into the vision. That's why measuring every initiative that we put in place is so important. We need to prove to our owners and to our tenants that we're improving the performance of the whole center by focusing on the customer experience.
Measuring how The Strand performed historically against how it's performing now has been a valuable lesson—particularly when you can understand why things have changed. For example, I made a decision to re-introduce a previous tenant back into the center because they had clearly been a huge draw in the past. We were able to prove that this was exactly what shoppers wanted, as we very quickly saw footfall increase by 20%.
Without wishing to over-emphasize, I think we have all learned the value of collaboration. We continue to work closely with our retailers to find more ways to work together for the good of the customer.
ACROSS: What next for The new Strand?
CLARKE: We have some very exciting plans in the pipeline. We will continue to improve our leisure proposition, which will mean a review of our current operating hours. This will also open up opportunities for our retailers to stay open longer. All of this will have a major impact on how The new Strand is used and will hopefully mean we can draw people to us from even farther afield.
About ShopperTrak
Since 1993, ShopperTrak has helped retailers, shopping centers, and leisure facilities worldwide to gain knowledge about their visitors, where those visitors preferred to linger, and how best to use that information.
The company's solutions increase visitor numbers, conversion rates, and the size of transactions. The declared aim is therefore to increase efficiency and profitability.