BY GUSTAVO CASTRO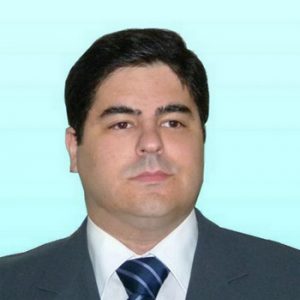 The period during which the country was receiving assistance from the International Monetary Fund (IMF) was the hardest the country's retail market has ever had to cope with. It brought a steep fall in consumption expenditure between 2010 and 2013.
High street shops seemed unaffected by the consumption decrease, however, which was completely overshadowed by the entry into Portugal of several luxury brands in that period, which selected the most sought-after areas, like Avenida da Liberdade in Lisbon, as their primary international expansion destinations.
The end of the IMF tenure and the election of a left-wing government at the end of 2015 shifted consumer perceptions, inducing growth, however moderate, in consumption and spreading the good performance of the country's high streets to shops in peripheral locations and to traditional shopping centers. Many malls had experienced hard times.
Once used to full occupancy, high rents, their choice of tenants, and strong contracts, they had to adopt greater management flexibility, accommodating rent-free periods, vacancies, or bearing fit-out costs in order to prevent bankruptcy or fire sales during the IMF period. The momentum has changed for malls over the past two years. They are now running close to full occupancy again and they have to provide ever fewer inducements and concessions.
Given the importance of retail in Portugal's economy, it is no surprise that retail investment predominates and accounts for approximately half of all investment transactions. In fact, seven of the largest investment deals of the past two years were retail properties.
Sonae Sierra played a big part in those transactions, having struck several important deals in order to raise equity, but other players remain relevant in the business as well. Another segment that has been running at full throttle is that of traditional retail parks, which have been flourishing virtually everywhere across the country, accommodating the expansion plans of large retailers and largely outpacing the scarce investment plans of logistics players.
Further evidence of the widespread good performance of Portugal's retail segment is the proliferation of local supermarkets in the most important cities, outbidding competition for locations, even where they once stood no chance against multi-story residential developments. The emergence of new international supermarket stores expanding into Portugal is also fueling demand and further boosting the retail property market.
In conclusion, although Portugal's near-future outlook is not as gloomy as was once expected, nor as rosy as forecast just a few months ago, Portugal's upscale retail market will remain strong and unaffected by the unfavorable international outlook taking its toll on the world's economy and, inherently, Portugal's.
Predictions for mid-market retail are not as good, with private consumption not expected to grow quickly. If no major crisis erupts, therefore, the positive trend will go on, but this segment is unquestionably less solid. Retail investment is likely to struggle in the near future.
Although the country remains a relatively safe investment haven, international investors will be prone to put their plans on hold until the outlook for the world as a whole becomes clearer.

What is your opinion on this topic? Discuss it with us! Send your opinion to opinion@across-magazine.com !