By Simon Blore
In many countries, acres of under-utilized surface parking and sites of empty or struggling retail park sheds can be found on the edges of towns and cities. In the UK alone, there are more than 1,500 edge-of-town retail and/or leisure parks that amount to more than 27 million sq m of floor space and 149,000 sq m of parking space, which is equivalent to an area the size of Nottingham.
Some retail parks are still able to thrive, but many are not. There is a clear opportunity to re-imagine retail parks, whether that involves retaining retail as an anchor in new, mixed-use neighborhoods or completely redeveloping the more moribund sites into new urban villages. The opportunity for many retail parks lies in the reconsideration of the existing retail offers and the focus on creating places that offer richer experiences as well as a wider mix of uses, repurposing large warehouses and stores with smaller retail units that are supported by food, leisure, and community uses while also creating new homes and workplaces. Review of the Gray Belt would give us an opportunity to re-appraise how we use our precious land – and it would give retail park owners the financial imperative to become curators of experience as well as leasers of space.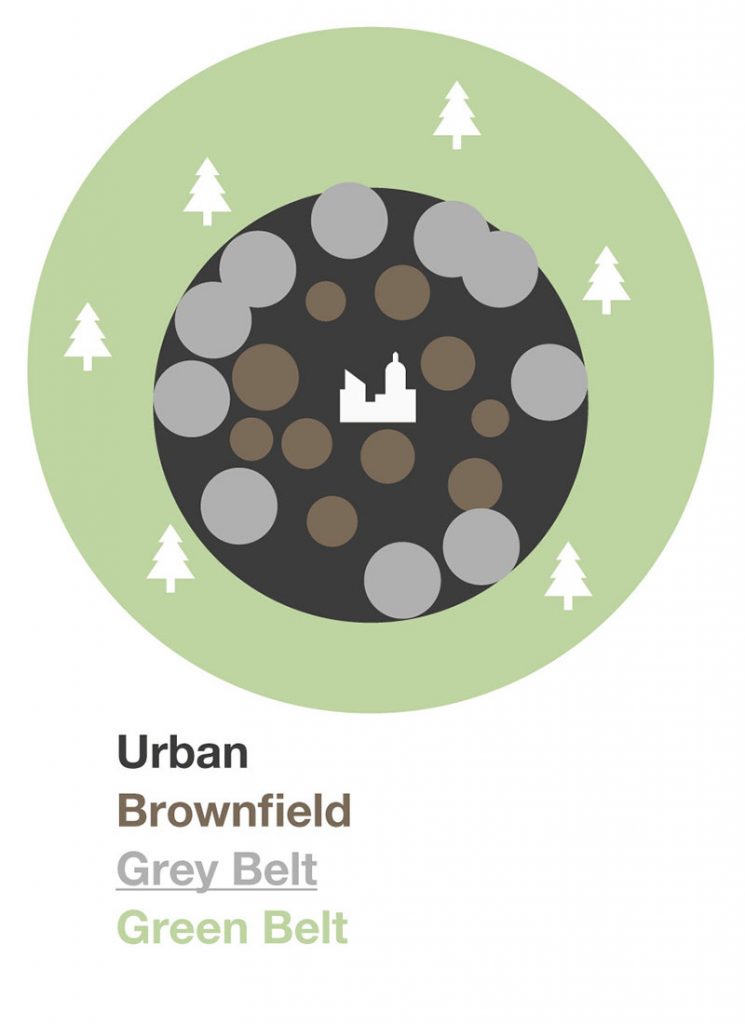 A Waste of Land
Two thirds of consumers spend an hour or less at retail parks due to the fact that their trips are mission driven. Therefore, retail parks must work harder to boost dwell time by improving leisure facilities, enhancing the total experience, and encouraging customers to shop across multiple retailers in order to increase spend per head. In fact, if the environment – the Place – were more attractive, clear research shows us that half of consumers would visit more often. Add this to the potential brought by an on-site community of homes, a workplace, or even a hotel, and both visitor numbers as well as dwell times would increase exponentially.
While retail parks and their associated parking occupy 70 sq km, only 30 sq km, or 43% of the total land area, is built on. In tomorrow's car-sharing, zero-carbon world, how much parking will really be needed? This is a waste of land. Nobody would call Barcelona dense – in fact, it is often cited as being one of the world's most livable cities. However, its core area accommodates more than 50,000 people per sq km, which is more than double the figure in London. If the built portion of all our UK retail parks, at 30 sq km, were re-designed in line with the scale that exists in Barcelona, we could create residential spaces, workplaces, and hotels for 1.5 million people. At a more modest level, in the UK's towns and not just in the cities, an acceptable plot ratio corresponds to 0.7 to 1.5. So, if we were to apply a 1.5 density to all of the UK's retail parks, we could create an additional 75 sq km, or around one million much needed 1-bedroom and 2-bedroom homes.
A Clear Win/win
By comparison, in the UK, the Conservative Government was elected in 2017 with a manifesto pledge to meet the 2015 commitment to deliver one million homes by the end of 2020 and to deliver half a million more by the end of 2022.
Fulfilling this shortfall predominantly on Gray Belt land would be a clear win/win for both property owners and our communities, and such an opportunity would not go unnoticed by the biggest owners, such as Aviva, Land Securities, and British Land, as they are beginning to advance strategies aimed at mixing uses at their retail parks.
Retail park portfolios need to be viewed more as land banks and as catalysts for denser and more mixed-use re-development opportunities. Projects like Abbey Quays exemplify what is possible through comprehensive redevelopment, but a more incremental mixed-use densification can be equally as effective. This attitude not only makes economic sense – it would also allow us to transform Gray Belt areas into vibrant new communities, thereby contributing to a reversal of fortunes for some of our cities and towns.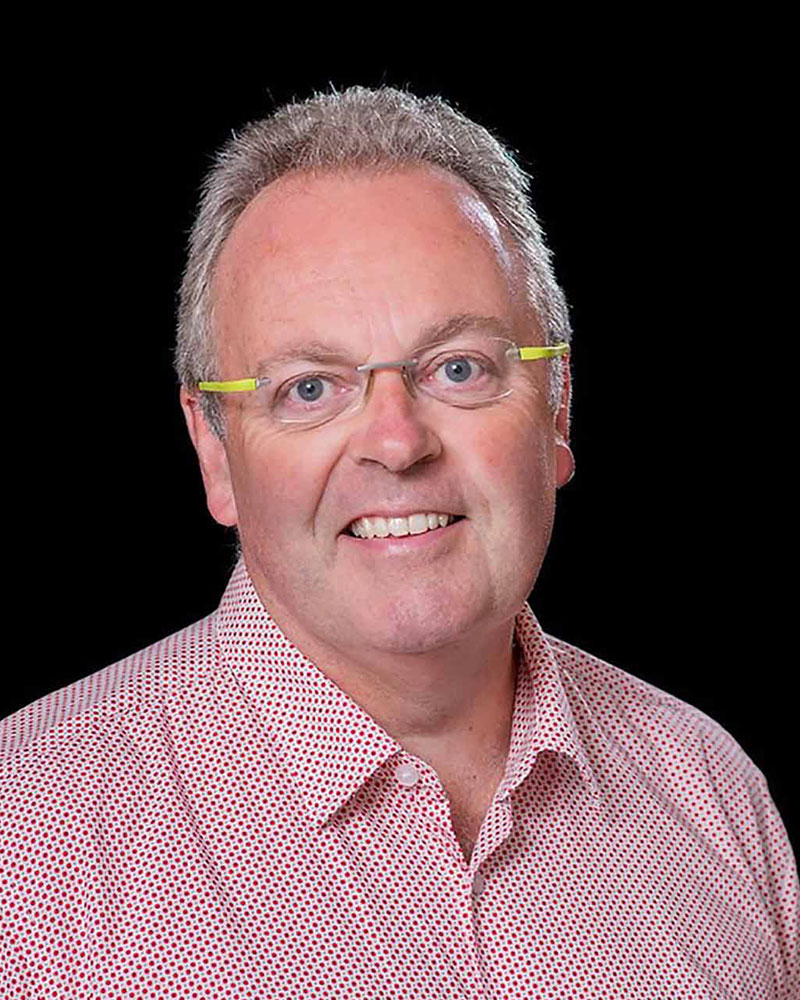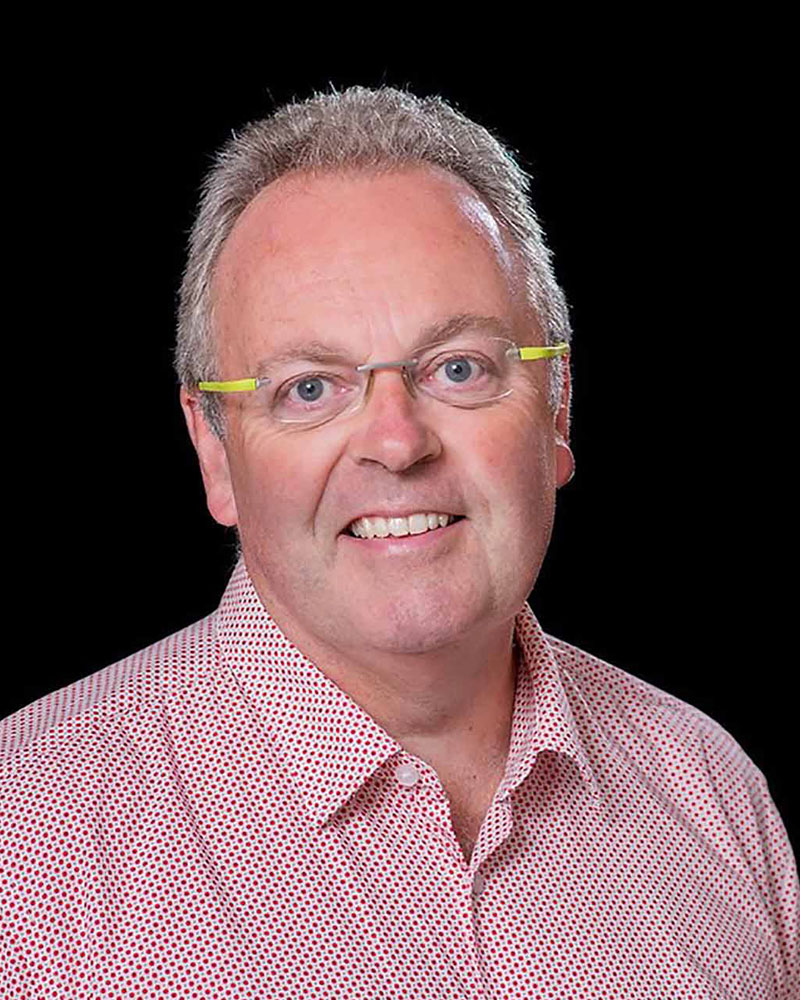 About the Author
Simon Blore works as a consultant for Broadway Malyan, and the name of his company is Blore Design.
Image: Broadway Malyan