The importance of demographic developments cannot be understated in any economic sector. Therefore, it is very clear that the Generation Z becomes increasingly relevant as a target group for the real estate industry. Generation Z includes people born in 1995 and onwards. What consumers in this peer group have in common is that they grew up with the Internet and are well-versed in the resulting possibilities. They are "digital natives". Their standards in regards to retail properties are accordingly high. They expect malls and outlet centers to be equipped with all the technological bells and whistles. The transitions between stationary and online retail need to be fluent. Young brands, cool start-ups, inventive food concepts, as well as action-packed entertainment facilities are mandatory for Generation Z. They appreciate goodies like humanoid robots that greet them with their names. It will be interesting to see which innovations the European retail real estate industry will conjure up for this demanding target group to get them to its locations and have them stay there for a while.
The question of how to generate frequency–from any generation–in retail properties will generally be more pressing in 2019. The offer spectrum will be a decisive factor to meet the demands of customers. Locations in cities tend towards a combination of shops, offices, and apartments. But even outside of inner cities the borders between leisure, work, and living continue to blur. Two types of "shopping-only" centers will most likely prevail: super-regional shopping & entertainment destinations and discount retail parks. The "middle" will have to fight for survival. The same goes for traditional department stores.
Beauty and cosmetics on the rise
What all types have in common is that costumers and their needs will be more in focus, instead of the earlier dominant retailer orientation. Customers will continue to demand more in 2019: more convenience, more engagement, and more originality, including tailor-made special events and payment efficiency. Studying customers' shopping patterns and listening to them will be key in order to determine how to reach them and what message they need to hear. On the other hand, retailers will need to think in terms of emotion-based redesign of experiences besides focusing on processes. In a world where it is not enough to compete just on the basis of products or brands, they must strive to excel with the experiences they offer customers.
There has already been an increase in the leisure and food & beverage offering, as landlords use these avenues to increase dwell time and improve overall experiences. One example for innovation, which will become even more important in 2019, is the beauty and cosmetics sector. Faced with a product that offers little differentiation between brands, retailers and landlords have enhanced their instore engagement to retain customers. Approaches include instore clinics, product advice, and integrating online social media to get inspired by users. In smaller centers there is also some growth in the use of service providers like hairdressers and opticians.
Find out what leading industry-players expect from this retail real estate year in Europe and what the plan to do about it.
---
Grigoriy Pecherskiy
Managing Partner of ADG Group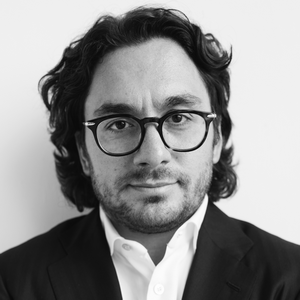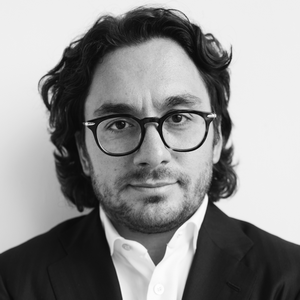 Hyperlocality as the Objective
No matter what the market conditions are – generating traffic to shopping malls is and has always been an issue. Sometimes, however, rather than generating traffic, it is better to put yourself at its heart. Our project – a network of 39 neighborhood centers in Moscow – targets 2.5 million people living within a 15-minute walking distance of our properties. The functional mix of our facilities has been formed as a response to this existing shortage of the quality essential goods, services, edutainment, and F&B offer. We are implementing O2O solutions and focusing on hyperlocality: customer experience, a personal engagement system, and a varied event program to support the local community.
---
Giuseppe Roveda
CEO of Aedes Siiq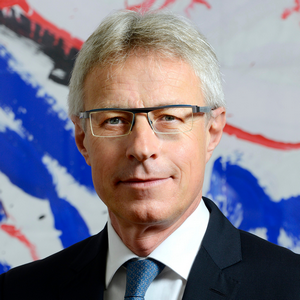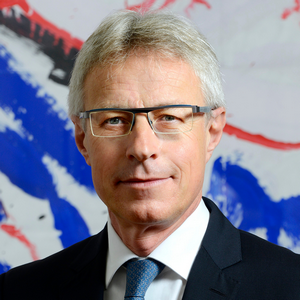 Change of Anchor Tenants
Traditional hypercentric shopping centers are experiencing a necessary period of regeneration. Physical shopping has lost the traction of traditional anchor tenants in groceries and electronics. Feeding the development pipeline with projects conceived for an omnichannel world, able to offer an integrated commercial proposal to respond to an increasingly sophisticated demand from investors, has become a must. Aedes is moving in this direction via the Caselle Open Mall project, in the Torino metropolitan area, adjacent to the airport and to the dedicated railway station, an innovative open mall structure, with a GLA exceeding 114,000 sq m, 25% of which is assigned to non-retail activities, including a National Geographic branded FEC.
---
Neil Barber
Leasing Director of Cain International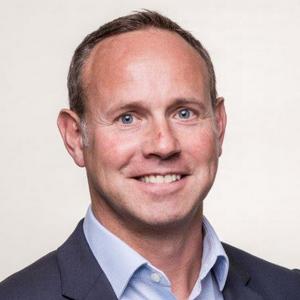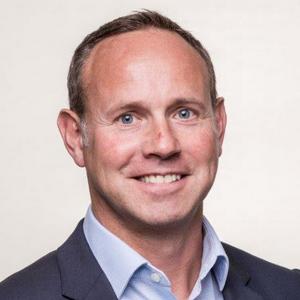 Political Certainty Needed
It would be remiss of me not to acknowledge the challenges being faced by the retail sector at the moment, as traditional retail formats become less and less relevant. However, I do believe there are still reasons to be positive, particularly if the year ahead offers some political certainty in terms of Brexit and the economic climate. Retail definitely still has a place, if you can integrate it into an existing community or mixed-use neighborhood. This is what we are focusing on at Islington Square, which is a mixed-use development. We are looking to knit it into the existing heritage surroundings and retail offer to create a greater sense of place. I also think we will see more brands experimenting with alternative store formats with the rise of tech influencing retailer's strategies with Generation Z's demographic increasingly in mind.
---
Dolores Bañón
Operations and Development Director of Carrefour Property Spain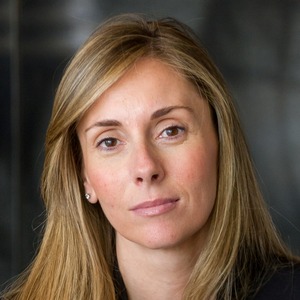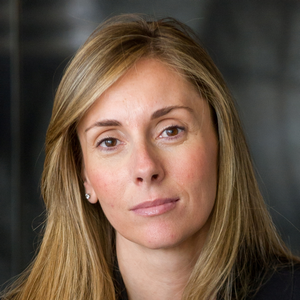 Becoming Builders of Experiences
We will face many different challenges. As a shopping center developer and manager, our first challenge, in the context of change, is to continue bringing value to physical space through the online environment, returning added value to operators, to the owners of the centers we manage, and to the final customer. We are firm omnichannel defenders. In this sense, we strive to incorporate the digital revolution into the physical world, in order to complement it and, indeed, we have been progressing in this direction for some time, with important achievements. We need to become builders of experiences and emotions among our public. The sector's future depends on its capacity to establish an emotional connection between the brand and the customer, equipping it with new values and remaining consistent and true to them.
---
Tasos Vezyridis
Senior Director, UK & EMEA Retail & Logistics research at CBRE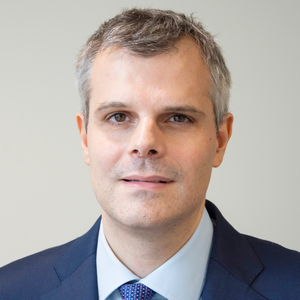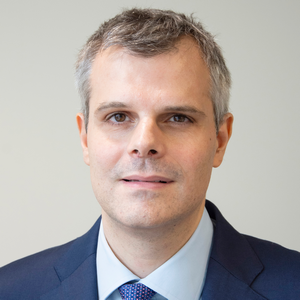 Structural issues causing turbulence
Retail remains a much-scrutinized sector that is starting to adjust to far-reaching changes in consumer behavior. Undeniably, there are structural issues that are causing turbulence for both occupiers and landlords. In 2019 we will see further negative headlines and scrutiny of the sector. However, this negativity has overshadowed a sector that continues to evolve. A strong economic environment with robust consumer confidence will still provide opportunities across Europe despite current challenges. Selectivity will be the key to successful investment. Assets that offer either experiential retail or convenient local amenities are expected to perform best.
Retail investment in continental Europe remains strong and well above the ten-year average, also reflecting the contribution of maturing markets in Eastern Europe. However, negative investor sentiment from the UK and the US is reducing the numbers of buyers in the market. In addition to e-commerce penetration, these two markets are suffering from structural challenges including higher business rates and a heavy reliance on department store anchor tenants. While these threats are not as pressing on the continent, there is nevertheless an underlying level of uncertainty in the sector. As a result, investors are being far more selective in their choice of assets. Assets that appeal to the consumer through experiential or convenience elements will be in demand; interest for the rest will continue to decline.
---
Katharina von Schacky
Global Head of Shopping of Commerz Real and Member of the ACROSS Advisory Board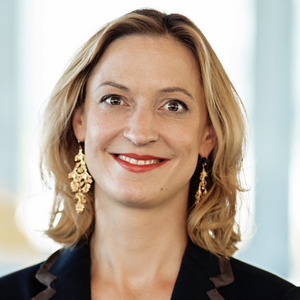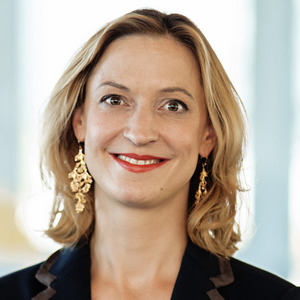 Reinforcement of Cooperation with Tenants
In 2019, we expect further refurbishments of centers that are outdated or no longer in line with user needs. It is even more important than before to sharpen our own positioning as well as that of our tenants. We will continue to strengthen our cooperation and exchange with tenants, especially in the digitization of business models. In addition, we are currently looking at various centers for possible acquisitions.
---
Justin Taylor
Head of EMEA Retail, Cushman & Wakefield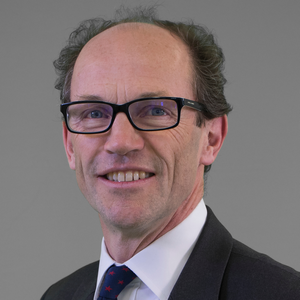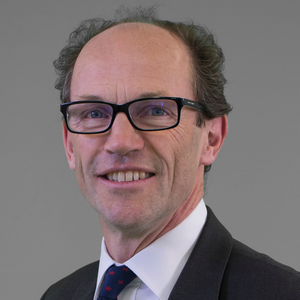 Location Has Never Been More Important
In an increasingly integrated world of convergence between online and offline, I firmly believe that the physical store in 2019 and beyond remains a vital pillar of the customer experience, albeit increasingly resized, reinvented, and reimagined. For investors and retailers alike, location has never been more important – especially for premium retail – and the most successful destinations are adapting to societal and technological change by introducing a dynamic mix of non-retail uses to complement the retail offer. This includes leisure, coworking, apartments, hotels, fitness, food and beverage, and an anticipated increase in healthcare consumerism, which is creating opportunities for exciting new operators and formats to emerge.
---
Zorana Zdrale Burlic
CEO of Delta Real Estate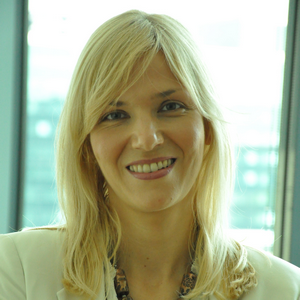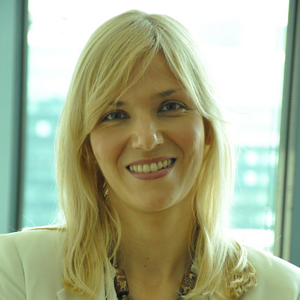 New Malls Featuring "Retailtainment" Concept
Digitalization and online shopping have been changing the retail industry and consumer's behavior. That is why shopping malls are switching from places to shop to places to hang out. A shopping mall is where you can spend a bad weather day or enjoy walking around, finding many ways to entertain yourself and your family. The entertainment part and experiences a mall can offer are becoming equally or even more important than the stores that are present inside. Delta Real Estate is set to open two shopping malls in 2019: Delta Planet Banjaluka, BiH and Delta Planet Varna, Bulgaria. Both will be modern, built with the "retailtainment" concept in mind. Delta Planet in Varna will offer amazing leisure spaces for the entire family. It will be something that neither Varna nor Bulgaria has seen before, and we are very happy to be pioneers in this new shopping mall concept development.
---
Alexander Otto
CEO of ECE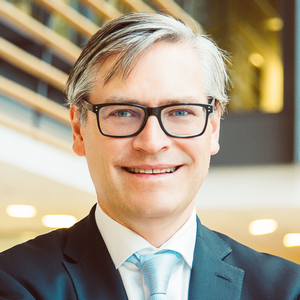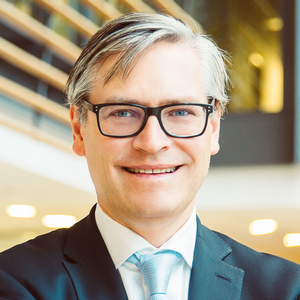 Additional "Digital Malls"
The trend towards omnichanneling is set to continue next year. In 2019, we will, therefore, continue to digitize our offerings and expand our digital platform by extending our "Digital Mall" to additional locations, thus bringing online and offline trade even closer together in our centers. At the same time, we are fully exploiting the strengths of stationary retailing and are continuing to invest in the quality of stay and service at our centers via the continuation of our "At your Service" initiative, the opening of attractive gastronomy and entertainment concepts, such as our "Foodtopia" showcase project at MyZeil Frankfurt, the introduction of new concepts at centers, such as Abercrombie & Fitch and Starbucks Reserved, and our ongoing refurbishments – for an even better shopping experience.
---
Jörg F. Bitzer
Division Manager Retail Properties at EHL Immobilien GmbH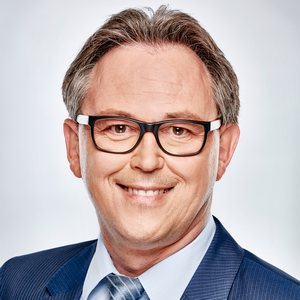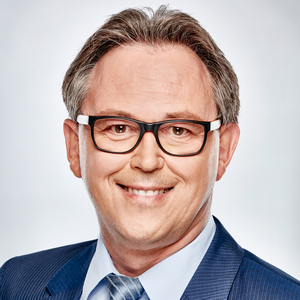 Concept, concept, concept
For the shopping-center year 2019, we expect that the trends of the past years will continue. This means that shopping center will establish themselves as 'third locations' for social interactions, instead of being mere sales areas. 'Concept, concept, concept' will become more important for shopping center operators than the previous mantra 'location, location, location', whereby individual concepts will provide sustainable frequencies. 'Experience instead of shopping' will become a prevalent trend because recreational value cannot be replaced by online retail. Last but not least, regionality will replace the 'more of the same" approach. We at EHL are looking forward to a challenging and exciting year, in which we will continue to support many retailers during their market entry in Austria!
---
Tibor Tatár
CEO of Futureal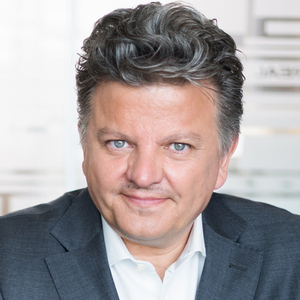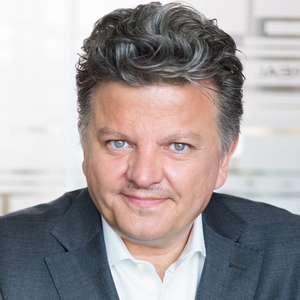 Demand for next breed of shopping centers in CEE
The continuously growing wages and retail spending in CEE will continue to create a demand for the next breed of shopping centers to satisfy the needs of all generations. In 2019, a successful retail project will need a well-balanced mix of fashion anchors, leisure, entertainment, and food components as well as outstanding visibility, location and up-to-date design, and digital solutions in order to create an exclusive customer experience. Futureal will continue the construction of Etele Plaza, the first smart plaza in Budapest with full capacity that was designed to meet the latest trends of the market.
---
Bill Kistler
Executive Vice President & Managing Director – EMEA of the ICSC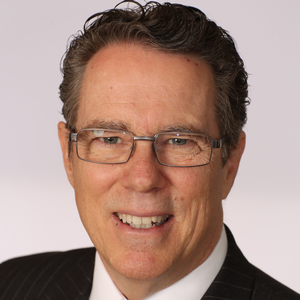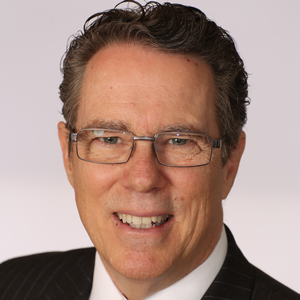 Unknown unknowns
The opaque 2019 crystal ball is a perfect metaphor Donald Rumsfeld's immortal quote: "1. There are known knowns; things we know we know, known unknowns; 2. Things we know we don't know and 3. Unknown unknowns; things we don't know we don't know". 2019 has more than its fair share of unknown unknowns. After all, we know the disruption wrought by ecommerce, struggling retailers, a changing tenant mix etc. Harder to predict are how Brexit, tariff or real wars, rising populism etc. will disrupt our world. Time to "Keep Calm and Carry On" or tie yourself to the mast and enjoy the storm!
---
Klaus Mennickheim
Managing Partner of iMallinvest Europe GmbH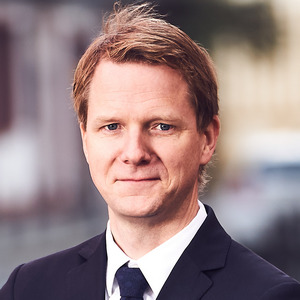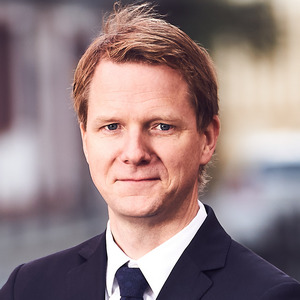 Focus on Retail Asset Management
While traditional shopping malls have to reinvent themselves to remain competitive, the industry focus for 2019, and beyond, will clearly be on the identification of suitable asset management initiatives and repositioning projects. What will the consumer needs of the future be? Defining valid answers to this question is a highly complex matter, which requires motivated professionals and innovative minds combining both analytical skills and creative ambition. We see established players rethinking their involvement in the industry. New business models will fill this space.
---
Rainer Kundörfer
Managing Director of Kundörfer Consulting GmbH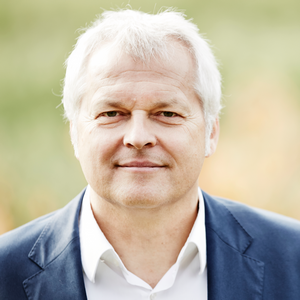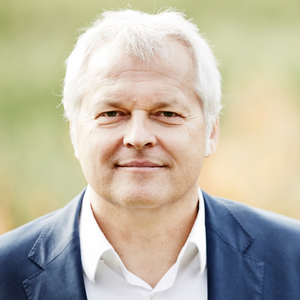 No Quick and Easy Solutions for Repositioning and Refurbishment
On the advisory side, intensive support in modern and site-specific repositioning and the refurbishment of local and small to medium-sized shopping centers and retail parks will become increasingly important. The largely reduced space requirements of retailers and the reluctant demand of space seekers, which specifically affects some sectors, such as gastronomy or discount stores, require a higher level of consulting intensity. The new situation and the frequently diverging goals of potential partners require increasing mutual understanding and intensive discussions in order to lead to overall success. The customer, be it the consumer or our business partner, must still be seen as a human being against the background of, or despite, all the technological innovations available in the shopping center business.
---
James Cons
Managing Director of Leslie Jones Architecture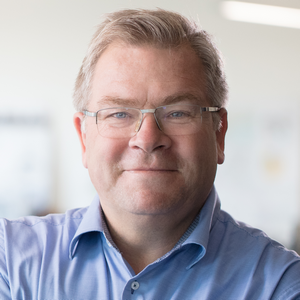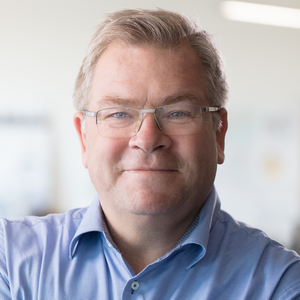 Repurposing Town Centers
2019 will be a year in which we see a growing trend towards the repurposing of our town centers and high streets. Local authorities are increasingly playing significant roles as owners and custodians of these town centers to develop alternatives to the typical retail model in order to prevent places from becoming unloved desolate ghost towns. None of this will happen overnight, but the journey has started as the industry explores what works for their various situations, locations, communities, customers, and shareholders. What has become clear is that we will exist in more symbiotic relationships, with needs and wants through the value chain much more aligned. A diverse offer will be rewarded and defined by customer loyalty created by customer service, quality, and differentiation of place. There is no one-size-fits-all approach, and the time has arrived for a new recipe that celebrates local needs, wants, hopes, and expectations.
---
Henrik Madsen
Managing Director Northern Europe of McArthurGlen Group and Member of the ACROSS Advisory Board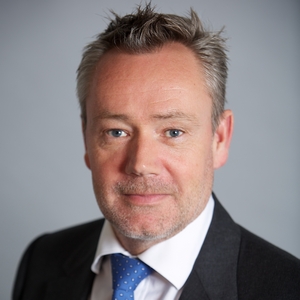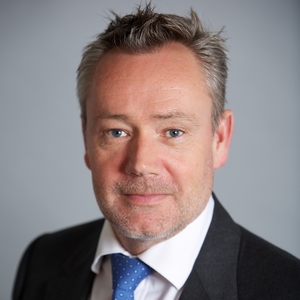 Improvement of the Customer Journey
In 2019, we will continue to offer unique shopping experiences and exceptional quality to the 90 million guests who visit our Designer Outlets. To meet the growing demand from shopping enthusiasts and tourists for attractive shopping destinations, we are investing 1 billion euros over the next three years in four new centers and seven expansions, with our first center in Spain, McArthurGlen Designer Outlet Málaga, opening next year. In addition to expanding our portfolio, we regularly invest in technology in order to improve the customer journey every step of the way, thereby creating seamless experiences for our guests that increase both visitor numbers and revenue for our brand partners.
---
David Jackson
Fund Manager at M&G Real Estate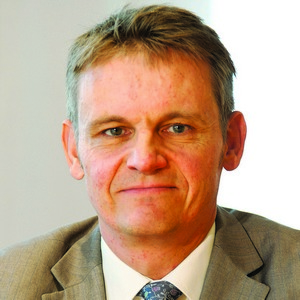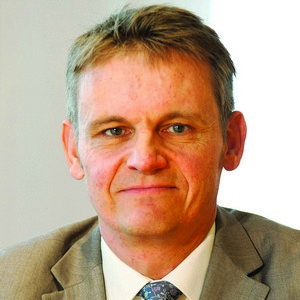 Still some good opportunities
2018 has seen much debate about the future of retail property however our view is there are still some good opportunities to be had across Europe. Looking ahead to 2019, we will continue to target attractive opportunities on a sub-market level, focusing on leading cities rather than countries. Dominant retail assets remain high on our agenda for next year, particularly those located in prime city center locations which benefit from high levels of tourist footfall. Similarly, we see significant value in defensive food stores which we believe will produce secure, predictable income streams as part of long-dated sale and leaseback deals in 2019 and beyond.
---
Thomas Mark
President of MK Illumination Group and Member of the ACROSS Advisory Board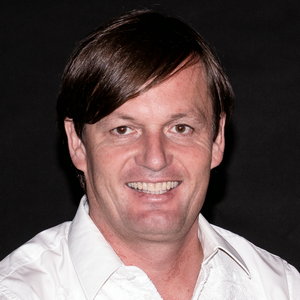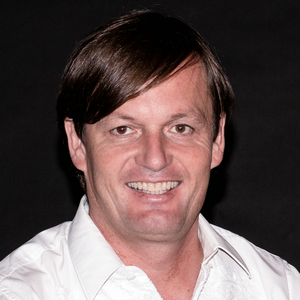 Adapt or Fail
In 2019, shopping centers will become better at offering experiences through multiple, interlinked channels, because customers will continue to demand "more": more convenience, more engagement, and more originality. Centers of the future will have to adapt or fail. At MK Illumination, our role is changing, too: In addition to offering our well-known products and solutions, centers will be able to work with us to access insights and industry best practices to create a mix of on-demand and immersive, curated campaigns, with festive lighting at their core.
---
Sebastian Sommer
Marketing & Retail Director Europe of Neinver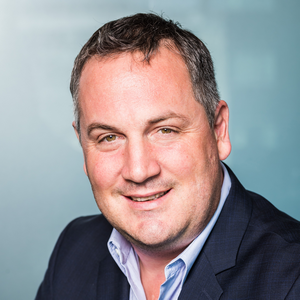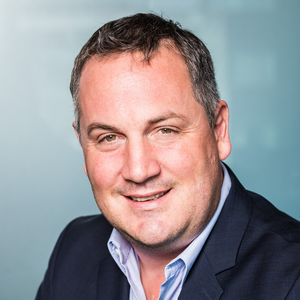 Growth in a More Moderate Way
One of the main elements impacting our industry is demographics, as millennials become the largest consumer segment worldwide. Outlet centers will have to evolve to increase the leisure component, and they will also have to introduce younger brands, think about access and transport to the centers, and incorporate new technologies to connect with a digitally savvy consumer. With strong competition and brands focusing on the best performing sites, specialized management and operators' capability to support brands' values, as well as refurbishments of current schemes, will continue to gain ground. Regarding new projects, outlet space will continue to grow, but in a more moderate way and in carefully selected locations.
---
Alex Morar
CEO of NEPI Rockcastle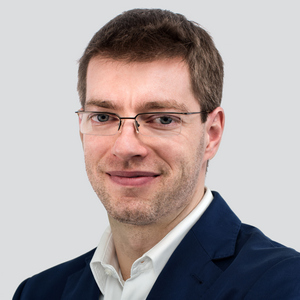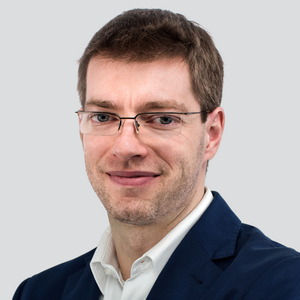 Functional and Experiential
As technology and the rise of experience economy transforms retail, our focus in 2019 will be on the continued development of projects that are both functional and experiential. Consumers' expectations are the driving force, and we are committed to further delivering lifestyle centers that integrate a mix of international and local retailers as well as various entertainment options adapted to each market. An innovative design and diverse in-store experiences will also contribute in essential ways to making our shopping centers regional destinations. We have translated this vision into our most currently delivered projects, located in Serbia, Poland, and Romania, and will continue to do so next year with new planned projects and expansions across CEE. In terms of results, our sales have shown strong YOY increases, outperforming the average country outcomes in the areas in which we operate, and I am confident that we will continue to grow.
---
Maria Rognerud
Retail Development Director bei Oslo S Utvikling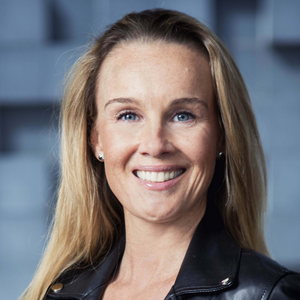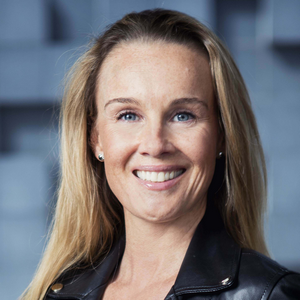 Increased importance of leisure, culture, and F&B
As high streets and shopping centers are facing some of their biggest challenges yet, the best retail is not necessarily found in traditional places. Mixed use developments, which have an inherently strong footfall due to their working and residential population, have a unprecedent potential to act as truly vibrant and attractive areas. Bispevika, which is currently the largest waterfront mixed use project under development in Europe, is not an exception to that trend. In 2019, we will continue to see the increased importance of experience and with it an ever-larger focus on leisure, culture and, not least, food and beverage. Reflecting this trend, we have laid a strong foundation for Bispevika with the signing of Norway's only three-star Michelin restaurant Maaemo and will continue to sign other exciting operators across different sectors.
---
Radosław Knap
General Director of the Polish Council of Shopping Centres (PRCH)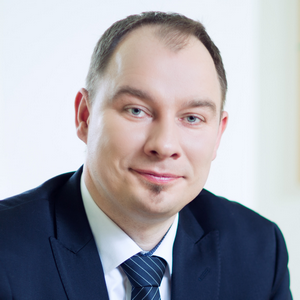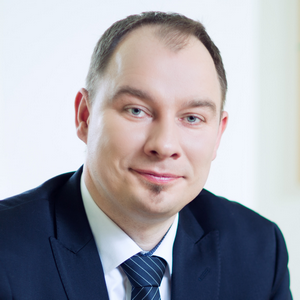 Challenges for landlords, asset managers and retailers
Changes, which have been happening on the retail market over the last couple of years, are very dynamic. Polish retail real estate is still modern but already going thought many redevelopments and changes, which allow to increase the value of assets. I hope that Poland will stay as a leader in CEE in terms of investment value and more Polish brands will also expand internationally. There are obviously some challenges, which landlords, asset managers as well as retailers have to face and react quickly. They are primarily related to the pace of development of new technologies, but also with Sunday trade limitations or shift of consumer habits particularly of young generations. On the other hand, such situation creates many opportunities for development of assets and companies, which are able to adopt to these circumstances and take advantage of them.
---
Marcus Wild
CEO of SES Spar European Shopping Centers and Member of the ACROSS Advisory Board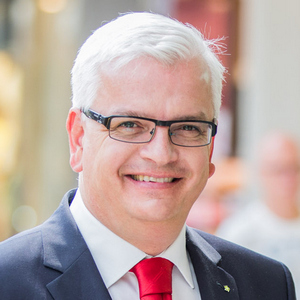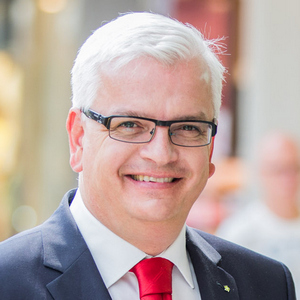 Future Shopping
The future of brick-and-mortar retail lies in experience, service, individualization, and mixed-use offers. The trend is set to continue in 2019. For many years, SES shopping centers have defined the essence of an experience center: Tailor-made special events, individuality in the shop mix, and cooperation with start-ups have made our hotspots unique. This also applies to new projects such as Šiška Shopping Center in Ljubljana, which is scheduled to open in 2020 on 32,000 sq m of GLA, with the most modern Interspar in Slovenia and a focus on experiences. Innovative projects, such as the managed aspern high street at Vienna's Seestadt, will be expanded: Step by step, the Seeparkquartier will be added, to ultimately comprise 7,000 sq m of retail spaces with 28 local supply shops and an even larger gastronomy offer. In 2019, SES will bring Irish fashion label and visitor attraction Primark to Slovenia, where it will open its first branch at Citypark Ljubljana.
---
Markus Pinggera
Managing Director of Supernova Group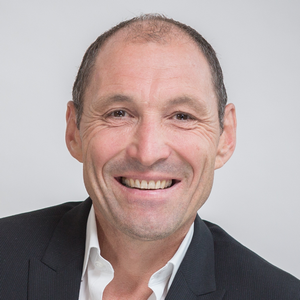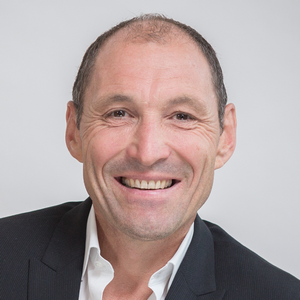 Croatia and Slovenia as Core Markets
In 2019, we will continue to work on strengthening our market positions and improving offerings and amenities at all of our retail properties and brands in the region, especially in our core markets of Croatia and Slovenia. In 2019, we are planning to renovate 10 Mercator shopping centers that we have recently taken over. We will intensively work to improve the tenant mix offer of these properties, the amenities, and the management service. We would also like to announce the opening of the completely new and revitalized Branimir Center in Zagreb, in the first half of the 2019. This unique multi-use complex comprising a Canopy by Hilton hotel and a completely new mall will be largely focused on experience and leisure. In 2019, we are also planning to start the reconstruction of lifestyle shopping center Kaptol in Zagreb as well as the expansion of Supernova Rudnik shopping center in Ljubljana, which will be expanded by an additional 20,000 sq m and add 60 new shops in 2020. At Supernova Zagreb Buzin shopping park, our offer will be enlarged, and expansions of the existing Supernova Sisak East and West retail parks and Supernova Nova Gorica shopping center are also being prepared. The offer on the first floor of Supernova Slavonski Brod shopping park will also be expanded, and new tenants will be added in the second half of 2019. We are also planning to start construction on a retail park in Sibiu, Romania, which will have a surface area of 15,000 sq m. Due to our focus on customer satisfaction and strong service levels for all Supernova projects, we expect 2019 to be a successful year for our tenants as well as our end consumers.
---
Andreas Hohlmann
Managing Director Germany of Unibail-Rodamco-Westfield (URW) and Member of the ACROSS Advisory Board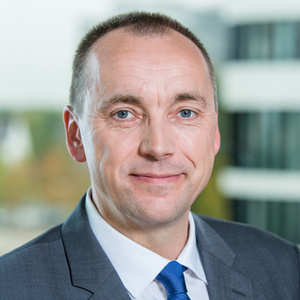 Special Focus on Leasing, Marketing, and Project Planning
The industry has seen substantial changes in recent years. At URW, we continue to roll out the Group's strategy. As the premier global developer and operator of flagship shopping destinations, we will further deploy our approach in Germany, with a special focus on leasing, marketing, and project planning. Moreover, we look forward to meeting substantial milestones with respect to our two development projects in Hamburg and Osnabrück as well as our seven current refurbishment projects. We expect a very exciting new year with many highlights.
---
Otto Ambagtsheer
Chief Operating Officer von VIA Outlets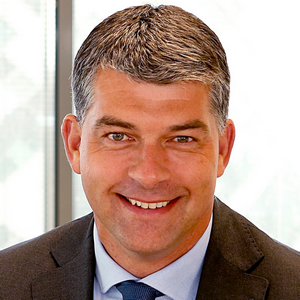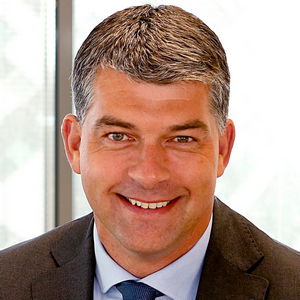 Outlets as safe haven
Now the only sector apart from online still seeing strong growth, outlets have become a safe haven in a turbulent retail sector, with brands considering them an essential sales channel. Outlets will continue to grow in popularity in 2019, making it crucial for them to continue transforming from transactional to experiential places. As the newest and fastest growing owner operator of outlet shopping destinations in Europe, VIA Outlets have announced a €29m remodeling and extension program that features extensive works across our Sevilla Fashion Outlet in Spain and Wroclaw Fashion Outlet in Poland – and an extension of Hede Fashion Outlet in Sweden.
---