The focus on going green can save money, attract customers, and provide a new competitive advantage. In fact, research has shown that 84% of consumers seek a positive environmental commitment with the companies they do business with, and 80% of consumers consider a company's environmental and social responsibility before making a purchase.
Diving into the Complex World of Labels
Sustainability is impacting the value of buildings, whether it is in the process of being built , or if it already exists. In the same way, standards like this play a big role in the decision-making process for fund managers and investors.
During the last decade, a great number of certifications in green building design has been developed, in order to decrease the carbon footprint by making buildings more efficient in energy management, helping to reduce waste and in general to improve peoples' quality of life. Certifications apply to new construction projects as well as properties in operation.
Safe Asset Group came up with a comprehensive overview of certificates:
Click on image to display larger version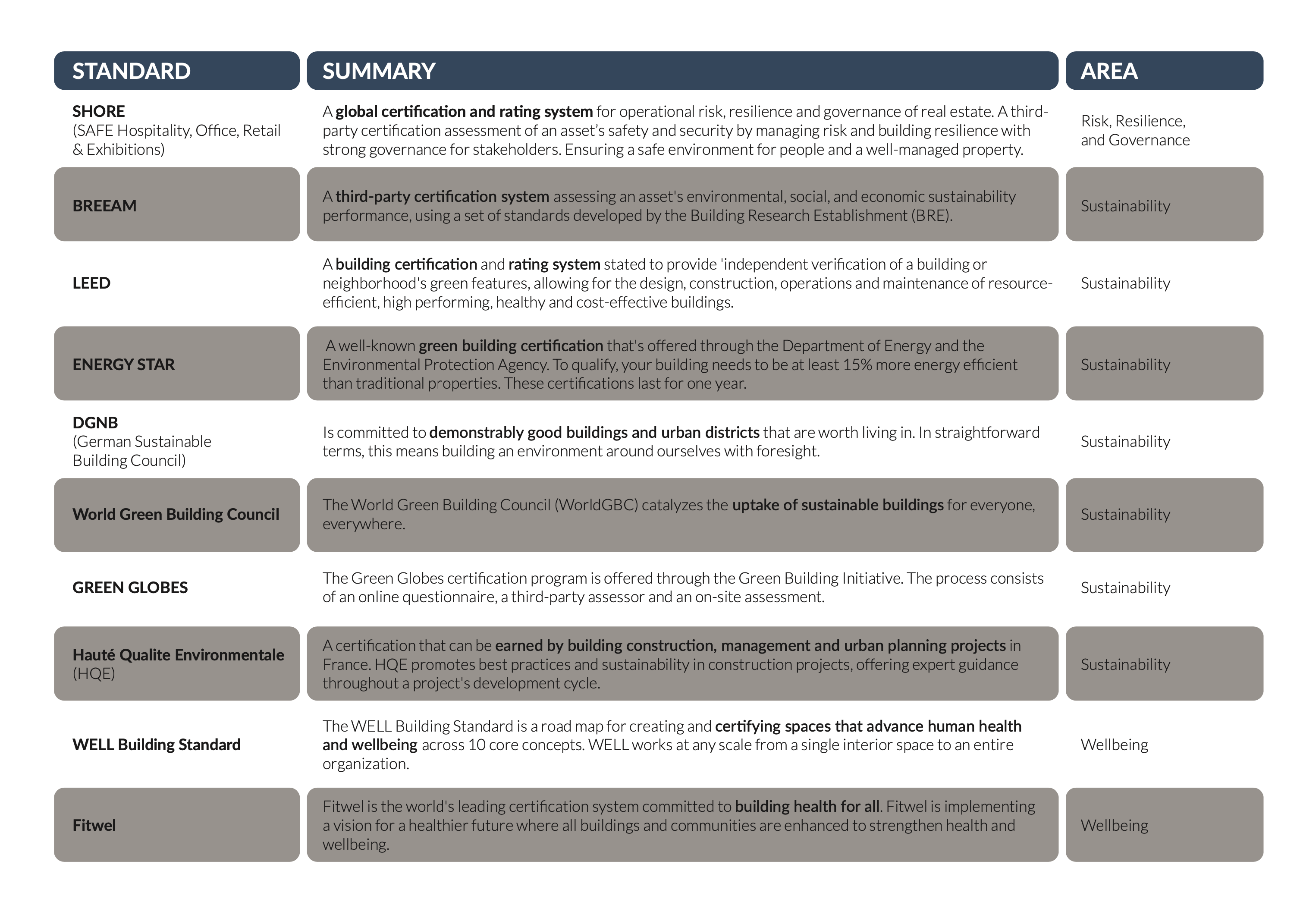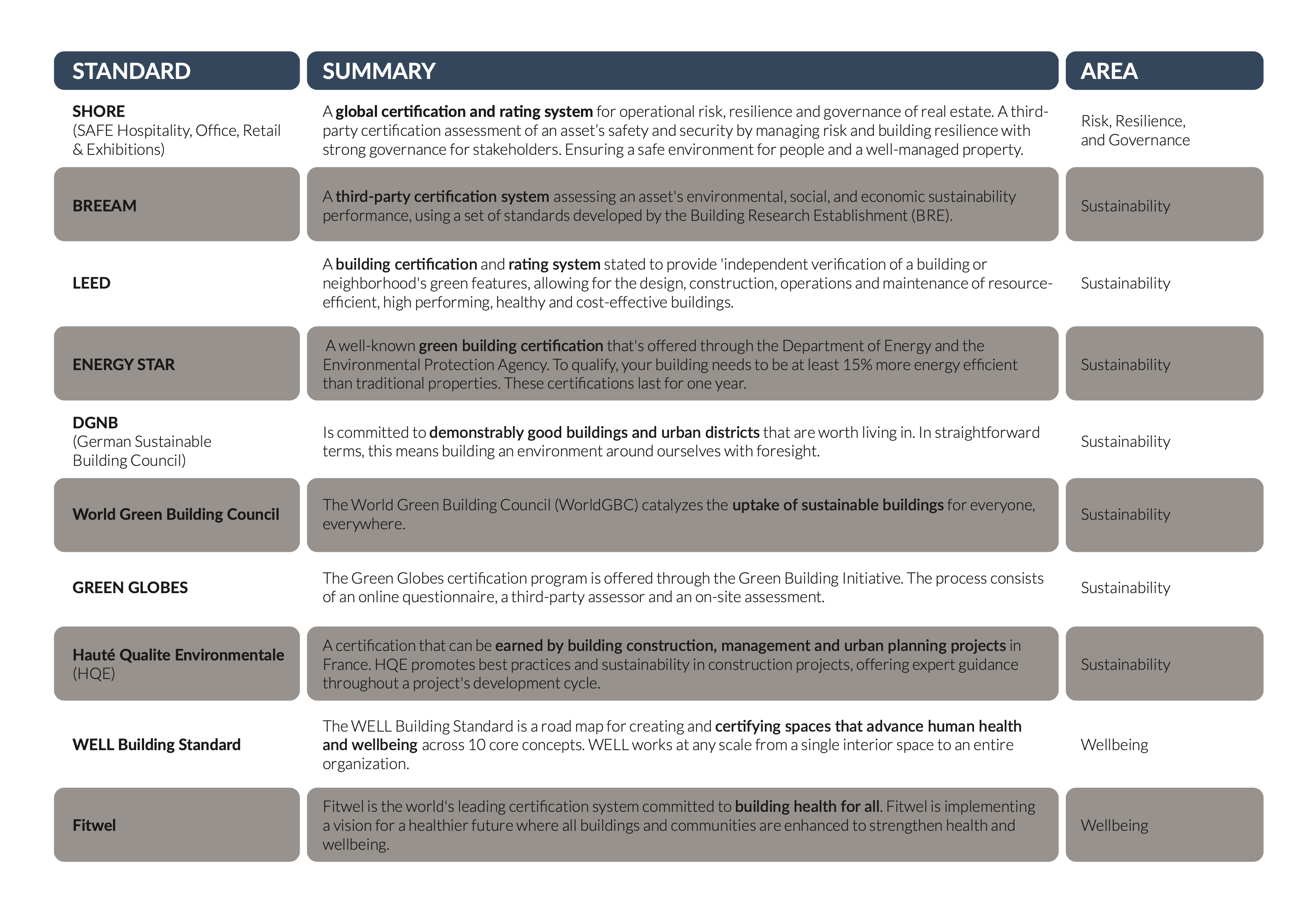 Learn more about sustainability within the placemaking industry in our current ACROSS issue.