Westfield London launched the UK's first "The Trending Store", an AI-powered fashion boutique of the future. It was open from 3 to 7 July 2019, stocking fashion-forward looks based on what was trending across social media in real time. As the worlds of online and offline retail blend and inspire each other further, Unibail-Rodamco-Westfield (URW) – via its How We Shop research platform – looked toward the future with this one-of-a-kind concept. "The Trending Store" combined the smart trending intel of online shopping and fashion influence with the "IRL" human interaction of traditional shopping for the first time. All proceeds will go to the Save the Children charity in its centennial year.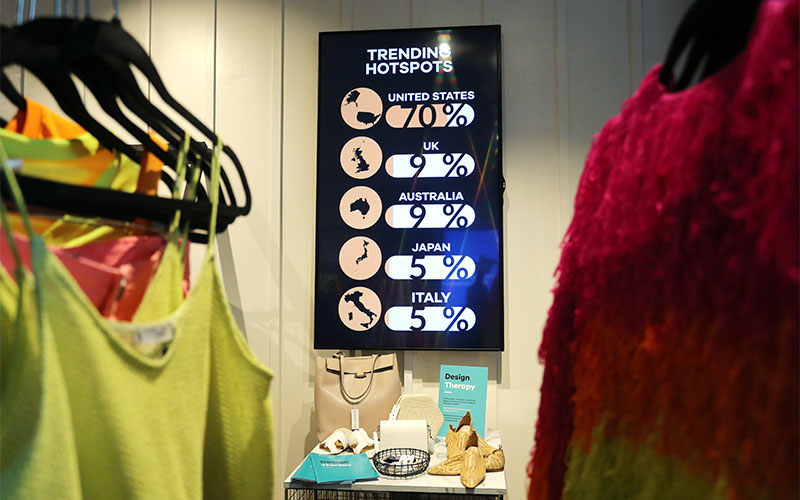 URW partnered with AI trend expert NextAtlas to create the store. Using the power of machine learning, NextAtlas was able to predict breaking trends before they happened by monitoring more than 3 bn data points of over 400,000 global "trend innovators" and by analyzing both visual and textual content from social media sources. The trend data was then transmitted to a team of stylists, who then sourced items in demand from Westfield London retailers, including Topshop, Reiss, Whistles, Lindex, and Stuart Weitzman, to house within "The Trending Store" space. Each trend was presented via mood boards and insights on Ultra HD screens. Westfield London identified some of the emerging trends that were featured:
Romantic Heroines
This trend represents a revival of the romantic aesthetic as a reaction to the recovery of femininity, and it has a new role in today's political and social landscapes. This trend consists of voluminous dresses featuring floral and maximalist patterns. Many romantic heroines were spotted wearing voluminous sleeves and romantic prints at the Glastonbury Festival.
Dystopian Fashionistas
Dystopian TV shows – from "Handmaid's Tale" to "Black Mirror" – continue to appear on screens, and fashion seems to reflect both small and big screen obsessions that emphasize a future of uncertainty. This trend centers on a city dweller's need to be able to react and promptly adapt to an extreme and flexible landscape in which they are always alone, yet constantly connected. This trend also sees environmentalists, the main drivers of this trend, address issues such as pollution as masks and respirators have begun to be worn as "cool" accessories. The trend, which also consists of military-style apparel, has seen growth.
The Trending Store. Credit: URW
Design Therapy
This trend involves an aesthetic that conveys the feeling of being gently protected in a world in which people are overexposed to the digital ecosystem. Non-glossy, stain-finished, and nuanced-color items fall under this trend, which is most loved by those who are health conscious as well as design lovers. This trend's hotspots are located in the US, the UK, and Australia. Lily white, barely pink, and light blue are key design therapy colors.
Katharina von Schacky, Global Head of Shopping at Commerz Real and Member of the ACROSS Advisory Board, commented: "Westfield London has once again demonstrated its leadership in the areas of innovation and the setting of standards regarding future shopping experiences. Even though everybody can follow the latest fashion trends online and in real time these days, for example, by following influencers, the process is just as time-consuming as trying on products and possibly returning them. This marks the starting point of 'The Trending Store' concept, and it makes life very easy for consumers. This is the way forward."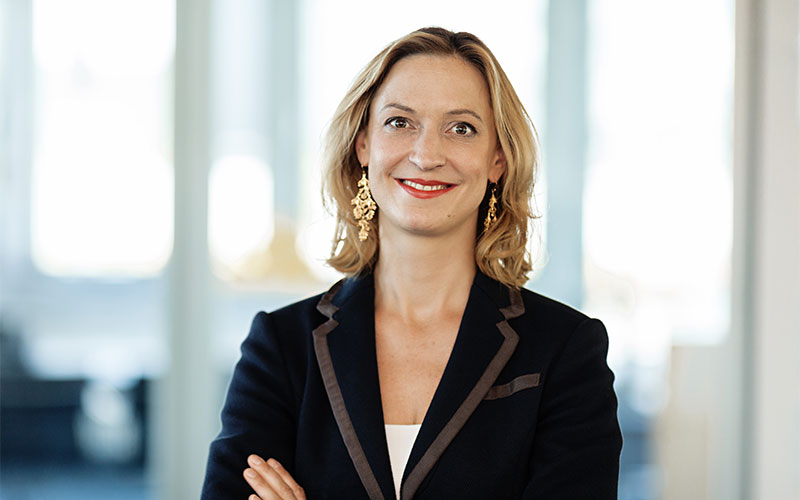 Fifty percent of Westfield London belongs to the portfolio of hausInvest, which is a Commerz Real open-ended real estate fund. The mall celebrated its 10th anniversary in 2018. Since its opening, it has welcomed approximately 250 million visitors, increased visitor footfall by 21%, and generated retail sales of more than 8.6 billion pounds. Following its extensive expansion, which was completed in 2018, it is now Europe's largest shopping center, covering a total of 240,000 sq m of retail area and counting 450 stores as well as some 5,500 parking spaces.