ACROSS: Please give us a brief overview of the FİBA Group.
YURDAER KAHRAMAN: The FİBA Group, as a global player which is headquartered in Istanbul, is comprised of approximately 70 companies in 12 countries, employs roughly 13,000 people, and has a total asset value of 15 billion dollars. The companies include Credit Europe Bank, which is based in Amsterdam, Credit Europe Leasing, the Turkish Fiba Bank, Fiba Life Insurance, and Fiba Energy. We also own a university in Istanbul as well as a 5-star hotel, Swissotel The Bosporus. In terms of retail, the FİBA Group holds the master franchise rights for Marks & Spencer, Banana Republic, and Gap for Russia, Turkey, and Ukraine. We operate close to 200 associated stores. Then, of course, there is FİBA Commercial Properties …
ACROSS: … where you have served as CEO for the last seven years.
KAHRAMAN: That's right. FİBA Commercial Properties operates in Turkey, China, Romania, and Moldova as well. There are 10 shopping malls, five office buildings, four residential properties, one hotel, and two cinemas in our portfolio. More than %60 leasable area of our projects are located in CEE countries and China. Having an investment is not enough to grow as a sector player but improvement of the investment is. That is why we are creating value, employment, a chance to experience the newest trends in the city that we had operations going on. This impact can be easily understood from the awards that we are being honored such as, Hermes Creative Awards, European Property Awards with our current and renovated projects as well as our event management skills. We are, therefore, active in various real estate areas and have a broad base.
ACROSS: How are your properties further developed?
KAHRAMAN: Many become mixed-use, with a mall often serving as the starting point. Depending on the conditions at the respective location, an office, residences or a hotel is added. That was the approach we took in the Moldavian capital, Chisinau, for example. Our 27,000-square-meter Malldova Shopping Center was expanded to include an office building as well as a Courtyard by Marriott Hotel. In doing so, we created synergies and strengthened the location, thereby opening up room for investment. We took a similar approach in China – in Shenyang in the northern part of the vast country. A hotel and an office building were added as a part of the expansion plan next to our existing 115,000-square-meter Starmall Shopping Center. However, we exit the hotel and office to a Milesian group. Starmall is still under our portfolio as a very successful shopping center with almost 98,7 occupancy rate. What needs to be understood is that you have to be prepared to exit in a real estate sector when the time is right.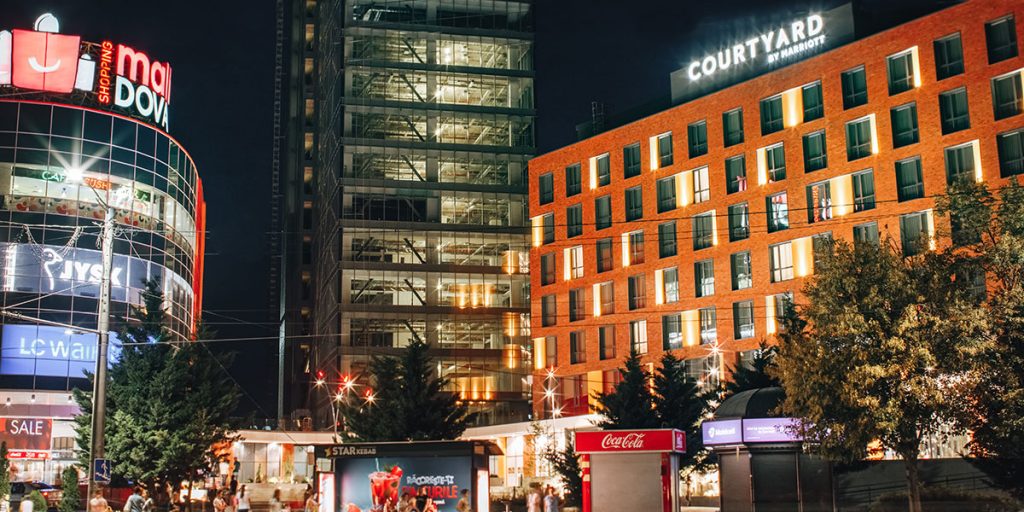 ACROSS: Can you give a Romania-specific example?
KAHRAMAN: Yes, the Plaza Romania in Bucharest, where there is a strong competition. We reduced the retail space of that mall from 50,000 sq m to 40,000 sq m in favor of office space. This measure proved successful, because we simultaneously expanded the range of restaurants. The food court is always extremely well frequented. We have developed considerable expertise in the conversion of shopping centers.
ACROSS: What activities are you currently engaged in in Romania?
KAHRAMAN: Intensive residential construction. Our fourth project has just started. We are currently constructing and planning 2000 new, high-quality apartments. We are also quite successful in this segment, which is why we have established corresponding companies. We are presently reviewing additional residential opportunities. We will most likely to have a total of at least eight residential projects in Romania within the next two to three years.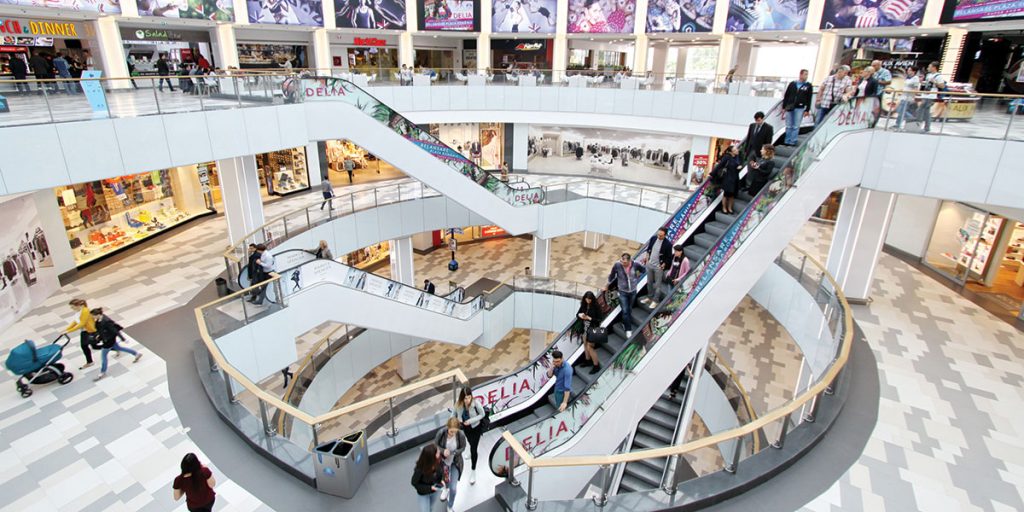 ACROSS: Let us now turn our attention to Turkey.
KAHRAMAN: We work closely with the German Metro Holding in that area. Specifically, Metro Properties is our partner for four shopping malls, each of which is approximately 98 percent leased. In turbulent times like these, such a figure constitutes a very good level. In order to maintain this level, we must continuously develop our properties and invest accordingly. This is the case in Adana in southern Turkey, the country's fifth largest city with a population of approximately 2,5 million. We expanded our M1 Adana Mall by 20,000 sq m to 90,000 sq m. Among other tenants, an H&M and an IKEA pick-up store were added as anchor tenants.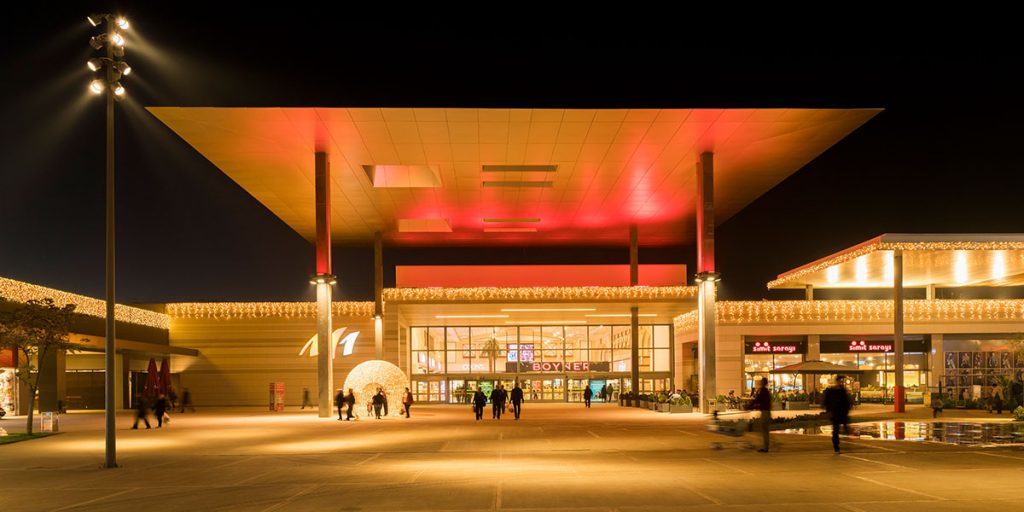 ACROSS: Regarding H&M and IKEA: You obviously maintain close contact with retailers.
KAHRAMAN: Of course. We introduce retailers to China, Romania, Moldova, and Turkey. In general, we are able to achieve positive effects across national borders thanks to the Group function that FİBA Holding provides us with. After all, we are not just a real estate company, but – as previously stated at the beginning – we are financially strong as a global investor.
ACROSS: What plans do you have in terms of your portfolio?
KAHRAMAN: We intend to further expand it. In light of that fact, we are constantly evaluating projects or properties in Eastern and Western Europe that are both compatible with our strategy and that we can expand or optimize and subsequently effectively manage.
ACROSS: Talking about management: You have recently started a management company, haven't you?
KAHRAMAN: Yes, FİBA Commercial Property Management. We now also offer shopping center management, leasing, marketing, asset and facility management, design, construction, human resources, etc. for third parties. Those services are in high demand, especially due to our experience as both landlord and management company, which gives us a good understanding of both sides. We are an interesting partner for owners who cannot capable enough to operate their malls with full of knowledge that is required. In 2019, the year FİBA Commercial Property Management was founded, we took over the management of two centers. More are due to follow.
ACROSS: You mentioned the trend towards mixed use earlier. Is this trend likely to continue?
KAHRAMAN: That will depend on each country. In Germany, for example, municipalities keep a very close eye on cities. The question always arises as to how much more retail trade, including additional functions, can be absorbed. If a city with one million inhabitants features a strong high street, e.g. two malls, and a retail park, an additional mixed-use mall measuring 50,000 sq m,then it will usually be rejected.
In Turkey, however, the situation is such that many shopping centers are located in the immediate vicinity. An additional "normal" mall would not stand up to such competition. Therefore, we are currently planning a project in Istanbul that will include a 20,000-square-meter local supply mall, an hotel, office space, and residential units. This will enable us to create synergies from which we ourselves will benefit.
ACROSS: What effect has online shopping had?
KAHRAMAN: Competition in the form of online retail has changed the size of brick-and-mortar retail. In the past, a consumer electronics retailer required 5,000 sq m to 7,000 sq m of retail space. Today, 1,000 sq m to 1,500 sq m is sufficient. The square meter requirements have to, therefore, be modified in order to achieve the necessary return on sales. These days an increasing proportion of consumer shop both online and offline. I believe into synergies of both rather than a substitution of offline. Physical stores exhibit many advantages over online stores. At the same time online has its own advantages. New functions reconversions of mall areas better and fast services, setting new trends and establishing an efficient digitalization concept for the respective real estate will definitely add values to existing and future malls.
ACROSS: What needs to be considered when planning shopping centers?
KAHRAMAN: It is important to remember that complex mall structures play a major role in terms of levels and car parking. If you build e.g. a 4-level center that includes three underground levels as well as one or two parking levels on top, there can be challenges and problems created upfront. Firstly, high costs will be incurred, and secondly, interaction within the mall will be complicated. It is difficult to optimize such things afterwards. In 2020, retail properties will have to be meticulously planned. In most cases, one or two floors of space with an open parking area should be sufficient. Unfortunately, it is clear that buildings constructed in city centers will continue to grow in height. In such buildings, the fourth and fifth levels usually suffer from severe footfall problems. As a rule, attempts are made to counteract this by means of concepts such as fitness centers and play rooms – often without success. In my opinion, there is a general change in scale as well as in the complementary functions.
ACROSS: How long do shopping centers typically remain in your portfolio?
KAHRAMAN: We are not a pension fund with a holding period of three to four decades. On average, we sell our properties after 10 to 12 years. However, if we receive a good offer earlier, we do not say no. It depends on the potential buyer's profitability options for himself apart from our perspective. If positive effects can be achieved for both parties, we do it. The same applies to plots of land. We also part with a plot if the market situation changes and we no longer see any point in putting a mall on it.
ACROSS: Moving from selling to buying: How many offers do you receive on average?
KAHRAMAN: Every month, three or four shopping center offers land on our desks both for to manage and purchase. We carefully evaluate and analyze every one of them. In most cases, we find that an acquisition makes no sense. This is, on one hand, due to the fact that we do not operate in a naive manner. On the other hand, quality always takes precedence over quantity for us. It is not our aim to have as many malls as possible in our portfolio. When we carry out an acquisition, we attach great importance to creating synergies and being able to further develop the property. After all, we are also responsible e.g. to regional and international retailers such as Inditex, IKEA, and LC Waikiki. This responsibility is likewise something that we bear in mind whenever we sell a property. We attach great importance to ensuring that a property that was in our possession is not run down.
ACROSS: Do you recommend buying in Turkey?
KAHRAMAN: In my opinion, Turkey has extremely well-functioning and sustainable real estate projects which are globally awarded and increased values over the years. Another fact is that the country faced different geographical and/or economic challenges but went out of these always stronger than before. I had a conversation with a global investor not too long time ago. He asked me how I rated investments in the country. At that point, I reminded him that he had been considering buying a mall for 400 million dollars five years ago. Back then, the price was too high for him. Now, prices are much more accessible. In addition, there is a great deal of potential in Turkey that can be exploited – for example, in the highly competitive city of Istanbul, where shopping centers and mixed used projects are replacing shopping streets.
ACROSS: In a nutshell: What are the strengths of FİBA Commercial Properties?
KAHRAMAN: Thanks to our international experience, we are top-notch experts when it comes to refurbishment, re-commercialization and reconvention. For example, we know, from China, what is emerging when it comes to working with online platforms. Trends such as those have not reached Europe yet. However, such trends need to be considered in order to answer the question of whether or not a property should be retained. In terms of sustainability, we constantly ask ourselves this question.
About Yurdaer Kahraman

Yurdaer Kahraman was born in Dinslaken in the Ruhr region of Germany. After graduating from the University of Duisburg-Essen in Germany, he studied at various business and economic schools in England, France, and Italy. In addition to his responsibilities as a member of the board of 20 out of 67 FİBA Group subsidiaries, he is CEO and Member of the Board of FİBA Commercial Properties. Before joining FİBA Commercial Properties in 2013, Kahraman worked for the German shopping center development and management company ECE Projektmanagement Gmbh & Co.KG in various countries for more than 14 years. He has more than 20 years of experience working on various commercial real estate projects, such as malls, offices, residential buildings, and hotels, and he also has experience as a real estate and retail manager in over 20 countries worldwide (Western, Central, and Eastern Europe as well as the Middle East and China). Kahraman is a member of the International Council of Shopping Centers (ICSC), a board member of the Turkish Council of Shopping Centers, a member of the Urban Land Institute (ULI), and a member of the advisory board of OZU University, a retail and real estate center.

Kahraman, who is married to a doctor and is the father of three children, aged five, seven, and nine, is an avid Schalke 04 fan and a passionate painter.