ACROSS: Towarowa 22 will have approximately 230,000 sq m of useable area. What percentage of the project will be devoted to retail space?
HADLEY DEAN: Nearly half of the total investment area of Towarowa 22, approximately 105,000 sq m, will consist of retail space (GLA). We're going to have a fashion offering of around 60,000 to 70,000 sq m and on top of that there will be cultural and entertainment offerings. Our aim is to provide cultural and social spaces in conjunction with retail in a seamless urban environment. It is also important to us to preserve and highlight the heritage of pre-war Warsaw and Wola in particular. The multi-functional complex will become a vibrant part of the neighborhood where people can shop, meet up and spend their leisure time, as well as work and live.
ACROSS: Which shops resp. which tenant-mix do you plan for the retail part of Towarowa 22?
DEAN: First and foremost, we do not want to focus on a niche spectrum of the retail market, such as luxury brands or high-end boutiques. We want to attract a wide range of customers with a diverse set of vendors and services. When designing Towarowa 22, BIG architects envisioned a modern self-sustainable "small town" in the center of the Wola district. The project will be open to urban residents of all ages and income levels. Our choice of tenants will both reflect the bold vision behind the project and meet the ever-evolving demands of contemporary consumers.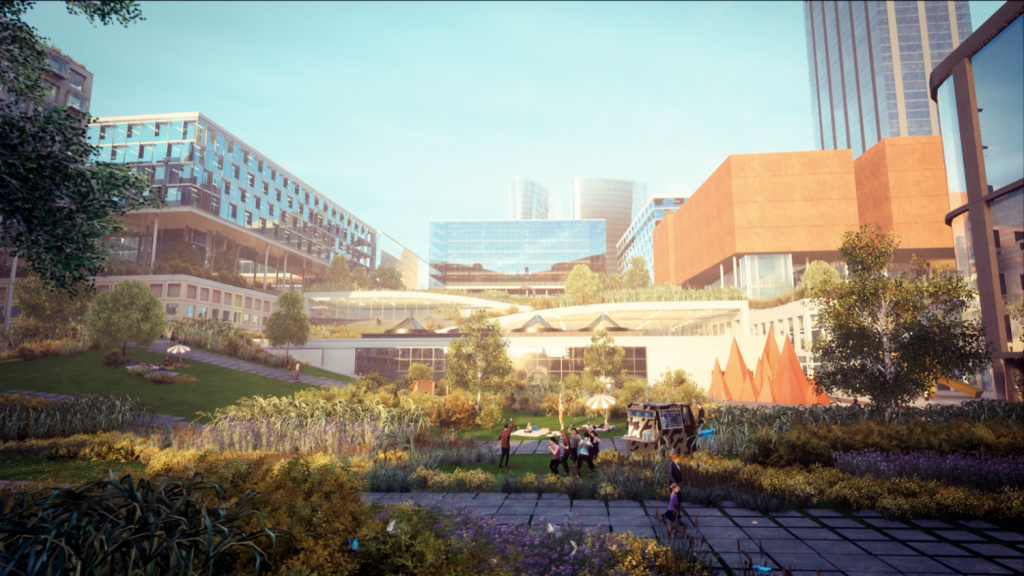 ACROSS: Towarowa 22 will also host restaurants and pubs. Can you give us some information on the project's F&B strategy?
DEAN: We understand the importance of the growing food & beverage segment and that its trends are driven by constantly changing consumer habits. Nowadays people pay more attention than ever to their surroundings and want to enjoy their meals in comfortable, visually pleasing locations. Our development foresees recreating Wronia Street which will be transformed into a pedestrian promenade with a glass roof lined by stores, restaurants, cafes, and gastronomy outlets. Visitors will be able to enjoy varied menu offerings combined with great ambiance and then move to Kazimierz Wielki Square which will become the main social hub of the complex, linked by a network of pedestrian lanes. There will also be a renovated version of the pavilion of Dom Słowa Polskiego, designed in the style of the modernist architecture of the 1950s.
ACROSS: Will there be any additional entertainment facilities?
DEAN: In this day and age more and more customers are seeking entertainment in shopping malls. The desire to compliment shoppers' experiences with social ones, preferably tailored to their specific needs, must be taken into consideration when investing in new developments or upgrading existing ones. As the leading retail real estate company in Poland, we stay at the forefront of trends meaning along with rich entertainment offerings Towarowa 22 will also boast unique, high-quality cultural options including a theatre and cinema dedicated to hosting movie premieres and film festival screenings.
ACROSS: When is Towarowa 22 scheduled to open?
DEAN: We selected one of the most prestigious architecture firms in the world, BIG architects, to develop the project plans. We're waiting for the approval of the detailed municipal plan and cooperating with local authorities to hopefully conclude this process in the next year. We're aiming for construction to start in two years. Because we're talking about such a large-scale and ambitious investment, we expect construction work to take 3 to 4 years.
Towarowa 22 in Warsaw, a joint development of EPP and Echo Investment.
---