Retail Column by Heidemarie Kriz, Point of Sale Doctor and Retail Architect (KRIZH, POSitive Affairs)
This address has been a popular meeting place for Berliners for around 100 years. It currently houses a store, a café, a garden, a platform for talent, and a place for events, art, yoga, and much more.
Design
The design language of the store is very successful: Window elements can be found in several places, for example, as mirrors. To one's great delight, a garden (as the name implies) that is equally beautiful and inviting can be discovered in the backyard.
There is no question that this store is also very promising in other respects: The products on offer are carefully selected, and they also include local designers. At present, selected pieces from the current capsule collection of Japanese labels Toga Archives can also be found on the racks. A high-quality second-life selection of must-have items also waits to be discovered. These do not only include clothes and accessories, but vintage items from the tableware section are also available.
The pieces in the showroom in the basement make every fashion-lover's heart beat faster, and they can be borrowed, which supports the sustainability idea. The boundaries between fashion and art become blurred, especially when the vernissage of the photographic works of the hip Anuthida Ploypetch is taking place in the front area of the store, which was the case during my visit at the end of last week.
My Tip: Move away from vast amounts of products to a clear presentation. Visually reduced stores, supported by smart and targeted lighting, make products shine. Surprise your customers with new solutions. Ideally, the POS should be a constantly changing stage that invites them to linger, in order to strengthen customer loyalty and create trust.
Am I Awake or Am I Still Dreaming?
When I entered the store, it brought a warm feeling to my heart. I found everything that I wanted from a shopping experience in a space of just under 300 sq m. Just like that, without warning, I was gobsmacked and immediately fell in love with this special place. Walls and furniture are uniformly bathed in a warm olive green-gray, and the focus is clearly on a distinct product presentation. The lighting is pleasant and closer to a living room atmosphere than a traditional H&M store.
In other ways, too, this rather small store owned be the Swedish group is different from all the others: Communication with customers is done via a sheet of A4 paper that includes text and a photo. Upon entering the premises, I am immediately welcomed by the current program items on the reception board. Bethan, the personal stylist, smiles at me, and so does a friendly yoga instructor who takes care of the mental balance of those who attend her yoga class every Friday. Both services can be booked online in advance and are free of charge.
A small café with a good selection of drinks can be found at the back of the store, but first, I have to retreat to the garden to digest what I have just experienced. I choose the furthest place with a comfortable seat to observe the hustle and bustle as I relax. Three generations are lingering in the garden at the moment – before they continue their shopping. The world seems to stand still. A world in peace and harmony. This experience is also full of moments of happiness for me, because here they understand how shopping with all of your senses actually works.
---
About Heidemarie Kriz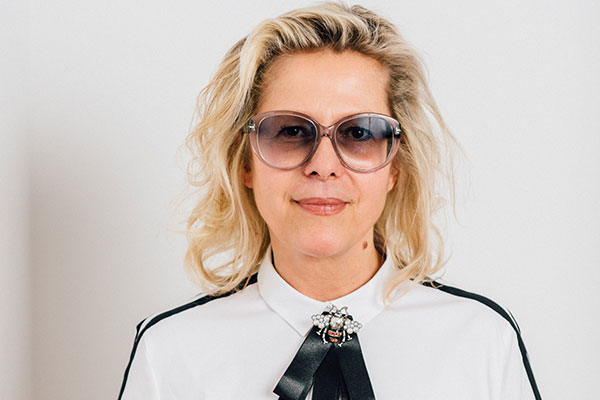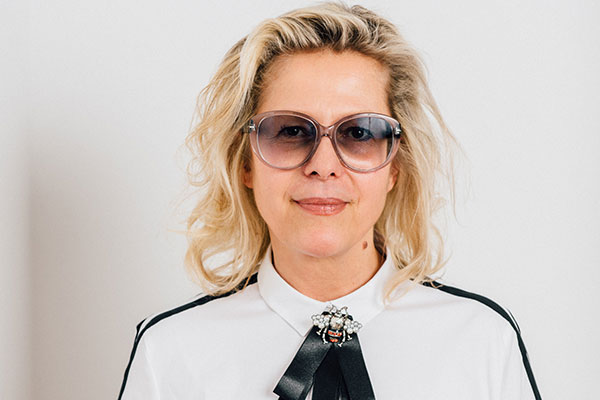 In this monthly retail column, retail architect Heidemarie Kriz shares her Retail Shop Tip and lets us in on her thoughts and expertise with respect to her experiences visiting some of the latest and most innovative shops. Heidemarie Kriz has been an architect and shop designer for more than 25 years. For decades, she has held senior positions with major brands across Europe, but she has also worked as a freelance concept designer, an architect, and a consultant specializing in shops, furniture design, customer and purchasing behavior, and visual merchandising. Kriz and her team of experts specialize in retail concepts, analysis, and holistic advice in the retail sector.
Contact
Mail: krizh@krizh.com
http://www.pointofsale.doctor
http://www.krizh.com
http://www.positiveaffairs.com