ACROSS: You have been divisional global head of real estate markets shopping at Commerz Real since March 1, 2017. What is your view of things from this position?
KATHARINA VON SCHACKY: A lot has happened in these first nine months. My job is to increase the value of our shopping centers and high street real estate. Together with my team, I make sure that the demands of our investors for the positive development of each individual property are implemented locally. In addition, we want to become more digital. What that means for our daily business and what measures we have to implement we're right now exploring.
ACROSS: Have you already examined all the shopping centers in your portfolio in detail?
VON SCHACKY: Not yet but the team is constantly examining both the rental income and the cost side, we are looking at the positioning for each asset which is where I want to have seen what is happening around each asset. That takes time… but I am confident that I will have seen all our assets by early 2018.  In addition, we are screening the markets for new assets and intend to buy another center in the next few months. Just recently we acquired "Forum City Mülheim" in North-Rhine-Westphalia with a total area of 47,000 sq m.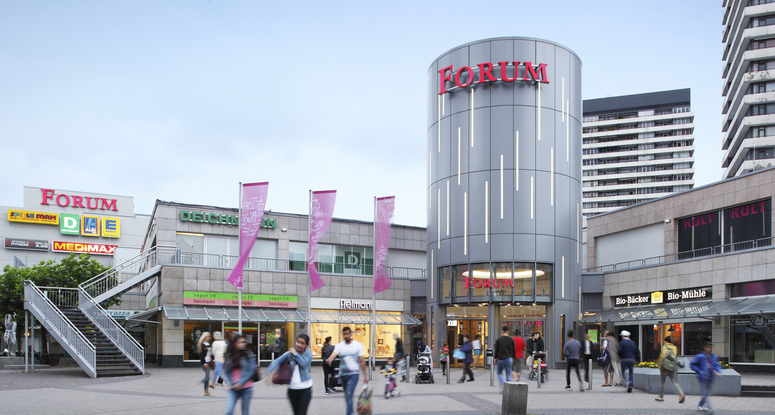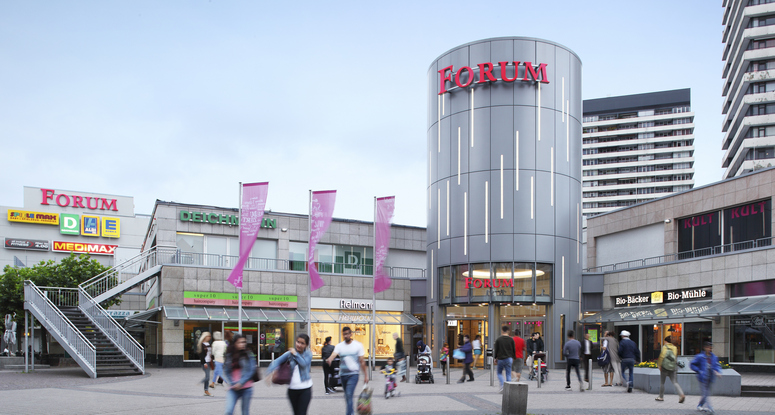 ACROSS: What is currently happening in the European investment market for retail real estate?
VON SCHACKY: The problem is that, because large amounts of money continue to be available, supply and demand are completely unmatched. There are not many exceptional properties on the market. Not much is being built, either. So, when a mall enters the market, everyone looks at it. Everyone! Consequently, prices are somewhat unrealistic.
Since we represent more than 650,000 investors, we have to ensure that when making a deal it is a worthwhile investment. Our strategy is to bundle large, national shopping malls and high-street real estate into the existing portfolio and to sell all assets that do not meet these criterias over time. Which is not to say that we do not take a good opportunity – like the aforementioned "Forum City Mülheim".
ACROSS: Where is your focus geographically?
VON SCHACKY: We operate globally – for example, we recently sold "Commercial Mall Hakata" in Fukuoka, Japan – but especially intend to expand our activities in Eastern Europe. Right now, we're observing the markets and screening available properties as well as possible partners. After all, centers are only interesting for us if we can find good operators for them. That's why existing relationships are so important.
ACORSS: Which operators are you working with?
VON SCHACKY: Excellent international players like Westfield, Multi, ECE, Unibail-Rodamco, and exceptional local players like Terranae (France) and Stilo (Italy).
ACROSS: You founded a joint venture for the shopping center Metropole Zlicin in Prague with Unibail-Rodamco in October. What is the background?
VON SCHACKY: Metropole Zlicin has been in our portfolio for seven years. It was managed very well by a local operator, but had reached the point where it was clear that we wanted and needed to expand the center. To do that, you need a partner in Prague who can bring together the relevant parties.
This is the only way to obtain the required permits, and that in a very short time. Teaming up with Unibail-Rodamco meant gaining by far the strongest partner in the Czech capital. They already own Centrum Chodov and Cerny Most in Prague, after all and, as you know, I know them very well from within and think of their skills as being very good.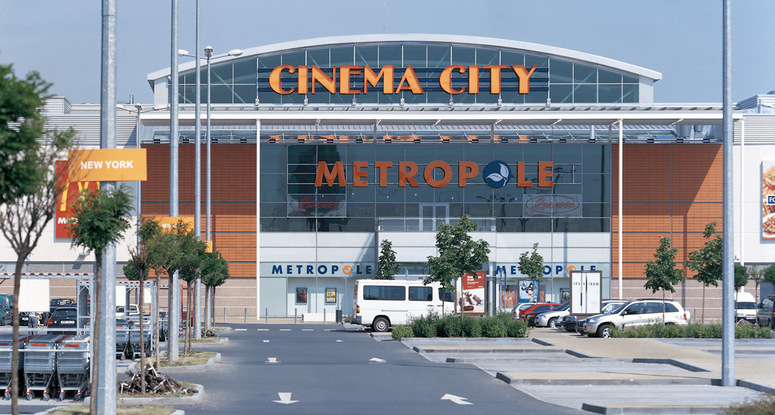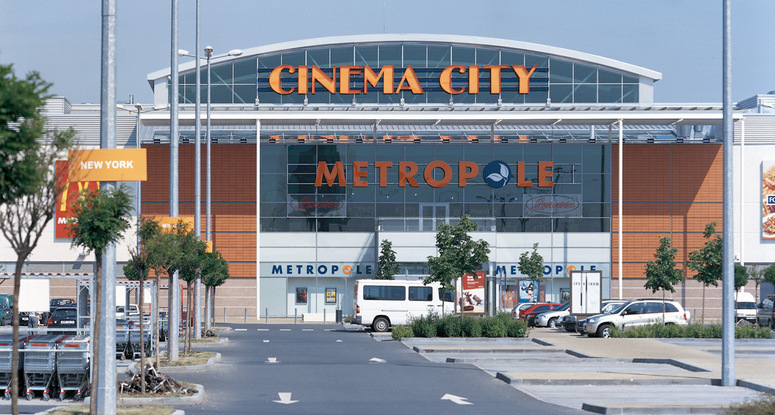 ACROSS: Are enlargements getting harder overall?
VON SCHACKY: Of course. The environment is extremely competitive and the retail sector constantly changing. Therefore you have to think very carefully about how to position of each individual property to increase its value.
Some centers in our portfolio are difficult to position and we use the high demand to sell them with a reasonable profit for our investors. The ones we want to retain we are strengthening, expanding, and at the same time repositioning. We therefore, for instance, no longer offer exclusively 10-year tenancy agreements but are quite happy with a far shorter term.
ACROSS: Do you also buy centers in immediate need of refurbishment?
VON SCHACKY: Yes, we closely examine every property offered on the market and are quite open. What is crucial is that the center's fundamentals are really good. That's the first thing we look at: the strategic location and its potential. The second most important criteria for us is the local partner. This should not be underestimated. There are countries where that's exactly the problem.
ACROSS: How important are events in shopping malls in these digital times?
VON SCHACKY: More important than ever. It's about getting young people, who primarily order online, into the mall. How? Simply by giving them an experience on-site. For example, Lady Gaga caused a sensation at the end of 2016 with a performance at Westfield in London, 2017 Gwen Stephani came. Events like these also cause a stir on social media. You cannot buy such a positive effect. In addition, it goes without saying that we ourselves are, of course, becoming digital.
Follow ACROSS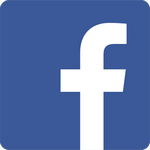 Share this article