In a move that will virtually double its presence at London Designer Outlet, the capital's leading fashion and lifestyle outlet centre, wagamama is to expand its restaurant by 92 per cent to 4,600 sq ft.
The decision to upsize reflects the restaurant's popularity in the local area, as well as its location. It benefits from the events programme not only within London Designer Outlet and across Wembley Park but also at Wembley Stadium and The SSE Arena, Wembley. The expansion by wagamama is also a reflection of the growing population in the area due to the creation of a dynamic new neighbourhood for North London. It is the largest build-to-rent development on a single site in the UK and will be home to 20,000 full-time residents by 2027.
The significant increase in floorspace by wagamama is in contrast to many other casual dining businesses which are contracting or closing restaurants. In August, London Designer Outlet announced its 22nd consecutive quarter of revenue growth with its restaurants, cafés and bars seeing a revenue increase of +10% year-on-year.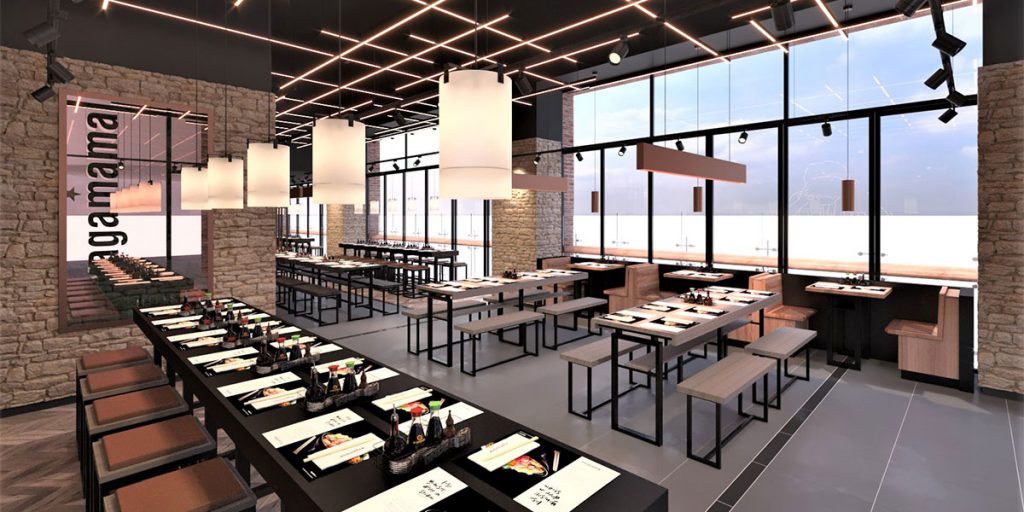 Additionally, wagamama is making a significant investment in the complete rebuild and refit of the restaurant. This is in keeping with the neighbouring retail and dining which has high quality fit-outs and visually appealing displays to ensure a consistently memorable guest experience.
Nigel Sherwood, Managing Director UK of wagamama, said: "We opened our doors at London Designer Outlet in 2013 and have traded strongly ever since. When the opportunity came to expand, we jumped at it. The substantial events programme attracts thousands of visitors to Wembley Park, adding to the sizable resident and worker populations nearby. We very much look forward to welcoming even more guests to enjoy our much-loved menu."
Inspired by fast-paced Japanese ramen bars, wagamama sits alongside an appetising choice of casual dining restaurants and bars in which to relax during a daytime shopping trip, or for an evening event, including Nando's, PizzaExpress, Zizzi and Las Iguanas.
Sue Shepherd, Realm's General Manager at London Designer Outlet, said: "The expansion of wagamama is testament to the continued success of our restaurants. We're very proud of the choices we provide for our guests, many of whom travel from around the world to visit us. The casual dining operators here are a real asset and key to the positive guest experience, so we're thrilled that wagamama has chosen to have an even larger presence here. We hope it will go from strength to strength alongside the rest of our attractions."
London Designer Outlet is a premium retail & leisure destination, with the appeal of major retail brands, a choice of popular restaurants and bars, and a range of experiential events, all with the added bonus of up to 70% off RRP discounts year-round. Its 265,000 sq ft of retail and leisure space includes 20 restaurants and cafés, 50 outlet stores and a nine-screen Cineworld.
Allowing guests the freedom to shop and dine without the burden of their shopping bags, London Designer Outlet is still the only UK shopping centre to offer Dropit, the app-based, store-to-door delivery service. All purchases bought at any of its store can be gathered together and swiftly delivered to customers' homes, hotels or workplaces at a time and date of their choosing, with same-day deliveries available within the M25.
One of a small number of 'new wave' outlet centres that blend retail, f&b, leisure and residential within a well-connected urban setting, London Designer Outlet also benefits from local offices filled with workers and thousands of new homes being built. Minutes from central London, Wembley Park is easily reached by three Tube lines, two train lines, eight bus routes plus ample car parking at low cost.
London Designer Outlet is managed by Realm, the UK's specialist outlet operator, and is owned by Quintain, developer of Wembley Park. The area has a growing community of renters in lifestyle-focussed apartments, under Quintain's Tipi brand. Additionally, Wembley Park is set to attract over 20 million visitors per year and a £328 million annual retail spend by 2020, which is more than Camden, London Victoria and Ealing Broadway.