Christmas shoppers at intu Victoria Centre in Nottingham could step from a winter log cabin in the shopping center into a virtual reality winter wonderland, where they could decorate a Christmas tree and share their creations with friends and family online.
intu piloted this game until December 21, 2016, as it looks to roll-out virtual reality (VR) experiences across its 15 malls nationwide 2017.
The pilot will examine the impact of VR leisure experiences on dwell time, customer loyalty, and the shopping experience, alongside other leisure activities in shopping centers, such as a trip to the cinema or meals out.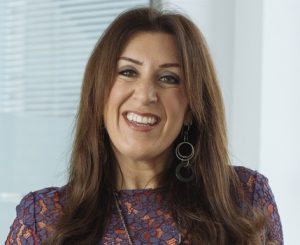 Karen Harris, Managing Director of intu's digital innovation team, said: "This kind of social and interactive experience could become as commonplace for shoppers as stopping for a coffee with friends. It is providing a real moment of surprise and delight for customers in Nottingham, which is likely to increase dwell time in the center over Christmas and the propensity to revisit the center, to the benefit of our retailers."
She continued: "VR and its uses within the modern world have attracted a huge amount of public interest. So, as part of intu's digital strategy, we wanted to test its benefits within a real shopping environment and learn from our findings."
Driving awareness
The Christmas VR experience at intu's Victoria Centre uses HTC Vive, a first-of-its-kind virtual reality system featuring 360° absolute motion tracking and two wireless controllers.
Jon Goddard, European Marketing Director, VR at HTC said: "Providing the opportunity for the public to try quality VR as part of a shopping experience is key to driving awareness and buy-in and the creation of custom-made, 360°, room-scale content is a real first for HTC within a retail environment. We believe this is a great introduction to HTC Vive for all the family and look forward to bringing the experience to shoppers this Christmas."
The Christmas VR experience was just one in a series of programs and trials intu ran in 2016 as part of its digital strategy.
The shopping center owner worked with the National Autistic Society to host a virtual reality experience that gave shoppers the perspective of an autistic child and is piloting an augmented reality experience for families at its Santa's grotto in intu Trafford Centre.