A series of French and international sports, outdoor, ready-to-wear and accessories brands have signed on for space in the 7,500 sq m project, which is scheduled to open in the summer of 2018.
Strongly rooted in its regional heritage, the village will present a selection of high-end brands made in France, such as Anne Delaigle, a French brand offering a collection of coats in leather, fur and woolen skins.
Internationally renowned brands such as UGG Australia or American Vintage will also be represented. French sports and leisure equipment brands will testify to the influence of the environment on Viaduc Village, located in the heart of the Grands Causses regional park, in an area visited by 30 million tourists per year.
The culinary offerings will pay tribute to the gastronomic richness of the region with two restaurant projects developed in close collaboration with local chefs. A total of 45 stores will open in the first phase of the project.
Construction of the second phase will be started following the opening of the first phase, with the aim of completion and opening in the spring of 2020. It will include about sixty additional stores over a total area of more than 16,000 sq m.
Follow ACROSS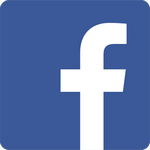 Share this article