"We developed this special with our long-standing partner Redevco to give you a closer look at Redevco's most prominent inner-city projects." Reinhard Winiwarter, Publisher and Managing Partner, ACROSS Magazine.
"As CEO of Redevco, I am proud to showcase some of our asset management achievements in this special created by ACROSS in close cooperation with my team." Andrew Vaughan, CEO Redevco.
---
A PROFOUND KNOWLEDGE OF HOW TO DEVELOP DOWNTOWN AREA SHOPPING
With Hanningtons Estate in Brighton, Redevco brings pioneering fashion, cutting-edge art, and inspiring food to the heart of Britain's most creative city.
---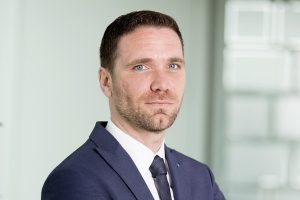 "FOCUS ON CAREFULLY SELECTED CITIES"
Responsible investment beliefs are at the heart of Redevco's business approach. Bart Vink, Head of Research & Strategy, explains how site selection is carried out.
---
 FROM ONE TO MORE TENANTS
Redveco is redeveloping the C&A department store in the Dutch city of Eindhoven. The company is focusing on strong sustainability measures.
---
ENHANCING A TOURIST ATTRACTION
Redevco is upgrading the designated heritage-protected Mercado San Miguel in Madrid.
---
AN OPEN AND WARM PLACE
Redevco is redeveloping L'Espace du Palais in the heart of the French city of Rouen. The new scheme will introduce brands with complementary concepts.
---
"THE HIGH STREET IS THE MALL"
After redevelopment, Redevco's MAHÜ77 has become the first retail property in Austria to be awarded "BREEAM Excellent".
---
A CHALLENGING RE-DEVELOPMENT
In Münster, Redevco subjected a heritage-protected complex to a makeover.
---
"WE ARE FUTURE-PROOFING OUR ASSETS"
Through positive action, Redevco aims to set an example, says Clemens Brenninkmeijer, Head of Sustainable Business Operations.
---
INCREASED BREEAM RATING
In the Belgian capital, Redevco has refurbished a property in which a C&A flagship store is located. Sustainability was a top priority.
---

REDEVCO SPECIAL
---
Sign up for our ACROSS Newsletter. Subscribe to ACROSS Magazine.