ACROSS: Shopkick is already on everyone's lips in the US. What business model does it pursue?
CYRIAC ROEDING: Shopkick is a shopping app that makes shopping rewarding, more enjoyable, and more personal. It does this by rewarding users with points just for entering a store – simply for walking in. It also rewards them for picking up products with their own hands and scanning their barcodes. Shopkick thus combines shopping in the physical world with the power of the digital world. We combine the advantages of bricks-and-mortar stores – namely that you can touch and experience everything – with the big benefits of digital commerce, i.e., personalization, discounts, and suggestions that can be interesting. The shopkick app has all of that in one simple, enjoyable app.
ACROSS: What products are your focus?
ROEDING: Consumer goods products, for example a Procter & Gamble perfume at Douglas, or a Henkel product or a bottle of Coca-Cola at Penny. But many of our stores are also in other shopping verticals, like beauty, fashion and electronics.
ACROSS: Penny, Douglas and Saturn are three of your Shopkick partners in Germany, where you began operating in 2014. Why Germany?
ROEDING: Because the demand for shopkick from German retailers and brand owners was enormous. Several German retailer CEOs started visiting us in Silicon Valley when we were only a year old, back in 2011, and asked how much longer it would take is to come to Germany. We originally had other countries on our radar as the first countries to go to. But then we opted for Germany because the retail industry there thinks farther and faster than in many other countries. And it's the biggest economy in Europe. I am German, too, but that was not the reason (laughs). The expansion to Germany was worthwhile. After less than a year, we already have 1.5 million users there. That has exceeded our expectations by two times. In addition, we already have more than ten nationwide German retailers on board. There were already four shopkick clones in the country when we launched, so we were the "next one" rather than the first one. But different from the clones, we launched with our retail partners nationwide in Germany on day one, not just in a few cities, and with strong support from our strategic partner ProSiebenSat.1. In Germany under Peter Thulson's leadership as our Managing Director, there are now more than 4,000 big-name stores that have installed our technology. Shopkick drives great results there, which we will soon demonstrate with an important study. The results are impressive and will have a signaling effect for other retailers in Germany.
ACROSS: So shopkick is helping retailers achieve a noticeable increase in sales?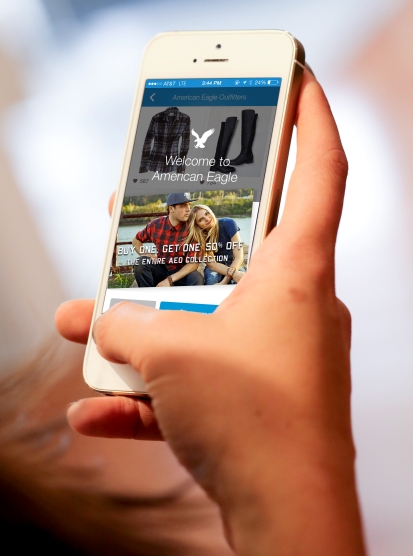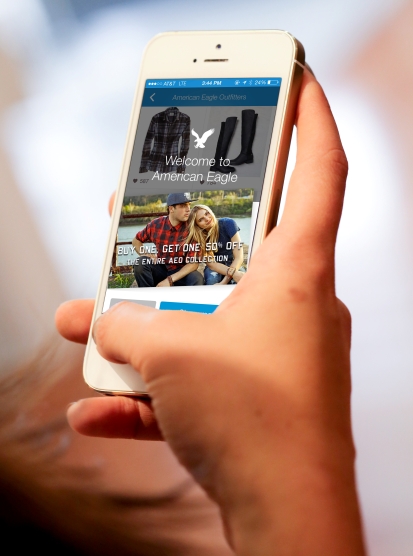 ROEDING: Yes, but as I mentioned, I cannot yet announce the German results. In the United States, we have had hard data for years, among other ways through a partnership with Visa. The Americans can link their shopkick app with their Visa credit card so that they also get kicks for the actual purchase of merchandise. This allowed Visa to create a clean statistical study comparing a shopkick group with a group without shopkick that behaved exactly the same until one group started using shopkick. It became evident how our app changes purchasing behavior. The result: ​​Our users bought on average twice as much as the other group. 52% of the sales driven by shopkick users in the U.S. is incremental, meaning would not have happened without shopkick. The remarkable thing is that this development does not only last for two months, but is the same today, more than two years later! New marketing programs normally have an initial effect, but the curve returns to the base level after one to two months.
ACROSS: Is there an explanation for why shopkick users generate so much revenue?
ROEDING: This is simply because, as mentioned at the beginning, it makes shopping so much more pleasant, enjoyable and rewarding. Shopkick lists all the interesting retailers in one app. Consumers don't want to download 40 different apps for 40 stores. It's much more effective to have a kind of shopping mall on your phone. That's shopkick. Users see all their favorite shops in one app on their smartphone: what's interesting for them there, what's on sale, what's new, etc. In addition, they are rewarded, as mentioned, just for showing up in a store, as well as for product scanning. That makes it fun for the user.
ACROSS: And from the retailers' point of view?
ROEDING: The question is: Would they rather give customers a 20% discount or give them 20 cents as a reward if it achieved the same result? It sounds almost too good to be true, but it works. We presented this approach to retailers in the US in 2008, during the deepest financial crisis. At that time, I went to them in the Midwest as a lone company founder with my little rental car. I asked them if they'd rather give customers a 20% discount or 20 cents for the same desired change in behavior. Most of them looked at me as if I was crazy and told me to hit the road. Two retailers, however – Macy's and Best Buy – said that it sounded so crazy that they would like to try it. They saw from the result that it works.
In America, we found that existing customers who start using shopkick spend on average 26% more than before. And in addition, 74% of the incremental spend came from new customers who didn't buy anything over the past year at all at the particular store, but who then showed up with shopkick. These customers then subsequently continue shopping in the respective store.
ACROSS: You're speaking as a keynote speaker at Retail World 2015 on November 19 at the Maritim Hotel in Berlin about "The Future of Shopping." What does the future look like?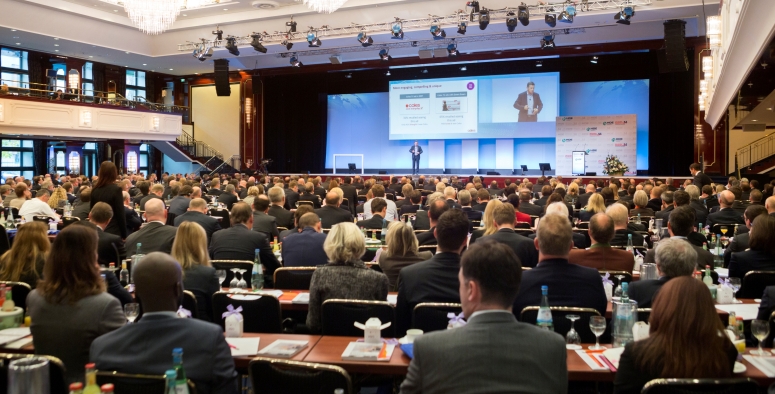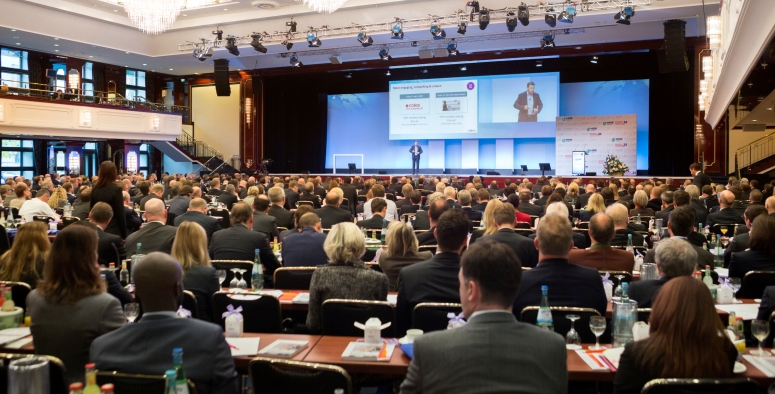 ROEDING: The key question is why anyone should still walk into a bricks-and-mortar store in five to ten years from now. In my view, no one will go into a store in a decade because they need something. Anything you need can be ordered online and can arrive on your doorstep in two hours. I don't even think that people will go to a store because they want something specific. Instead, people will go to a bricks-and-mortar store because they want to feel better. Kind of like a mini-vacation. You go into a store because you want to be inspired, because you want to see something beautiful, because you want to touch something. Which stores feel like a mini-vacation today? Take Walmart in the US. Does that feel like a mini vacation to you? Its shelves stacked to the ceiling with goods. When Sam Walton built Wal-Mart at the time, his favorite saying was: "Stack them high, and see them fly!" The products will fly off the shelves. That's how Walton made Walmart big in America. That worked for fifty years. It will not work anymore in the future.
ACROSS: What followed the Walmart era?
ROEDING: The era of shopping as an experience. Apple Stores are the epitome of this. The products are beautifully placed. The store is an experience, a cathedral. It feels like you're on a little vacation. This phase of product presentation alone is also coming to an end, however. The next era is the linking of the shopping experience with data. The key is to use the power of data for consumers – not against them. This represents the crucial difference, especially in Germany, where the debate over privacy is always going into the direction of the threat of misuse – which I fully agree needs to be protected against. But the force of digitalization can also create a personalized experience in the store that makes it highly enjoyable and useful. In that way, one Media Markt store suddenly becomes a thousand Media Markt stores for a thousand different people. Each person experiences their own Media Markt. When a customer enters the store, a digital overlay appears in the app. This is sort of a digital layer that is placed over the physical world. That physical world then suddenly becomes interactive. It can show you what's interesting for you here today, which products you like are on sale, in which aisle they are, which recipes work with the items you hold in your hand, which other ingredients you need for that and where they are, it welcomes you and rewards you. The mobile phone is in this sense indispensable as a platform, as it is the only interactive platform that's with you in a physical, non-interactive store. Long story short: The future of the online world lies in the offline world. That is the next big watershed area. Stores are finally becoming personal – again.
ACROSS: Is this similar to how small shops were once already personal?
ROEDING: Exactly, similar to the mom-and-pop shops on the corner from fifty years ago. When a customer entered a shop in those days, a nice salesperson you knew would say: "Hi Cyriac, how are you today? Did your son like the cornflakes that you bought last week?" When a customer enters a store today, the people working there do not know you are there. For the sake of scaling retail, shopping has become less personal, perhaps even less enjoyable. The irony is that the only way to make shopping more personal again is to add more technology – not less! We cannot turn back the clock a hundred years and make mom-and-pop stores the way to shop everywhere again. But we can use the digital, interactive, personal medium that is the smartphone to personalize the offline, non-interactive, non-personal medium of physical stores.
When these two worlds are combined, we get entirely new experiences. Shopkick is such an example. Its success shows how much consumers perceive it as an enrichment when something is designed for them personally and combined with fun, while protecting their privacy. Customers go home happy because they feel that they have been personally cared for, without someone running after them just asking the generic and annoying question: "How can I help you?" That is exactly what most customers, especially millennials, don't want.
ACROSS: What are the next steps for shopkick in terms of expansion?
ROEDING: We haven't released anything on that yet. We've started exploratory talks in several countries in Europe and Asia. In addition, we were acquired last October by SK Planet for $250 million. SK Planet belongs to South Korea's SK Group, which is one of the hundred largest companies in the world. We did this deal because South Korea is the most innovative country in the world in the mobile sector. Even more innovative than Japan. SK Planet, with its 3,000 employees, is the number one in mobile commerce in South Korea, with a market share of over 80%. The company has a shopkick-like rewards program in the country with 38 million members out of a population of 50 million! To expand, SK Planet therefore has to move into other countries. For them, the US was the next step – now with the help of shopkick's 160 employees. From this perspective, we represent the US for SK Planet. Four months ago, the company decided to use shopkick rather than the South Korean product for its global rollout. That means the shopkick brand is spreading.