The clock is ticking: Istanbul New Airport is about to "take off" on October 29, 2018. The Turkish transport hub will initially accommodate 90 million passengers a year. But it is then supposed to blossom into the biggest airport in the world. 150 million passengers a year will be able to check in, thus dethroning Hartsfield-Jackson Atlanta International Airport, the largest airport to date.
The dimensions of its retail space are nothing to be sneezed at, either: it will boast approximately 53,000 sq m. Gebrüder Heinemann and Unifree Dutyfree won the tender for the concession for a period of 25 years with the support of Interbrand.
They created a detailed offer for the future design of the terminal in close cooperation, including the interior design and the design concept for the entire retail area. By winning the tender, Unifree Dutyfree will create more than 3,000 jobs. Investments amounting to approximately €120 million have been earmarked.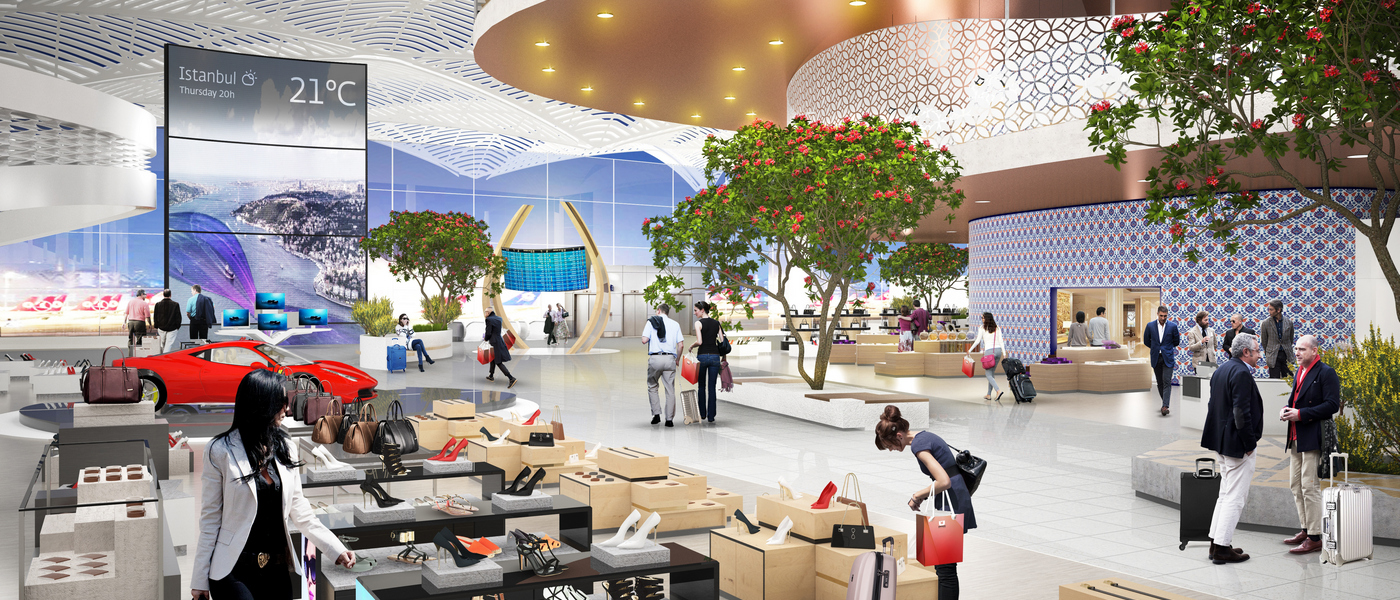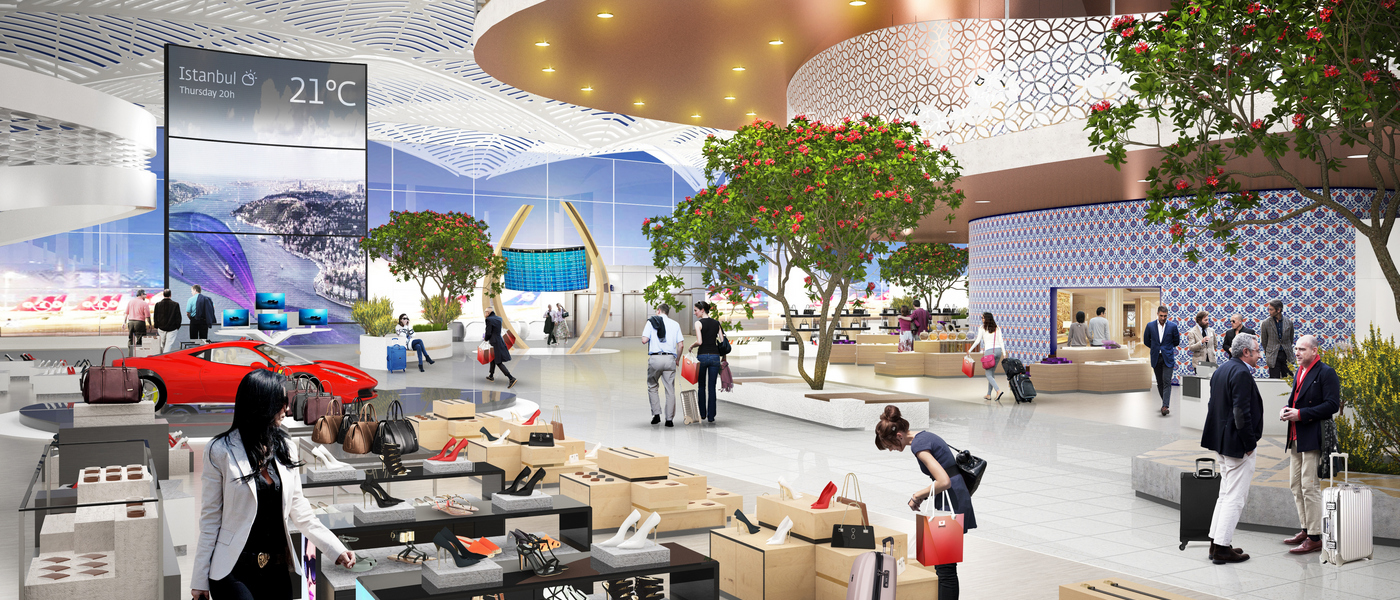 Pluralism, trade, hospitality, and patriotism
Interbrand accompanied the entire tendering process and the development of the offer documents for the marketing and service strategy, brand and interior design, and the retail concept, which were enhanced with high-end visualizations. Expert teams from Istanbul, London, Cologne, Hamburg, and Berlin created an offer for the retail experience. As a metaphor for pluralism, trade, hospitality, and patriotism, the Ottoman tulip was chosen as the leitmotif that represents the Unifree brand.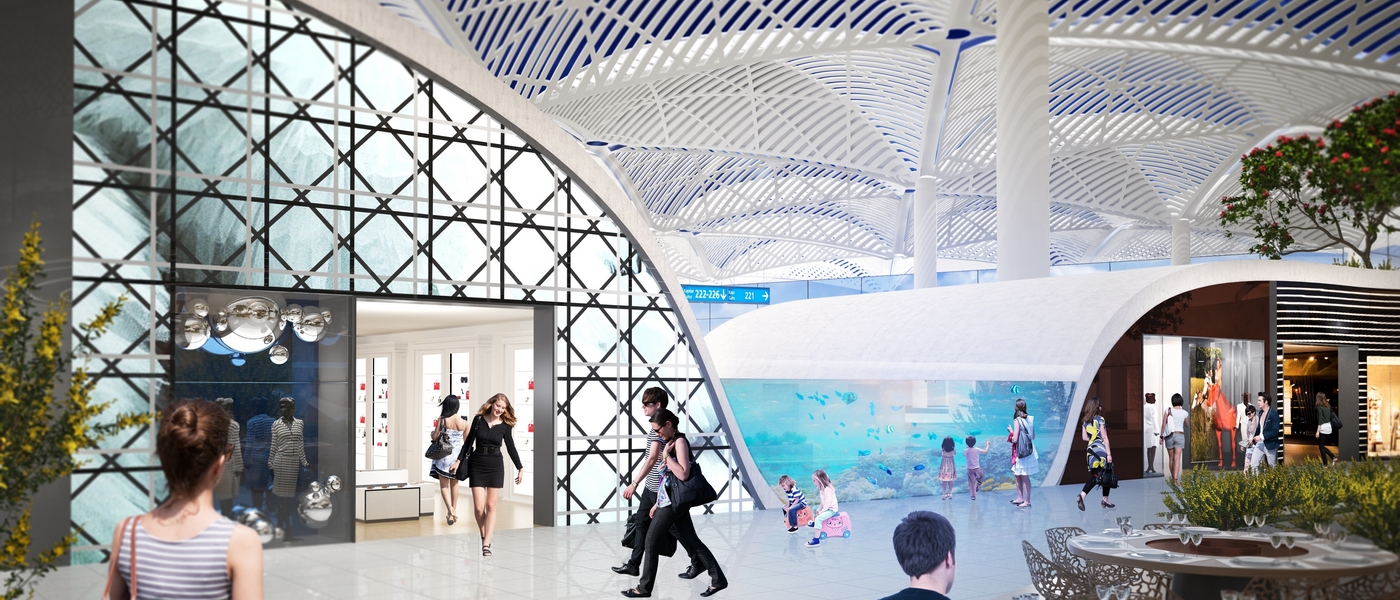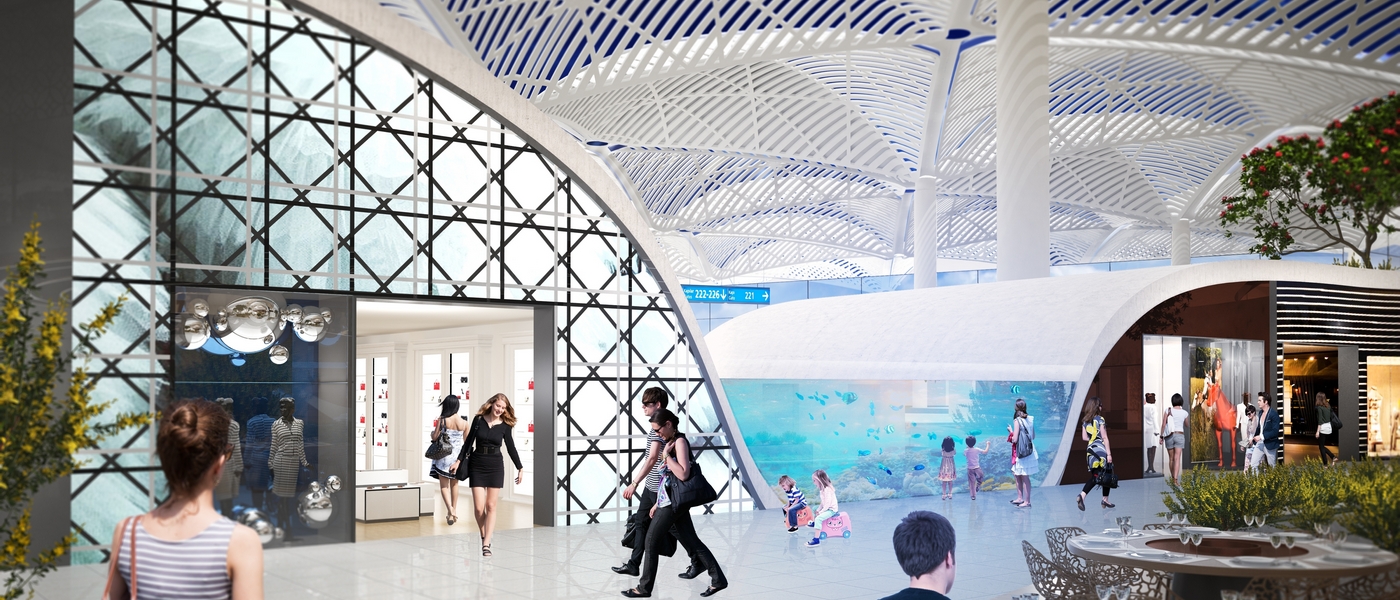 The tulip recurs as a theme throughout the offer and design concept. It characterizes the airport as an open and inspiring host and acts as a design model on various levels along the entire chain of experience, such as on the clothes of sales staff. Based on this idea, Interbrand developed a retail concept for the entire sales area of the airport, with luxury fashion boutiques, a bazaar with Turkish products, information areas, duty free shops, business areas, tasting booths, and lounges, and catering areas.
As mentioned earlier, the clock is ticking for the opening by the end of October. It will be interesting to see how Istanbul New Airport and its shopping offer will fare in the face of the financial crisis that Turkey is currently going through.
Sign up for our ACROSS Newsletter. Subscribe to ACROSS Magazine.