Trei Real Estate GmbH ("Trei"), a property developer and property asset holder for residential and retail real estate, keeps expanding its portfolio of Polish retail parks. The total investment costs equals c. 3.8 million euros. The independent city has around 52,000 residents and lies roughly a 90-minute ride north of Warsaw.
The property offers 3,100 sq m of modern retail area and was already pre-let in its entirety at the time construction work started. Well-established brands like Neonet (consumer electronics) and KiK (textiles and interior decorating) are supplemented by retailers with no prior presence in town: Hebe drugstore (drugs), Tedi (textiles, stationery, home furnishings) and Dealz (homewares, gardening supplies, healthcare and beauty products, among other things) will open their first outlets in Ostrołęka. The retail park was raised in direct proximity to a Lidl supermarket (food) and fully supplements the latter's spectrum of consumer goods. The new Vendo Park scheme comes with a spacious parking lot that accommodates more than 60 cars.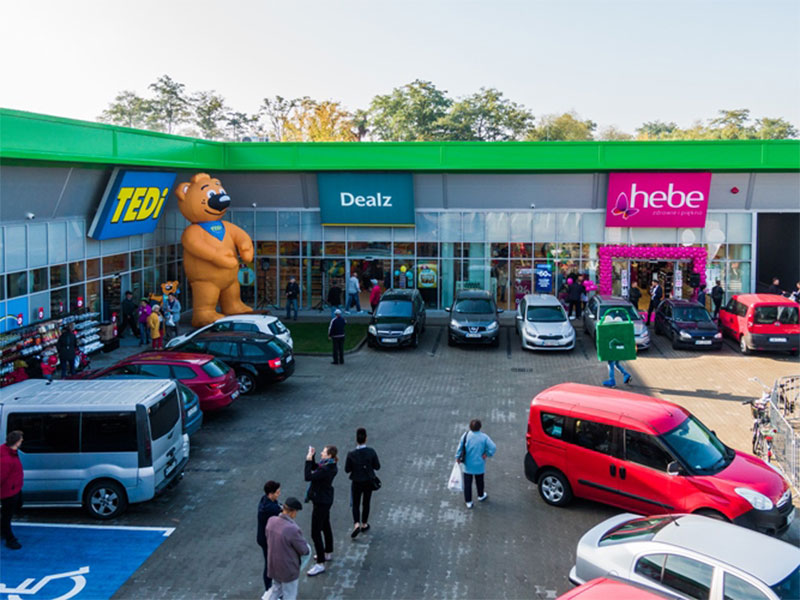 Pepijn Morshuis, CEO of Trei Real Estate, commented: "Our strategy aims for investments in smaller and mid-sized Polish cities. These continue to show a serious need for modern retail units. The keen interest in our retail properties is illustrated by the fact that the Vendo Parks are often fully let before their construction has even started, and this is true for Ostrołęka, too."
Trei is speeding up the ongoing expansion of its Vendo Park portfolio. Jacek Wesołowski, Managing Director of Trei Real Estate Poland, said: "Just a month after opening our Vendo Park in Pułtusk, we managed to bring the project in Ostrołęka to its successful completion. And we intend to open at least another two Vendo Parks before the end of the year. In addition, we have ongoing developments in the towns of Kutno, Częstochowa, Solec Kujawski, Płock, Inowrocław and Władysławowo. These schemes are scheduled to open for business next year."
Trei develops and operates retail parks under the Vendo Park brand in Poland, the Czech Republic and Slovakia. At present, the company's portfolio includes 22 Vendo Parks, the majority of them (13) located in Poland.