By Stephan Austrup and Angela Goodings
Anyone who has worked within the retail industry over the past few years will have been inundated with numerous reports on the changing nature of our retail environment. This impacts all key stakeholders and includes changing consumer trends, identifying new shopping channels, and consumers' enhanced expectations for retailing in a multi-channel environment. It applies to retailers who have embraced new technologies, whether in-store or via their logistical operations, to adapt to growing demand online. The changing nature of our retail environment is also applicable to the investment market and requires the adoption of retail asset management strategies.
One such structural change is the rate of urbanization witnessed around the world. By 2030, it is expected that almost two-thirds of the world's population will reside in cities. The picture varies markedly at the regional level: In developed regions, where urbanization is not a new phenomenon, the rate will be much slower in most cases, though still positive. Opportunities for retail investors and developers exist to anticipate and satisfy the strong demand from retailers seeking representation in large cities and metropolitan areas; demand for modern retail space in the fastest growing cities is likely to be fierce. When analyzing retail investment strategies "location, location, location" remains a fundamental cornerstone that has historically focused on the catchment's demographics, available retail spend, and competition. All of these factors will remain relevant in researching future shopping center investments, however we should no longer analyze shopping centers in isolation, instead viewing how they are positioned within a wider city framework. Given the continued rate of urbanization, city dwellers look to work, live, shop, eat, and play within one environment and each component needs to work in collaboration with each other. Future shopping centers will therefore involve more mixed-use development.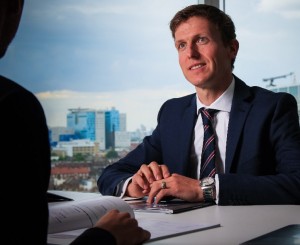 Ageing population
Ageing demographics are another megatrend we believe will have a major impact on retail real estate in the future. An unprecedented and widespread ageing of the population is taking place globally; the proportion of elderly (those aged over 64) is expected to increase by 50%, from 8% of total population in 2010, to 12% in 2030. Despite concerns about slower growth caused by ageing, the elderly population in fact represents a significant spending group. Retailers and shopping center operators should take a proactive approach in meeting the expectations of this group. Generation X will become tomorrow's "elderly," with very different consumption patterns to today's elderly.
The importance of the "silver dollar" is widely accepted, but so is that of millennials (people born between 1980 and 2000) who are one of the largest generations in history and are about to move into their prime spending years. These groups will have very different consumer needs, and while this demographic megatrend is influencing real estate on a global scale, we are also mindful that their impact is local in nature. Shopping center asset managers need to understand their local catchments in order to deliver the best strategies for their key consumer groups.
Technology has revolutionized the retail industry over the past 10 years, with multi-channel retailing now well established and its individual channels effectively working in collaboration with each other. Click-and-collect continues to gain market share and is often cited as the fastest growing channel in retail. Retail property plays a fundamental role in promoting its success and property investors/landlords work hard to improve click-and-collect facilities throughout their retail portfolios. One aspect they are examining is whether improvement is best driven by retailers to enhance "up-selling" or by the creation of central hubs that effectively store and manage deliveries conveniently.
Tomorrow's world retail will focus on creating social environments within our shopping centers. Landlords have followed a strategy of enhancing retail destinations to ensure that their assets remain viable trading locations in the future and to defend against online retail formats. We believe consumers now want more. While they continue to be attracted to retail destinations, they also want social connections and experiences within their physical environment. Creating social destinations should be high on the agenda, as essentially creating a place that people are excited about and want to visit will benefit consumers, retailers, and landlords.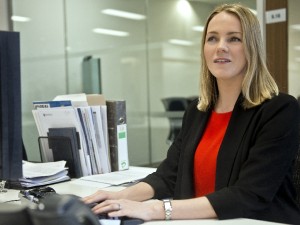 What does this mean for investors and asset managers?
Investors with a long-term approach have to capture the impacts of these megatrends on occupational demand and consumer behavior to create sustainable real estate products. This does not mean investments can focus solely on prime locations in large cities. The function and future position of a retail asset in the wider urban network has to be evaluated and determined as part of the business plan. Therefore, regional centers can also provide interesting investment opportunities when the property fulfils catchment demand. Retail parks and hybrid malls will remain especially important in their role of serving local supply and might be able to combine convenient shopping with a local distribution hub (of online ordered goods). While most real estate investment products still focus on silos of specific sectors, the interest in mixed-use properties will rise when the smart cities of the future require and create new types of assets that combine living, shopping, eating out, and entertainment.
The impact of these megatrends will also enhance the pressure on asset managers and developers alike to "future proof" outdated centers. With a concept that reflects the impacts on customer expectations and tenant requirements, the refurbishment of established retail destinations offers the opportunity to generate value in the second life cycle of an asset.
In conclusion, while structural trends will continue to alter our retail and real estate landscape, it is important to "marry" global demographic trends with the localized nature of shopping centers. "One size does not fit all," and retailers, landlords, and investors who are able to deliver top-down strategies to defend against or deliver on megatrends while understanding local market dynamics will remain successful into the future.