1. Merging of Digital and Physical
The boundaries between the digital and the real world are becoming increasingly blurred: we see online retailers opening pop-up stores in city centers, and shopping centers that offer their visitors augmented reality experiences and virtual tools. However, many commercial buildings still struggle to cope with fundamental problems around their digital infrastructure.
For instance, visitors to large shopping centers expect WiFi coverage throughout the building – this is now taken for granted. But implementation of a WiFi network is not straightforward. It is often costly, and a suitable model is required to organize the interfaces between the public areas and rented space: who pays for the expensive infrastructure?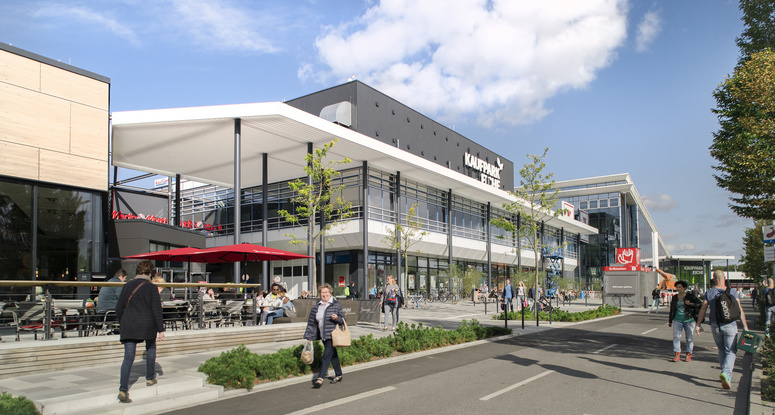 Building owners are not always prepared immediately to invest in this area. They often see themselves as just the providers of a shell. However, without up-to-date equipment the building has no future. Users' requirements are increasing – which brings us to the next trend:
2. Shoppingtainment – Everything Revolves Around the Customers
While in the past many shopping centers were, broadly speaking, geared towards the middle classes, nowadays the segmentation of customer groups has progressed much further. The question is no longer whether someone who shops at Prada is likely also to shop at C&A. The goods themselves are becoming less important; the key thing is the experience factor.
Modern shopping center concepts should therefore more than ever reflect the idea of the marketplace as a gathering place. To stand out from the competition, shopping centers have to analyze exactly, and develop an understanding of the needs of their target groups. Only then can they invent creative solutions to cater to their customers, whether by providing a special experience for children, a place for people to meet and have something to eat, or a stage for YouTube stars and their fans.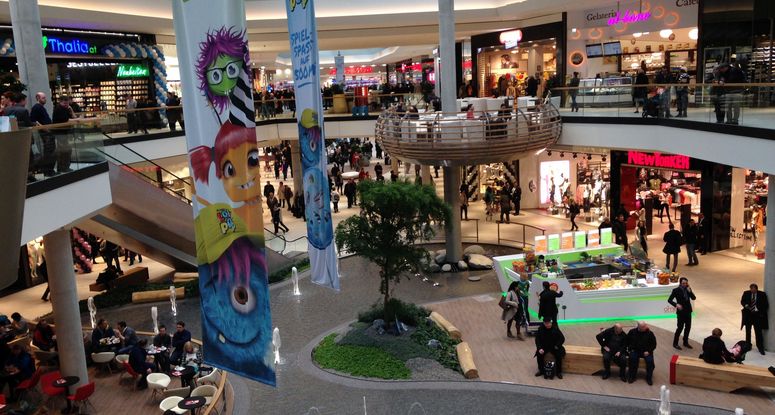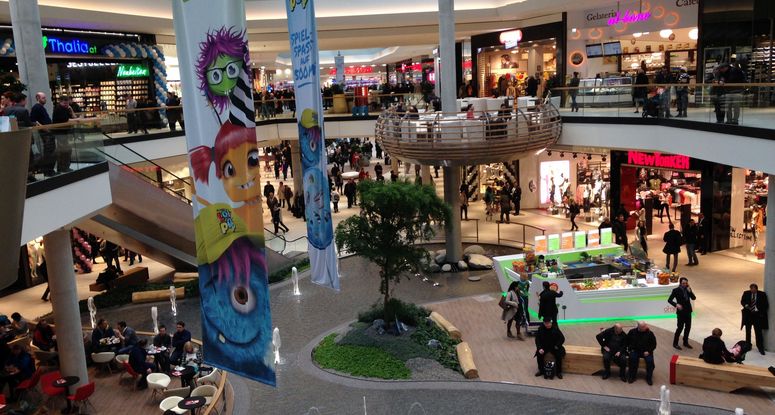 3. Linking Up Different Asset Categories
Shopping is just one part of a general movement: people's home, work and private lives are becoming ever more integrated. For instance, many people are shopping online – whether at home or on the train to work. This is creating new problems for urban infrastructure. Delivery vehicles carrying the goods ordered online now make up a significant proportion of the traffic in cities, and regularly cause congestion.
Even for large online retailers, what is known as the "last mile" is still a challenge. For this reason, there is a need for innovative solutions for urban logistics. In the future major realtors and providers, such as Amazon, will increasingly get closer to each other to develop new concepts together. The objective is to create integrated city districts that link up different types of asset categories, in order to generate added value for the customer, and ultimately for all stakeholders.
---
About Drees & Sommer
For more than 45 years, Drees & Sommer has supported public- and private-sector owners and investors in all aspects of real estate. Managed by partners and headquartered in Stuttgart, the company has 41 offices worldwide.
The focus is always on profitability, whereby Drees & Sommer promotes sustainable building to the greatest possible degree. "the blue way" is the approach that the company takes to all services.
In the retail sector, Drees & Sommer consultants, site managers and controllers have the necessary expertise and experience from over 500 successfully completed projects.
---
Follow @across_magazine on Twitter and @across.magazine.europe on Facebook, sign up for our ACROSS newsletter and subscribe to ACROSS Magazine.
---