Thomas Mark, President of the MK Illumination Group, is responsible for global business development in the retail real estate sector. Due to his years of experience in this area, one of his key tasks is to incorporate the high requirements of retailers and shopping centers into all of the company's business units. He has been the company's co-owner since its foundation in 1996 by his twin brother Klaus Mark.
The board currently consists of 18 members
The ACROSS Advisory Board's declared aim is to offer its expertise in topic identification and formulation. The board currently has 18 members. There will be a semi-annual discussion process whereby the advisory board identifies the challenges and opportunities the industry faces and what burning problems and emerging trends they see.
The ACROSS Advisory Board includes the following industry experts:
Christoph Achammer, Chairman of the Board at ATP architects engineers
Patrick Delcol, the CEO of BNP Paribas Real Estate for CEE
Lisette van Doorn, Chief Executive Europe of ULI
Jonathan Doughty, Global Head of Foodservice at ECE
Scott Dwyer, COO of Atrium Europe
Joanna Fisher, Managing Director Center Management at ECE
Josip Kardun, CEO of Multi Corporation
Daniel Losantos, CEO of Neinver
Henrik Madsen, Managing Director Northern Europe at McArthurGlen
Thomas Mark, President of the MK Illumination Group
Christof Papousek, CFO of the Constantin Film group of companies
Dietmar Reindl, COO of Immofinanz Group
Martin Sabelko, Managing Director at Warburg-HIH Invest Real Estate Austria
Katharina von Schacky,‎Divisional Head of Real Estate Markets Shopping at Commerz Real
Jacques Sinke, CEO of reteam international
Árpád Török, CEO of TriGranit
Henrike Waldburg, Head of Investment Management Retail at Union Investment, and
Marcus Wild, CEO of SES Spar European Shopping Center
Follow ACROSS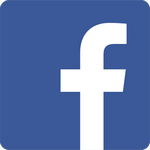 Share this article