ACROSS: ATRIUM'S PORTFOLIO ROTATION IN THE CZECH REPUBLIC STANDS OUT. HOW DOES YOUR PORTFOLIO STRATEGY LOOK IN THAT COUNTRY AND MORE GENERALLY?
JOSIP KARDUN: The Atrium real estate portfolio is almost €3bn in value and we have about 380 employees. Our strategy is to focus on our so-called "A" countries, i.e. Poland, the Czech Republic, and Slovakia. That doesn't mean that we're not going to do anything in Romania, however, though we would prefer to focus on Bucharest there; otherwise we have no strategy for Romania. We have a very good, 100%-leased property in Bucharest: the Militari Shopping Center.
We are among the biggest players in Poland, the Czech Republic, and Slovakia. We hold real estate worth over €1.4 billion in Poland. Thus we have substantial size to build on in that country. We are the only such company in CEE that is rated investment-grade by both Standard & Poor's and Fitch and rating agencies love Poland and the Czech Republic. Prague in particular is rated excellent. This therefore compensates for our exposure to Russia. We are gradually reducing our investments there, so our Russian portfolio is steadily shrinking. It currently contains seven centers with a volume of €369 million. We are not expanding in Russia, just making the necessary investments to maintain the centers well.
ACROSS: BUT YOU ARE GROWING IN YOUR CORE MARKETS?
KARDUN: We're doing the following: The objects that we have there are basically stand-alone hypermarkets. Of the 81 assets currently in our portfolio, only 33 are real shopping centers. Those 33 make up more than 85% of the portfolio's value, however. The retail properties we have sold have a single value of €900,000 to €1.1 million. This is fairly limiting. Due to the concentration of the grocery trade, this is not a growth business. That is why Spar left the Czech Republic, after all. There are not many alternatives, however. What can you do if the anchor contract for such an asset expires? This is ultimately not a business where you could increase sales thanks to good management. We are therefore shrinking our exposure to individual supermarkets in non-core assets and moving into dominant shopping centers with relevant catchment areas. What do we mean by that? Pardubice, with its 100,000 inhabitants, is a good example. Our Pardubice mall is located downtown there. Its catchment area is home to 400,000 people. This mall is the dominant asset in this catchment area. That is precisely what we strive for.
A further example is the extension of Atrium Copernicus in Torun, Poland. We are opening an additional 18,000 sq m there in March. The Center will then measure 55,000 sq m. We are also working on remodeling Atrium Promenada in Warsaw. It is growing from 52,000 sq m to 86,000 sq m. We're investing more than €170 million in Promenada over the next four years. We are therefore creating significant value-added there. And we are thus slowly rotating our portfolio. The volume in these countries is increasing, while that in the other countries is shrinking. We're also reducing our stock of non-core assets, i.e. assets in which we cannot improve sales with good management; these would be purely financial investments. As mentioned, we are actively pursuing dominant retail real estate assets.
ACROSS: WHAT ARE YOUR LONG-TERM GOALS?
KARDUN: Our goal is to have 60 assets in some countries, of which 40 are dominant shopping centers and 20 are retail parks. We don't have to say goodbye to our retail parks. We have sold plots worth €71.4 million in Georgia, Bulgaria, and Turkey this year, however. We are doing more in that regard. In the last six months, we have bought or agreed to buy malls worth €370 million. We have room to maneuver. We've borrowed without banks with two corporate-level bonds that we've issued over the last two years. This means we can still buy one or two shopping centers. Then we would have to go back to our shareholders and say that we need capital to grow further. First, though, we need to take advantage of the leverage opportunities. We want to expand other centers in addition to Atrium Promenada and Atrium Copernicus. The objective is thus to expand our flagship centers and to buy assets that perform better than our portfolio average.
ACROSS: SO THE FOCUS IS ON CORE ASSETS. A LOT OF COMPANIES ARE DOING THAT. HOW MANY CORE ASSETS ARE STILL TO BE HAD IN EUROPE? ISN'T GROWTH HERE ULTIMATELY A QUESTION OF PRICE?
KARDUN: There are more eligible shopping centers on the market than you may think. The market is small. Corio basically no longer exists. Unibail-Rodamco and Klépierre play in a league of their own. We come after them, though. Who is after us? Immofinanz is one example. In other words: there are no companies that have a portfolio like ours, but rather ones that have developed things here and there. There are hardly any companies that have properties worth €3 billion in the region. Our business model is also different. It is quite simple, really: we finance ourselves at 3.6% in Eastern Europe and can purchase at around 5.8% to 6.25%. Several other players can only buy in cities like Warsaw or Prague; Unibail-Rodamco is an example. Klépierre has no real strategy in the east. Klépierre is currently concentrating on other things, namely the integration of Corio. The other players are dependent on external financing, have medium-term holding periods (three to five years), and have to reach internal rates of return (IRR) of 10 to 12%.They are thus less competitive because long-term holders always have an advantage. When we buy something, we want to keep it forever. Keeping something forever is a better model than buying something and having to turn around and sell it at a profit; special care must be taken when purchasing in such a situation. From this perspective, we are performing well in the respective market environment.
ACROSS: YOU ARE FOCUSING ON POLAND, THE CZECH REPUBLIC, AND SLOVAKIA, AS YOU SAID. THIS IS NOT SURPRISING, CONSIDERING THE OTHER COUNTRIES IN WHICH YOU OWN CENTERS. HOW BURDENSOME ARE CRISIS COUNTRIES LIKE RUSSIA AND HUNGARY?
KARDUN: We are not growing in those countries. If an opportunity arose in Budapest or Bucharest, we might take advantage of it. In Hungary, after all, we have a portfolio of supermarkets that are all doing well; they are specialized in convenience. We don't have any major operational problems with them. But the issue is that we are rated, and the rating agencies appreciate it more when we do something in Prague than in a secondary city in Hungary. That is logical. In Romania, meanwhile, the Militari Shopping Center in Bucharest is a well-functioning, large center. We do not need a secondary one in Romania. This is different in Poland. We only have 24 shopping centers and similar properties with more than 15,000 sq m of lettable area in that country.
Poland is different. You can meet the demands of tenants much better there. The cluster of Poland, the Czech Republic, and Slovakia thus makes total sense for us. Besides, everyone treats this country cluster as a single unit. We don't have a "national strategy" for the Czech Republic because the three countries are one unit for us. We also deal with the same people in the three countries at LPP and Inditex, two of our top 10 tenants. The investor community and the rating agencies view these three countries very positively. The more we are exposed there, the better. For us, it makes no sense to enter other countries with a few assets now. We currently have €1.4 billion in Poland. It is better for us to go up to €1.6 billion there rather than enter new markets. We're a big player by now. We notice this in staff recruitment as well. We always have something to do: expanding, buying, etc. If you look at the market: Everyone talks about development, even though there are almost no new developments anymore. There were only two new openings in Poland last year. Everyone is buying and expanding and revising existing first- or second-generation assets, but new developments will probably be restricted to Warsaw.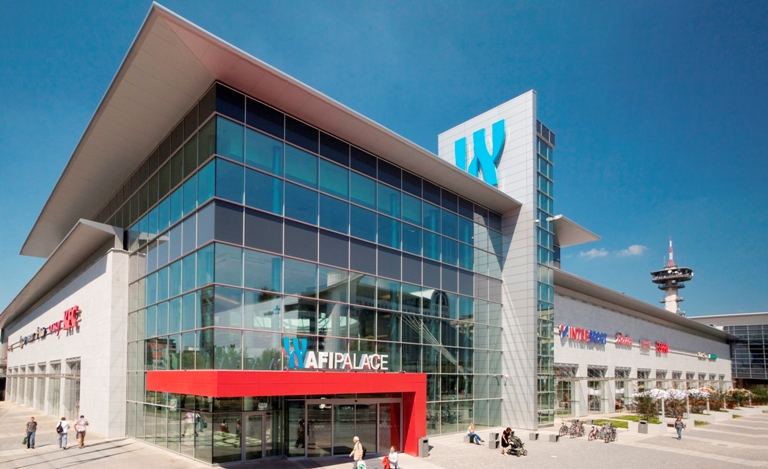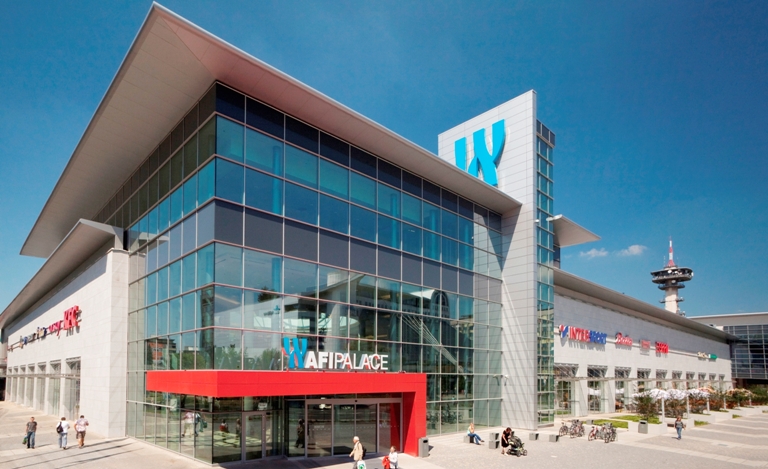 ACROSS: WHY ARE THERE SO FEW NEW DEVELOPMENTS? IS THERE SIMPLY NO DEMAND?
KARDUN: I think that, since the real estate crisis, investors are no longer prepared to wait one to two years longer for higher returns. Investors want to use their money and get cash right back. There is pressure here, after all. In many markets, even the guaranteed interest rate is unachievable. If investors are forced to go into real estate (such as pensions or insurance funds), they still need adequate cash flow that comes back immediately. The companies therefore say, "It's great that we can enter into a development more cheaply, but I'd rather buy expensive, stable stock with immediate cash flow." The capital markets are simply no longer willing to absorb developments at an early stage. This willingness is not even seen in Germany anymore.
ACROSS: IS THAT WHY YOU, TOO, HAVE BARELY ANY DEVELOPMENTS?
KARDUN: The first reason is that I have to meet certain quotas for the rating agencies. I can only have a certain percentage of development in my portfolio. Our ratio is already full due to our extensions at Atrium Copernicus and Atrium
Promenada. I cannot start two greenfield developments on top of those. The second reason is that an extension poses less letting risk than a new development. If we extend a 52,000-sq-m center to 86,000 sq m, 90% of the tenants go there – and not to a new competitor site. It's a much safer bet for the tenants.
ACROSS: ONE HEARS THAT POLAND IS YOUR CURRENT FAVORITE MARKET. WHY?
KARDUN: First, Poland is big. The country has nearly 40 million people. Second, Poland is relatively decentralized. There are only a few large towns in the Czech Republic, like Ostrava, Prague, and Brno. In Poland, there are a number of cities with 200,000 to 300,000 inhabitants. If you pay attention to the right business structure on top of that, there are still a lot of options. In addition, it is a relatively transparent market. There are no Polish lobbies. You can operate as you would in Western Europe. Furthermore, the Poles are Northern Europeans as well as Slavs. This makes it relatively easy for an international company to operate in Poland. Purchase and sale transactions are effected under the same or similar conditions as in Germany. That's what makes Poland so fascinating. If you add the Czech Republic and Slovakia to it, we have 55 million people in a functioning market, a market that functions according to criteria similar to those of Germany and Austria. The disadvantage is that this retail market is no longer growing very organically. A certain level of consumer demand has long been satisfied, after all. The upside is that, because people are buying more around leisure and pleasure, large downward swings in retail have been eliminated. It's not as dependent on oil and commodities as Russia, so it's less volatile. Poland, Slovakia, and the Czech Republic are three safe European markets.
ACROSS: ARE THERE NO DIFFERENCES IN THE OPERATION AND MANAGEMENT OF CENTERS ANYMORE?
KARDUN: In this regard, there are no significant differences anymore. These markets are still less liquid, however. This means €250,000 play a lesser role in Germany than in Poland. The mechanisms in both places are very similar, however. There is also a great deal of know-how in Poland's market now, where cycles were skipped and the market has learned faster. The logistics function well. There are people in the countries who have worked in this industry for 15 years. There is therefore a supply of educated people with experience. We can use such people right away. These three countries are no longer emerging markets. There is a dichotomy in Central and Eastern Europe. Poland, the Czech Republic, and Slovakia are among the A-Countries.
ACROSS: THERE WAS A CHANGE IN CONTROL AT ATRIUM AT END OF JANUARY. CPI SOLD ITS SHARES. HOW DOES THIS AFFECT YOUR STRATEGY?
KARDUN: CPI/Apollo are IRR-driven investors with limited holding periods and they were already 2.5 years over these. CPI/Apollo consumed a good dividend for a long time. Since 2009, the dividend has increased every year by 12 to 15%. Gazit is a long-term dividend player. They hold real estate companies for the long term and believe in development. Gazit thinks 20 to 30 years ahead. Gazit and CPI had a good agreement. Gazit made CPI/Apollo a good deal. The share price at that time was at 4.20. Gazit bought at 4.40. It had been increasing its interest continuously; that's no secret. For CPI/Apollo, it was the conclusion of a good story. Gazit gives us long-term strategic stability. This allows us to focus our portfolio on the long term.
ACROSS: THERE WAS A GREAT DEAL OF HYPE SURROUNDING RETAIL PROPERTIES IN CENTRAL AND EASTERN EUROPE. THIS HAS BEEN PASSÉ FOR A WHILE NOW. ARE THERE STILL NICHES TO BE FOUND?
KARDUN: The wheat is currently getting separated from the chaff. The business is becoming more professional. In addition, everyone has recognized that these are not markets with growing demographics. Thirdly, I believe that these markets go through similar cycles to those of Germany and Austria, but just six to eight years later. Just as in Germany, more and more retail parks are being replaced by power centers and strip malls. This then comes to Eastern Europe. Shopping centers increasingly follow international trends and their management is becoming more professional.
ATRIUM'S ACTIVITIES IN THE CZECH REPUBLIC
Atrium announced the sale of 72 retail properties (in a block sale) in the Czech Republic in December of last year. The package was sold to a private client account managed by Peak Side Capital Advisors for around €69million. The package consisted of 72 retail properties in the Czech Republic with a total lettable area of approximately 177,000 sq m and consisted mostly of small shopping centers with an average size of about 2,500 sq m. Following the acquisition of the AFI Palac shopping center in Pardubice in November last year, the company's Czech portfolio now comprises 22 properties amounting to 16.6% of the total value of Atrium's portfolio (as of January 2015).